HTC EVO View 4G Launching With Android 3.0 Honeycomb?
Sprint announced the HTC EVO View 4G back in March at CTIA and what we saw was a gorgeous, WiMax enabled tablet that was running a version of Android 2.3 Gingerbread. However, just a short time ago, Sprint's "This just in" page listed  the HTC EVO View 4G will be arriving with Android Honeycomb 3.0.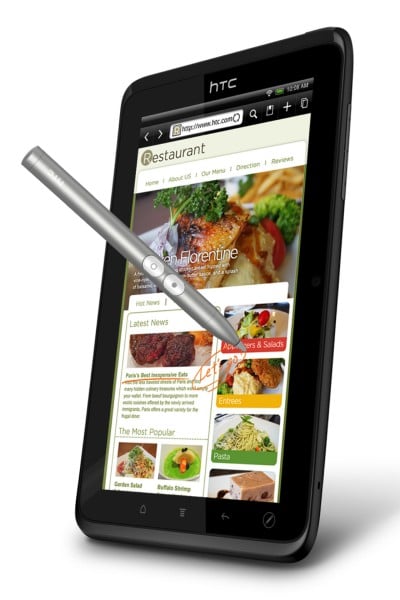 So which is it? Will the tablet that won our award for Best Tablet of CTIA arrive with the sweet taste of Honeycomb? Or will it arrive with a version of Gingerbread?
Unfortunately, the answer isn't clear. Sprint spokesman Mark Elliott had told Android Central that the company will in fact be offering Honeycomb on the HTC EVO View 4G however, they don't know exactly when they will be offering it.  He states that:
It's too early to determine whether or not Honeycomb will be available at launch.
He also says that the 'This just in' page will be tweaked (it has already, saying 'Latest version of Android') so as to not cause as much confusion about the version of Android that will be on this thing when it hits shelves. While a launch with Android 3.0 sure would be nice, the fact that HTC and Sprint as of yet don't have the Honeycomb code make the prospects of said launch extremely bleak.
It's likely that we'll see Gingerbread when the device launches this summer.
HTC EVO View 4G Hands-On

As an Amazon Associate I earn from qualifying purchases.