HTC Flyer Digital Pen to Cost $80 at Best Buy
The Android 2.3 Gingerbread powered HTC Flyer Wi-Fi tablet is currently up for pre-order at Best Buy and while we knew that the device was $499.99, we didn't know   been how much its stylus aka digital pen would cost here in the United States. Today, Best Buy cleared that up for us as its website currently lists the  HTC Flyer's Digital Pen, which is one of the main attractions of the Flyer, for $80.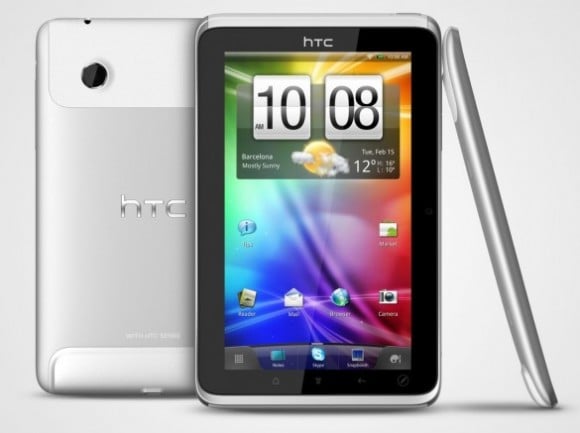 This shouldn't be too surprising as the pen has been out in the United Kingdom for awhile now for roughly the same price (£50).  Best Buy is also going to offer a leather pouch for the pen and if you buy it separately, it will cost $35. If you want to buy them in a bundle, it's going to run you $109.
Needless to say, it's probably not going to sit well with those in the U.S. who were planning on buying the HTC Flyer. Why? Well, what this means is that the HTC Flyer is a $580 tablet without Android 3.0 Honeycomb and a 7-inch screen.  In comparison, the Motorola Xoom Wi-Fi is only $600.
The HTC Flyer won our Best Tablet Award for CTIA 2011 and it looks like an extremely promising device but there is a good chance that the price of the stylus, which is arguably the most attractive feature of the device, just priced a bunch of people out.
Anyone still planning on snagging one?
(Via Android Central)