HTC Flyer Honeycomb Update Coming Shortly after Launch
HTC has confirmed that its upcoming Gingerbread-powered tablet, the HTC Flyer, will be getting Android 3.0 Honeycomb at some point "shortly after launch."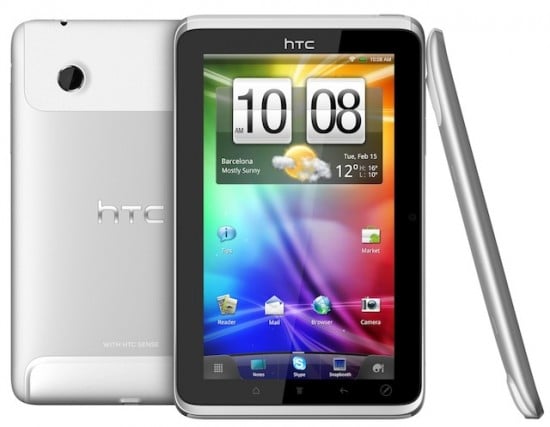 There had been rumors swirling around about a quick update to Android 3.0 for the Flyer however up until today, there had been nothing truly concrete. While the company says that the update will come shortly after launch, there is no telling what shortly means.
It will be coming at some point though and that should be comforting news for those that have pre-ordered the HTC Flyer or have been considering picking one up but have been fearful about the lack of Honeycomb.
The HTC Flyer will launch with Gingerbread (which is a little odd if the update is going to come 'soon') and it will feature a 7 inch display with 1024 X 600 resolution, a single-core 1.5GHz Snapdragon processor, a 5 megapixel rear facing camera, and a 1.3 front facing camera.
Pre-orders for the 3G version have been live in Europe for quite some time now with a launch scheduled for May 9th. Best Buy has also just started taking pre-orders for the Wi-Fi only version of the HTC Flyer.
Anyone going to be picking one up now that HTC has promised Honeycomb in a timely fashion?
(Via UnwiredView)

As an Amazon Associate I earn from qualifying purchases.