HTC Freestyle Wants to be a Smartphone (Video)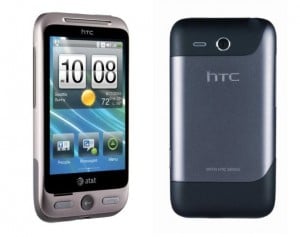 The HTC Freestyle is a phone with a well-made design by HTC made for AT&T, which runs the Brew MP platform rather than the Android or Windows Phone 7 OS. As a phone, the Freestyle really goes freestyle and does its own thing rather than going with a conventional smartphone operating system. That said, the device has a nice, solid design, integration with HTC Sense so you'll get the familiar UI overlay if you're coming over from an HTC-made Android or Windows Mobile device, and a number of apps made for the platform. You can cech out the video where HTC's Keith Nowak talks about the Freestyle at CES.
The really nice part about this phone is that it has a very solid construction and feels very high-end. With the Freestyle, HTC and AT&T are probably trying to target new phone owners who are switching up from a feature phone but aren't ready for a smartphone, or older users who may not care to have all the smartphone features but would like some high-end features.

As an Amazon Associate I earn from qualifying purchases.