HTC HD7 Available for Free at T-Mobile
The HTC HD7, T-Mobile's Windows Phone 7 device, is currently available for the very low price of free at T-Mobile.com to those that sign up for a new two-year contract with the mobile carrier.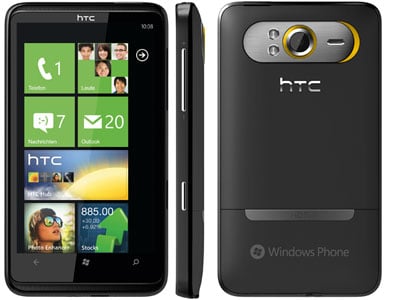 There are unfortunately a few other caveats that come with the deal. First, you'll have to be a new customer. Those already on T-Mobile looking to upgrade are not qualified. Second, the deal is only for a limited time and ends after April 28th. That's tomorrow for those wondering.
If you can look past those, well, then you can snag yourself a pretty awesome phone without handing over a single dollar, that is, until your contract starts.
The HTC HD7 was recently updated with Microsoft's NoDo update aka copy and paste update and features a 4.3-inch display, a 1GHz processor, a 5MP rear camera, 16GB of storage, and more

This article may contain affiliate links. Click here for more details.