HTC Incredible review round up available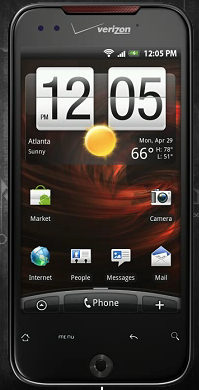 The new HTC Incredible is available today from Verizon Wireless.   This looks like it will be the next "IT" phone, right behind the Google Nexus One and the iPhone.
What makes the Incredible so incredible? Lets look at some specs:
1 Ghz Snapdragon processor
Android 2.1 operating system
HTC Sense UI (updated)
8 MP camera
Improved touch sensor
Playing video on another screen (with accessory)
FM radio
Increased internal storage for app installation
New Verizon customers (2yr contract required) can pick up the HTC Incredible at:
$299 at Verizon retail stores (plus $100 mail in rebate)
$199 on Verizon's online site
If you are interested in reading some reviews on this new phone, Android and Me has gathered this list of reviews:
This is the kind of phone that would make me want to switch from my TMobile G1.  If any of our readers picks one up today, please let us know your thoughts.

This article may contain affiliate links. Click here for more details.