HTC (M8) Details Narrowed Down
The HTC One successor has been rumored now for months and months, but most of the details are still unclear as we roll into 2014 and prepare for an initial announcement and release of the HTC M8.
Following countless rumors over the past few months we do have a pretty good idea of what to expect. Coming from reliable sources such as @evleaks and other tipsters that have been accurate with HTC in the past we know mostly what could be coming. However, today popular HTC developer and leakster Llabtoofer shared some details, reportedly confirming all the fine details other leaks haven't secured.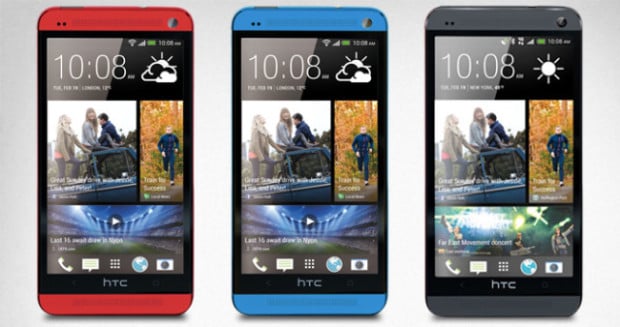 Details have been back and forth regarding screen size and resolution, processor, and even what the name will be. We've been going with the HTC Two, others claim it will be the HTC One+, but this leak suggests the HTC One (2014) or a few other similar ideas. Meaning, the name is still unclear or HTC is keeping it locked down tight.
However, this leakster claims to know nearly all the other details. He confirms the screen will be 5-inches coming with a 1920 x 1200 full 1080p HD display. no QHD here. Then, the processor will be the readily available Snapdragon 800 quad-core with 2GB of RAM, running at 2.3 GHz. No new Snapdragon 805, as that won't be here in time to hit the February or early March release timeline.
Read: 5 Reasons to Wait For the HTC Two
Then talk turn the camera, stating we won't get an improved UltraPixel camera like we've been hearing. And sadly it will stick to the same 4 megapixel "UltraPixel" camera from last year, but could have some software tweaks to improve performance. However, one important feature many have requested is a micro-SD slot for expanding storage. We will only have 16GB of internal storage, but you'll be able to toss in a micro-SD and expand the storage as much as you'd like.
The final few details are also quite important. Suggesting HTC will finally lose the dedicated buttons, something many will like and some won't, and take Google's approach offering on-screen navigation keys. Which is part of the reason for the screen size increase. Then, we'll be on Android 4.4.2 KitKat and HTC Sense 6.0 for the UI, with a better Blinkfeed and "Metro-style" in design.
Lastly users can finally expect excellent battery life with HTC offering a 2,700-3,000 mAh battery under the hood, which will finally put the HTC One up with others that offer stellar battery life. Recent leaks claim a 2,900 mAh battery will be included, which is bigger than the Galaxy S4 currently offers.
We're still expecting a February announcement and late Feb release date, and the smartphone should be available on all major US carriers within a few weeks after the reveal.