HTC M8 Mini Detailed as Impressive Budget Offering
Following a successful duo of smartphones last year with the HTC One and the smaller HTC One Mini, this year we'll likely be receiving the same combo, possibly at the same time.
Most of the attention as of late has been around the 5-inch HTC One successor codenamed the HTC M8, but over the past few weeks more and more details have started to flow regarding the Mini version, dubbed the HTC M8 Mini. Offering an impressive all-around device for the budget market, the Mini could arrive at the same time this year as a one-two punch from HTC, and now we have the full specs of the upcoming smartphone.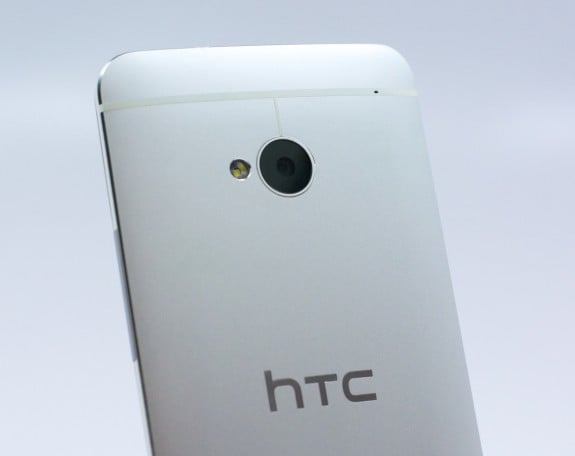 Thanks to the popular leakster @evleaks we've learned the new HTC Mini handset won't be a slouch, and could in fact be quite the popular smartphone for consumers in the next few months. After being the first to reveal that HTC was planning a Mini, this week he's back with the official specs, which should take on other popular budget devices like the Moto G.
Matching the Moto G and a few other budget devices the new HTC One Mini is rumored to sport a 4.5-inch 720p HD display, powered by a 1.2 GHz quad-core Snapdragon 400 processor with 1GB of RAM, 16GB of internal storage (not 8) and a micro-SD slot for expanding storage.
Read: Moto G Review
Then to round out the rest of the specs we actually have a pretty compelling device with a 13 megapixel camera (no UltraPixel technology) and a 5 megapixel camera on the front. All running Android 4.4.2 KitKat and the new Sense UI 6.0 interface. With the bigger storage limit and impressive cameras we're expecting this to outprice the Moto G, and come in more around the $349 price range.
For those consumers who'd rather not move up to a huge 5-inch display, and would rather have something more in line of an iPhone 5S with a 4.5-inch screen, the HTC One Mini could be the perfect solution. We've been hearing HTC wants to return more focus to the mid-range market, and this could be exactly that.
The HTC One is rumored to be announced later this month and arrive to market by the end of March, and we could see the same timetable for the Mini variant.