HTC M8 Release & Rumor Roundup
The new HTC One for 2014 is shaping up to be another stellar option for those looking for an alternative to the iPhone or Samsung Galaxy series, and lately we've received a few key details worth talking about.
Rumors have been swirling since last year, they haven't let up as January is coming to a close, and the past few weeks details have surfaced regarding the final specs that warrants a roundup for what users can expect once the new HTC smartphone is announced. Everything from a bigger more vibrant screen with smaller bezels to an impressive camera setup and more. Here's just about everything we know about the HTC M8.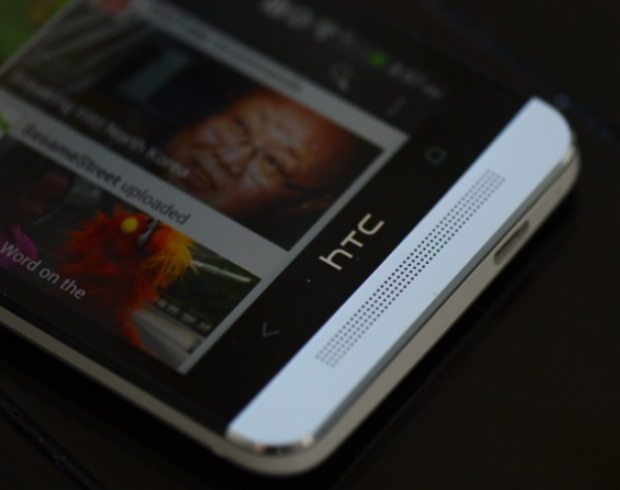 So far there's still some confusion regarding what HTC will actually call its new smartphone set to arrive sometime in late February or March, but the latest reports suggest the new HTC One, or simply the HTC One (2014) but that's yet to be confirmed. Previous reports stated it will be the HTC Two, or even the HTC One+, but that doesn't really matter. What matters is what the phone brings to the table vs the competition.
Hardware & Design
One of the most important aspects of the new HTC One will be the hardware and design, especially considering many reports have the Galaxy S5 coming with a metal design. Meaning HTC may finally have some competition when it comes to build quality. They've always made excellent phones and the HTC One was no different, and we're expecting them to continue that from last year.
Specs will be important, considering all the quad and 8-core smartphones coming this year, and HTC will edge forward with its new phone to stay ahead of the curve. Rumor has it the overall shape and design will remain unchanged, and only increase in size to a 5-inch screen vs the 4.7-inch panel before.
Read: HTC M8 Leak Points to Fingerprint Tech on Back
Leaks are suggesting the new HTC smartphone will have a fingerprint reader on the back to compete with the iPhone 5S, but newer reports last week contradict this statement. Instead, the hole at the top of the case shown below will be a secondary camera sensor for improved optics, but at the moment we're not entirely sure what HTC has in store.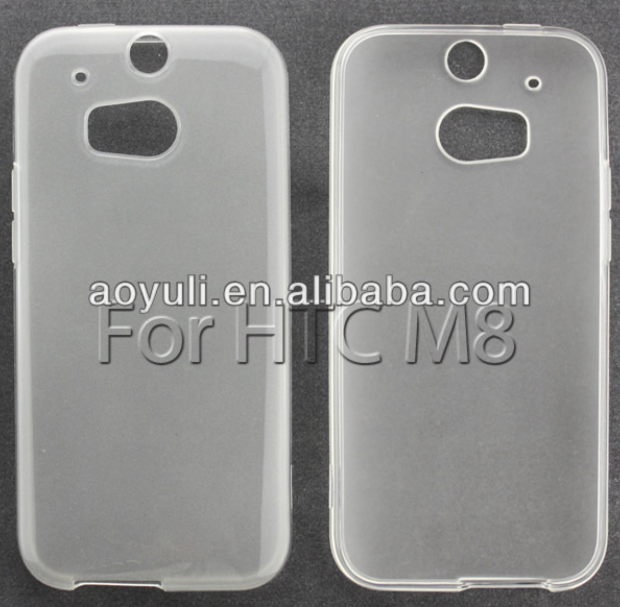 HTC's UltraPixel camera was an awesome improvement, and they'll look to build on that with the new handset. Overall the design and hardware is rumored to be nearly exactly the same, aside from a bigger screen, thinner bezels around the screen, and of course the second camera or fingerprint technology.
Specs
With 8-core smartphones and new flagship devices taking aim at 2014 HTC needs to bring some power. Multiple phones already run the most powerful chip available, the Snapdragon 800 quad-core from Qualcomm, but we're hearing HTC may stick to that 3-4 month old chip for the HTC One. However, something better could be in store.
with a 5-inch 1080p HD display HTC could opt for the new Snapdragon 805 quad-core running at 2.5 GHz, come with 2 or 3GB of RAM (that's still up in the air too) and drop the internal storage to just 16GB vs the 32GB from last year. However, there's a good reason for the storage drop. That will enable a lower price and HTC will be adding a micro-SD slot to the phone. Making it up to the owner to expand storage, something nearly all consumers love about the Samsung Galaxy S lineup.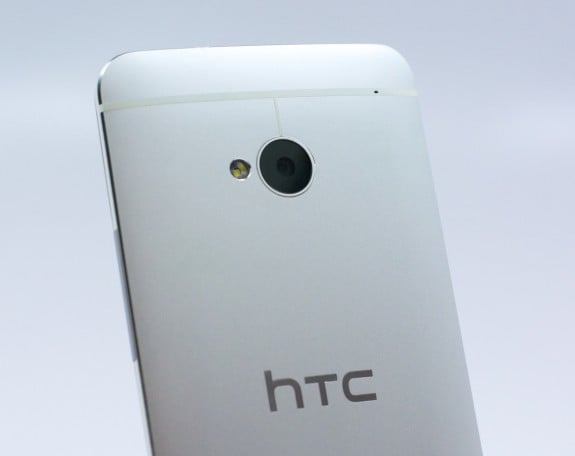 Unlike the last few devices from HTC, the new M8 this year could have a removable battery and expandable storage, which is a welcomed change. Add that to a bigger 5-inch screen, a faster processor, and the latest version of Android and the new HTC One will be a bigger update than many initially thought. There's no reason to change the design when last year's was arguably one of the best phones of 2013, so expect very small visual changes.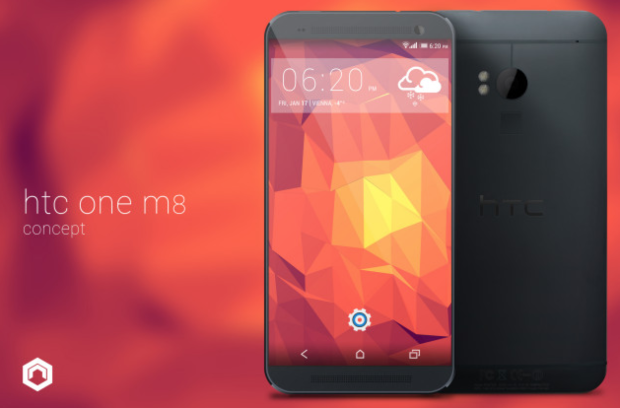 Shown above is an HTC One M8 concept (fan made render) found over at Google+ of what the new device could end up looking like.
The render above shows one other key change users can expect with the new HTC One, and that's on-screen menu and navigation buttons, but more on that below.
Read: 5 Reasons to Wait for the HTC M8
Software
The HTC One M8 will launch with Android 4.4 KitKat, and be the first device from HTC to showcase the company's new Sense UI 6.0 software interface over stock Android. The company promises to bring plenty of improvements, and so far we've heard good things from the new Sense.
A popular leakster has confirmed Sense UI 6 will sport the same Blinkfeed news aggregator many loved about the HTC One, only the entire interface and homescreens will be redesigned for the better and be more interactive. HTC will focus on delivering more news, weather alerts, notifications, and information right to your eyes with ease on the homescreen, rather than opening apps and fumbling through options. So we're all for the new Sense, but will need to see it in action of course.
The leakster @LlabTooFer confirmed we'll have on-screen keys, vs the capacitive touch buttons of old, and we'll be enjoying the same black, grey, and white color scheme HTC always uses. However, it will be more polished, prettier, more interactive, and certain apps will have colors to help distinguish them from the rest of the interface and operating system.
Carriers
Leading all the way back to the original leaks last year the HTC One M8 will launch on all major US carriers, and hopefully within the same month. Last year it launched on AT&T, T-Mobile, and Sprint, and Verizon held out over a month for some unknown reason, but we're expecting this year to be a smooth launch.
So far reports suggest AT&T will be up first, with T-Mobile and Sprint close behind, and again there's no word regarding Verizon, but they'll surely be a launch partner of the new HTC One M8 smartphone.
Release Date
One of the biggest mysteries around the new HTC smartphone is the release date. With an impressive sounding Galaxy S5 on the horizon multiple reports and leaks all claim the device will hit the shelves in early March, with the intention of beating Samsung and LG to the market. In fact, we're hearing the HTC One M8 will be announced in February, and quickly released across the US and elsewhere in early March.
To be more precise, we've heard "confirmations" that it will be readily available from multiple carriers before the end of Q1 2014, which means you can expect the carriers mentioned above to offer the HTC One M8 before March comes to an end, and probably even sooner on AT&T.
Competition
HTC has its work cut out, that's for sure. With the iPhone and Galaxy S5 both on consumers minds, they'll need to have a few key features and selling points to steer potential buyers over to the HTC side. Not to mention Sony aims to take the US market by storm this year, the LG G3 has plenty of promise, and Motorola's been making huge strides to offer an awesome all around experience for customers.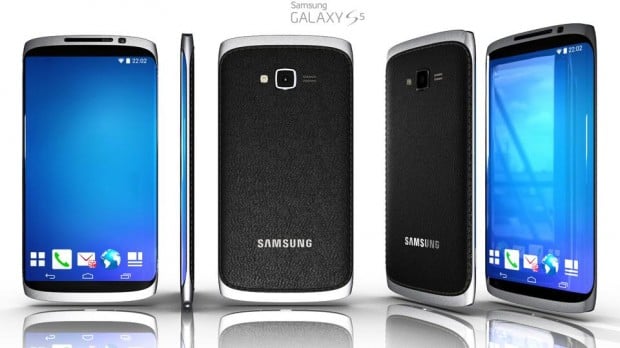 HTC has a top-tier aluminum design no Android device can top, front facing speakers that sound better than any mobile device I've used to date, and will soon be offering a top-tier smartphone with many of the features customers want, so hopefully the phone is a hit. However, if they play it safe we see things turning out quite sour for the already ailing company.
Final Thoughts
There is a lot of rumors and unclear information here, but given the latest reports come from proven leaksters such as @evleaks and HTC developers, we're confident in these four main things. The HTC One M8 will be here before the end of March, the screen will be at least 5-inches in size, the latest Android 4.4 KitKat will be on board, and HTC will release the phone to all major US carriers as soon as humanly possible.
When you have a winning design, awesome hardware with stunning sound and a great camera, everything else will work itself out. That's what you'd think, but Samsung is still leading by huge margins. If HTC delivers a better camera, software changes that actually matter (and not just S-Features that are gimmicks) and a huge 2,900 mAh battery as rumors suggest, the device will be another winner in 2014.
With Mobile World Congress coming up at the end of February we should be hearing plenty of reports, details, and get some actual hardware leaks of this new phone sooner than later. The picture will become very clear in the next 2-3 weeks as we prepare for 2014's flagship devices to start surfacing.