HTC Might Announce Windows Phone 8 Devices In Late September
HTC might not let Nokia have all the fun of announcing Windows Phone 8 devices in September as the Taiwanese company reportedly might announce its devices a few weeks after the Finnish company.
According to Phone Arena, HTC plans to announce it first Windows Phone 8 phones in the third week or September. That's two weeks after Nokia might announce its first Windows Phone 8 devices, and the same week that Apple might release the iPhone 5.
Previous rumors have said that HTC is working on three Windows Phone 8 devices that seem to mirror its One lineup of Android phones. The top of the line among those phones is the HTC Zenith which features a 4.7-inch LCD 2 720p display, a dual-core Snapdragon processor, and an 8MP rear-facing camera. It sounds very similar to the HTC One X.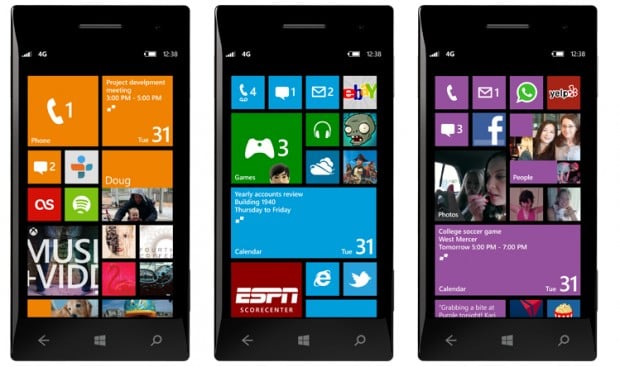 The other two phones are the Accord and Rio which are analogous to the HTC One S and One V, respectively. The Accord has a 4.3-inch 720p display (which is a higher resolution than the One S' qHD display), an 8MP camera, and a dual-core processor. It sounds like the Zenith with a smaller screen and similar specs.
The HTC Rio is like the One V as it's a lower-end phone with a 4-inch WVGA display and a 5MP camera.
We're still waiting to hear more information about Windows Phone 8 from Microsoft, including the release date. The current rumors say the mobile platform will come to market sometime in November. That's just a month after Windows 8 hits on October 26 with new tablets from companies like Microsoft and Lenovo.