Nexus 8 Rumored Along with Two New HTC Tablets
Rumors continue to arrive suggesting that Google and HTC have a new tablet in the works, which will likely arrive as the Nexus 8. Over the past few months more and more details have started to emerge about the new tablet, and some suggest a Nexus 9 may be the name based off the 8.9-inch screen rumored to be on board.
While we've yet to hear too many concrete details on the purported HTC Nexus 8 tablet, this weekend it was rumored once again along with two other HTC Android tablets. The past few years HTC has only focused on smartphones, but it appears that along with Google's help and the Nexus 8, a few other options could be coming soon.
Read: Nexus 8 Details Emerge in Huge Leak
Google's first Nexus 7 tablet arrived in 2012, and last year the Nexus 7 2013 was an impressive offering which debuted a few weeks after Google I/O. This year we've yet to see a tablet from Google, but it could be coming soon. Currently rumors are pointing towards a new HTC Nexus 8 tablet coming later this year, possibly launching with Android 4.5 or 5.0 which is currently being called the L Release.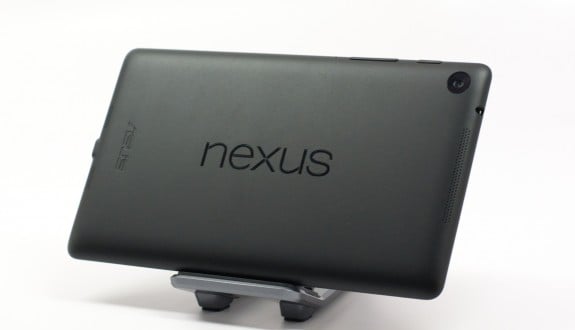 Back in May, Google's own code revealed the company could be working with HTC on a new Nexus device, one running the powerful new NVIDIA K1 quad-core processor. While many of these reports have been back and forth regarding some of the specs, it's beginning to come into focus that it indeed will be made by HTC.
The popular and usually accurate @evleaks confirmed once more the Nexus device will be made by HTC, but he calls it the Nexus 9. Which again, is what we're hearing based off the rumors of an 8.9-inch 2048 x 1440 resolution full HD display wrapped in a full lightweight aluminum unibody shell. According to evleaks the HTC Nexus 9 is codenamed Volantis or "T1" but his sources also state HTC has two more tablets in the works being called the T7 and the T12.
These are only code-names, mind you, but this could suggest an HTC Nexus 8 or 9 is coming, and then be followed up by a regular HTC One Tablet lineup similar to their popular smartphones. This leads us to believe an HTC One 7-inch and 12-inch tablet could also arrive sometime this summer or fall from HTC. The T12 could be a more traditional 10-inch tablet, or the numbers in the codenamed might mean nothing at all, it's too early to tell.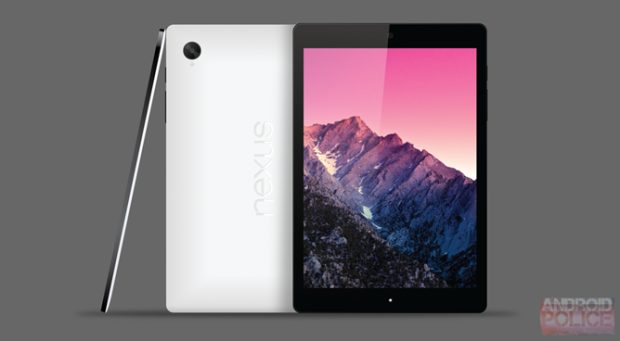 That all being said, this is yet another "confirmation" that HTC is building the Nexus 8 (or Nexus 9) tablet. With more reports and rumors surfacing at an alarming rate we could see a release date arrive sooner than later. The Nexus 7 2013 arrived a few weeks after Google I/O, and Google could be working with HTC to do the same early next month with the Nexus 8.
At this point we really don't know anything about any of these tablets, aside from all the various leaks and reports we've seen and heard of the new Nexus tablet. There's no additional details or information about HTC's two other tablets mentioned today, but if they end up being real products we'll know more soon enough.
The HTC One M8 was one of the most leaked smartphones of all times, and if previous releases are anything to go off of, we'll know everything about the new HTC Nexus 8, and these other two HTC tablets long before they're released to the general public.
If Google is waiting for the Android L release to debut the new Nexus 8 (or 9) we likely won't see it arrive until late this fall around October or November. Otherwise, previous Nexus tablet releases took place in the summer months and we could be in line for an August release date of the new Nexus slate.

As an Amazon Associate I earn from qualifying purchases.