HTC Nexus 9 Release Rumors Continue
This week rumors continue to swirl suggesting Google has a new Nexus 8 or Nexus 9 tablet in the works, along with a new Nexus 6 smartphone. While initial rumors arrived over the summer with little to back it up, the past month has been very telling for Google's Nexus plans.
While these rumors initially started out as a Nexus 8, more and more reports and rumors are pointing to a device which will be called the Nexus 9 instead. Last year Google announced the new Nexus 7 (2013) shortly after Google I/O event in May, and many expected the same this year. Instead, Google's chose a new manufacturer to design an all-new Nexus 9, and we're now hearing the wait could finally be over as soon as next month.
Read: Nexus 9 Release Date & Rumors Confirmed
The first solid rumors started floating around in June after some HTC Nexus tablet rumors surfaced, but have since slowed down with all the Android L excitement, updates to Android 4.4.4 KitKat, and more. However, last week a few reports and leaks reportedly confirmed the HTC Nexus 9 was real and coming soon, and this week more reports are suggesting the same thing.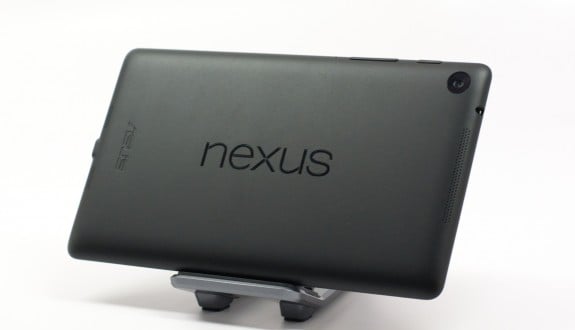 The popular smartphone manufacturer hasn't made an Android tablet since 2011, and their first and only Nexus device was one of my favorite Android phones ever, the HTC Nexus One. Since then they've been focused completely on the smartphone market, and gave up tablets in 2011.
With the Android tablet market dominated by ASUS and Samsung, HTC quickly pulled out to focus all its efforts on smartphones. Claiming they'd re-enter when the time was right. According to a new report today from the Wall Street Journal, that time is now, and they'll be the proud manufacturer of the brand new HTC Nexus 9 tablet, in partnership with Google.
The Journal says that HTC engineers have been flying back and forth between Google's HQ in Mountain View and their Taiwanese base as the two companies continue to collaborate and work closely together to finalize the next Nexus tablet.
Read: Nexus 8 and Android L Release Date Rumored
Earlier this month the HTC Nexus 9 was essentially confirmed when the mobile processor manufacturer NVIDIA outed it in some legal documents made available to the public. In a recent lawsuit NVIDIA confirmed "the HTC Nexus 9, expected in the third quarter of 2014, is also expected to use the Tegra K1" while talking about its flagship new quad-core processor for high end smartphones and tablets.
Of course the 3rd quarter ends any day now in September, and a release is unlikely, but an array of other sources claim the new HTC Nexus 9 is "coming soon". We're not sure exactly what to expect given the lack of leaks, but should be learning more soon.
Last week one popular Android developer claimed his tipsters have confirmed the Nexus 9 and Android L will be announced and revealed on October 16th, which means we can expect a release within a few weeks to a month later. In 2013 the Nexus 5 and Android 4.4 KitKat was announced on October 31st, and arrived within two weeks.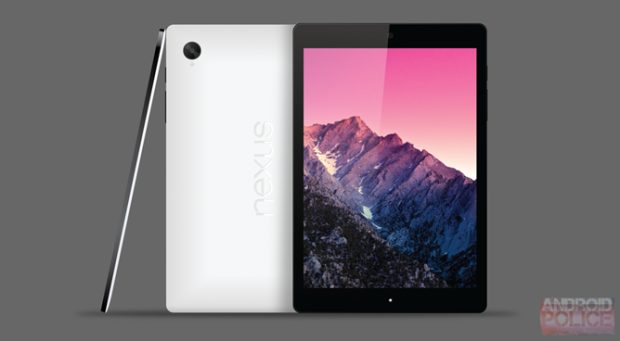 No other important details were mentioned by the two Nexus 9 reports this morning, but if a release date is indeed coming before the end of October, we'll be hearing more extremely soon. The first Nexus smartphone was made by HTC, and now one of Google's most important tablet releases in years is expected to be the same.
If reports and rumors are accurate the HTC Nexus 9 tablet will have an 8.9-inch 2048 x 1440 Full HD display, run NVIDIA's quad-core Tegra K1 with 2GB of RAM and 64-bit support, come with front facing speakers, and be built in a lightweight an durable aluminum unibody frame. There is a lot riding on the new Nexus tablet for both HTC and Google, and we'll be keeping an eye out for more details.