HTC Nexus Tablet Rumored for 2014
After months and months of speculation regarding who will deliver the next Nexus tablet, whether that be Samsung, LG, or ASUS, today we're now hearing HTC won over Google.
Following rumors of an LG Nexus 10, which still could be true, today we're getting a brand new set of reports claiming the next Nexus tablet, possibly the Nexus 7 3 (2014) or HTC One Nexus, will be a high-end tablet made by HTC and is coming later this year. At least according to rumors from Focus Taiwan. HTC reportedly won the bid to co-develop and manufacture what could be the third-generation Nexus 7.
My favorite smartphone to date is probably still the HTC Nexus One, which is what made me love the Android platform, and HTC's return to the Nexus program is long overdue. While most of our reporting as of late is all about the upcoming and exciting HTC One successor, the HTC M8, soon we could be taking aim at tablets again.
The company is preparing to release a flagship smartphone in March or early April, tipped to be announced later this month, and then all of HTC's efforts could be going into creating the next Nexus tablet. ASUS was behind the first and second Nexus 7, but things could finally be changing this time around as HTC struggles to remain competitive in the Android marketplace.
Read: HTC Wearables Coming Before Christmas
Earlier today, linked to above, HTC made some comments about the company's plans to release wearable computing devices before the end of the year, but come Q3 an HTC Nexus tablet could also be in the works.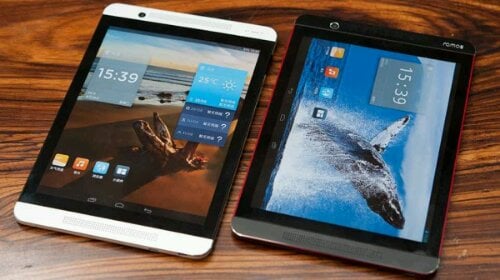 Google's Nexus 7 delivers top-tier specs, excellent design, and the latest version of Android all for a low price. The newest Nexus edges out any competition in the price/performance category, and HTC will reportedly follow that trend. We can imagine a lightweight aluminum 7-inch 2560 x 1440 QHD HTC Nexus 7 with Boomsound front facing speakers right now, just like the concept renders above.
The latest rumors have Lenovo working on a Nexus, now that they've purchased Motorola from Google for $2.91 billion, but this is all just hearsay for now. While it's clearly too early to begin speculating on what the the Nexus 7 (3) could bring, HTC is due for a Nexus device, so these rumors certainly make sense. We'll have to wait and see.