HTC One Android 4.4.2 KitKat Update Set to Continue in the US
After a missed deadline in January to deliver Android 4.4 KitKat to the HTC One, the company quickly announced a new site dedicated to news on updates, and shortly thereafter delivered KitKat to Sprint and Verizon users.
However, until today the official software upgrade to Android 4.4 KitKat and the new Sense UI 5.5 for the HTC One on AT&T and T-Mobile was still missing. Today though we've just learned the update has been approved by both carriers, and should roll out to all users soon. An HTC rep took to Twitter to confirm AT&T, and T-Mobile have both approved the update for launch.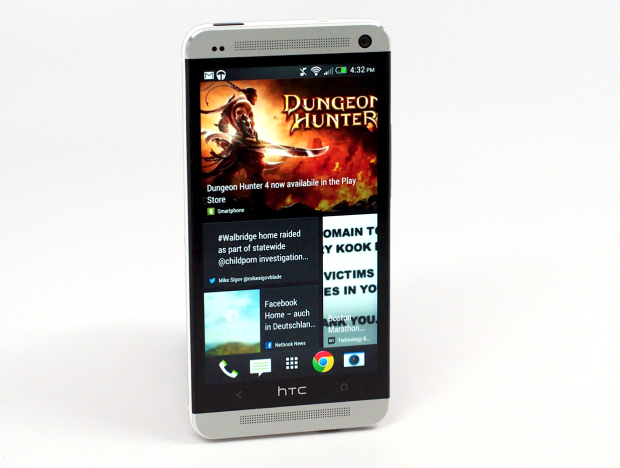 Confirming both AT&T and T-Mobile have approved the KitKat and Sense 5.5 release, we can expect them to rollout on both networks to all users over the course of the next few days. As usual, with these types of updates, we can expect a slow and staged rollout. This means you may not get it today, or tomorrow, but it should arrive within the next few weeks.
Another Great News! We have received AT&T's technical approval for the HTC One w/4.4 + Sense 5.5. Looking to get the OTA out soon. Thanks!

— Mo Versi (@moversi) February 21, 2014
Like we've seen with both Sprint and Verizon, this will be the absolute latest and most up-to-date version of Android direct from Google. That being Android 4.4.2 KitKat with all the fixes and patches available today. Then of course HTC is adding some new UI features with Sense 5.5, and fixing device-specific bugs.
Read: HTC One (M8) vs. HTC One: What to Expect
There's a new do not disturb mode, the gallery and Blinkfeed have been redesigned and improved throughout, and HTC put tons of effort forward regarding the camera. Mainly for indoors and low light situations, post update users can expect a better camera experience all around.
Obviously we can expect a staged rollout after AT&T and T-Mobile get everything finally ready to roll. Users of these devices should be on the lookout for the update to arrive any day now.
For those with the HTC One Max, the HTC team recently confirmed on Reddit that they're targeting a March release date for that large 5.9-inch smartphone, not to mention it's live now in other regions.. Stay tuned and we'll update you as any new details or issues arise.

This article may contain affiliate links. Click here for more details.