HTC One Android 5.0 Lollipop Update Delayed
The HTC One M8 Android 5.0 Lollipop update officially kicked off in early January after a little over two months of waiting since Google first released the software back in November. HTC promised quick and timely updates for many of its smartphones, but this weekend we received some bad news. The HTC One and HTC One M8 Android 5.0 update in the United States has been slightly delayed.
Back in October Google announced the new Nexus 6, Nexus 9, and the completely redesigned and improved Android 5.0 Lollipop update. A few days later, HTC promised many key devices would see updates within 90 days, which is February 3rd for those wondering. They beat that mark and timeline for some regions, like Europe, but won't make the deadline in the United States.
Read: HTC One Android 5.0 Update: What US Owners Can Expect
In early January the HTC One Android 5.0 Lollipop update actually arrived for the smartphone outside of the US, but due to some delays and likely carrier testing here stateside, the update has been delayed and won't make the February 3rd deadline. Read on for all the details and HTC's statement.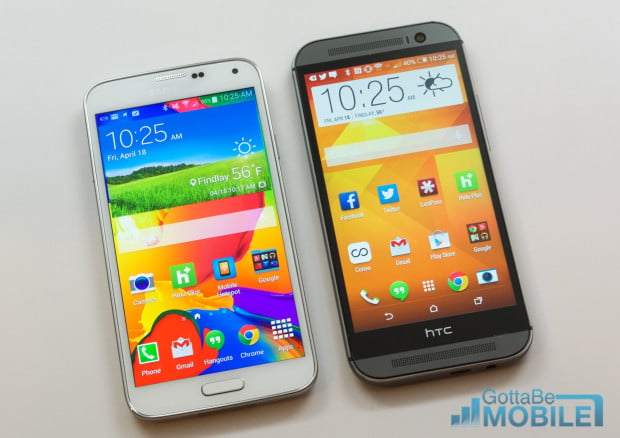 In November the first HTC One and HTC One M8 Android 5.0 updates arrived for those with the Google Play Edition HTC One or One M8, and after a few delays they received the latest Android 5.0.1 Lollipop well ahead of most Nexus devices. HTC has done an excellent job with updates, as well as an outstanding job at keeping users up to date on Twitter.
Back in January rumors surfaced suggesting the HTC One M8 Android 5.0 update was moving along extremely quick, and that it could arrive within the next 1-2 weeks, well ahead of the November 3rd deadline. It looks like the popular developer LlabTooFer was right, because the update hit the developer edition nearly two weeks ago.
Then last week the HTC One Android 5.0 Lollipop update started rolling out to three major carriers in Canada, giving many in the US hope that it was coming soon. However, that isn't the case, and we'll be waiting a few more weeks.
Read: Android 5.0 vs Android 4.4 KitKat: What's New in Lollipop
This weekend HTC confirmed they will not meet the 90 day window for all variants, even though they've rolled the update out for multiple key regions. Google released Android 5.0 then quickly a bug fixing Android 5.0.1 Lollipop update, and now Android 5.0.2 is rolling out to tablets, and will be headed to smartphones next.
It's the extremely buggy initial release by Google that is likely the cause for the delay, not to mention the extended 4-6 week testing periods AT&T, Verizon and US carriers require before software updates rollout.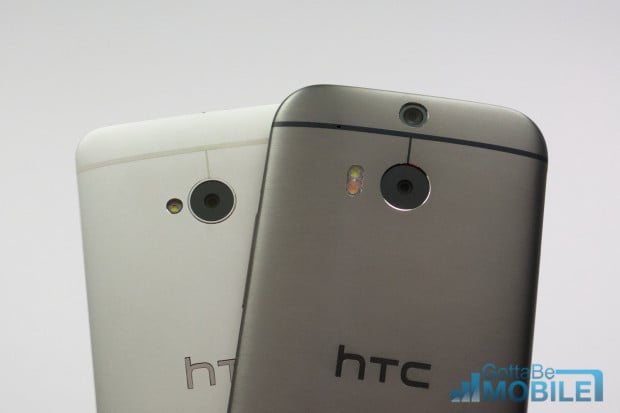 Without explaining it all too much, we'll just let you read the important details laid out by HTC themselves. Here's the important information from their announcement this weekend.
In the spirit of continued transparency, I wanted to share a quick update on where we're at with our Android Lollipop rollout process. We've been working hard in the labs with Google and our carrier partners ever since the code release and are making great progress so far, but if you've been following the progress of this rollout you will know that Google has had to address several issues with this release. We've been diligently working to fix some of them on our end and incorporating Google's fixes as quickly as possible, but despite everyone's best efforts some carrier versions of the HTC One (M8) and HTC One (M7) will not meet our 90 day goal, which is February 1st. While we are committed to delivering within this time period, we are even more committed to ensuring these updates result in an even better experience with your device because that is what the updates are intended to do.

We are continuing to push hard to deliver Lollipop to all devices as near the 90-day mark as possible, but we are taking every precaution to ensure the rollout is right and we aren't willing to compromise at your expense. As of today, we've rolled out to Google Play, Unlocked, and Developer Editions of the HTC One (M8). We're still working through the testing process with our partners and hope to have good news to share soon. We promise to keep you updated in real-time as additional devices receive the update on our Software Updates page and @HTCUSA on Twitter. — Mo Versi

Vice President, Product Management
The HTC One and HTC One M8 Android 5.0 Lollipop update appears to still be on track for the 90 day window, but it won't quite make it. What this likely means for the millions of owners in the United States is that it's almost done, in the final testing phase, and we should be learning more details and hearing from Mo himself, as well as carriers in the next few weeks.
We're still expecting it to arrive before the end of February, and will be sure to keep an eye out for any and all details as the update approaches. At the same time, stay tuned for more news about the upcoming HTC One M9.

As an Amazon Associate I earn from qualifying purchases.