HTC One Android 5.0 Lollipop Updates Confirmed
The HTC One Android 5.0 Lollipop update details have been officially confirmed over the past 24 hours, as the company has promised to push Google's latest version of Android out to an array of its latest devices.
Yesterday, as expected, Google announced three new products and the all-new Android 5.0 Lollipop. Previously called the Android L release, and it will be available to consumers first on the new HTC Nexus 9 tablet beginning November 3rd. However, those with many smartphones, including the HTC One or One M8 are probably wondering when their phones will receive the latest software.
Read: HTC One M8 Android 4.4.4 KitKat Update Begins
The Android L release was first announced in June as an update to the latest Android 4.4.4 KitKat, a version of Android that HTC had yet to even release on its smartphones, but now they're up to speed and promising quick updates within 90 days of Android 5.0 Lollipops release date. Read on for all the details.
When Android 4.4 KitKat first came out, it had a few issues. Eventually back in June Google released Android 4.4.3, then quickly Android 4.4.4 with some important security patches. Most manufacturers updated to Android 4.4.4 KitKat, but HTC was still working on Android 4.4.3 and decided to simply integrate the latest changes into Android 4.4.3 instead.
However, they changed their tune on that and last week started pushing the latest Android 4.4.4 KitKat update to the HTC One M8, and the HTC One M7 from 2013, and now it looks like they're about to push ahead to Android 5.0.
Reminder: HTC One (M8) and One (M7) will begin updates to Android 5.0 Lollipop within 90 days of final software. (Software isn't final yet.)

— Jeff Gordon (@urbanstrata) October 15, 2014
Above is a tweet from a Senior Manager at HTC, who also happens to already own a shiny new HTC Nexus 9 tablet. He's confirmed the HTC One M8 and last years popular HTC One M7 will both be updated to Android 5.0 Lollipop within roughly 90 days of the release. Meaning not 90 days from today, but 90 days from when Android 5.0 is officially released and sent to developers, like HTC.
Most likely that means within 90 days or so from November 3rd, which is the official release date of the Nexus 9 which will be the first device with Android 5.0 on board.
A few others reached out to HTC on Twitter and received good news in response, where the company has over and over again confirmed HTC One Android 5.0 Lollipop updates, HTC One M8 updates, and even the HTC One M7 Mini from 2013 will see it too.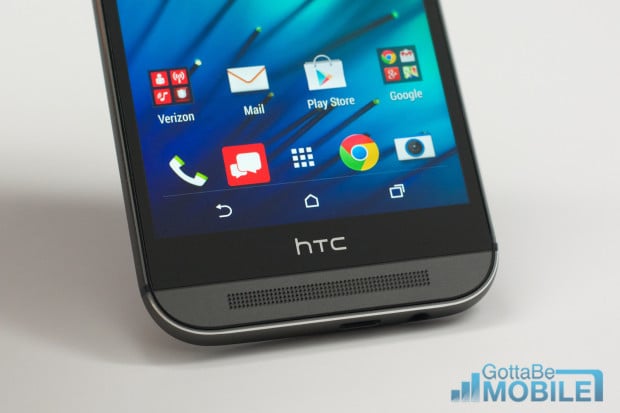 It's still not clear exactly when the "within 90 days" will actually start, as HTC simply states that once they receive the final software from Google their software developers can start tweaking the update and combining the HTC Sense 6 UI into Android 5.0 Lollipop.
Of course, this also means we'll have to wait for each respective carrier to sign off on these updates too. Most likely the first update will start arriving within 90 days from November 3rd, but those in the United States might have a longer wait. The HTC One M8 Android 4.4.3 KitKat update arrived first on T-Mobile and Sprint, and that's probably a fairly safe assumption for Android 5.0 this time around too.
This is certainly good news for all those who've purchased a new HTC One device in the past year and a half, and we'll update the moment we know more regarding their software update plans, timing, or release dates.

As an Amazon Associate I earn from qualifying purchases.