HTC One Android L Update Available Early
Last month the next version of Android which for now is being called the Android L release, was shown off early for the first time in three years. Then in an even more shocking move Google released an early developer preview. Now if you own an HTC One you can try it early only a few weeks later.
When Google debuted the brand new Android L update last month at its annual Google I/O developer event, Android owners quickly grew excited when they learned a developer preview would be released for select devices.  As expected, only those with a new Google Nexus 5 or 7 tablet can enjoy Android L now, but developers are quickly porting it to other popular handsets.
Read: Android L Hidden Features and Tips Video
Lately we've seen a few hints that the release will also arrive soon for other devices like the Nexus 4, but that's yet to actually happen. While we wait for Google to gradually allow more users to try Android L, users over at the XDA Developer forum have been busy getting the latest version of Android up and running on the 2013 HTC One (M7) and you can try it now. Read on for more details.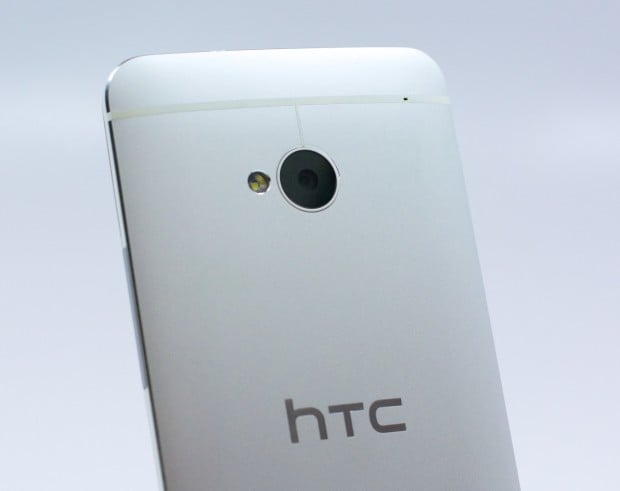 Before owners of the HTC One get too excited, this is still just a port of a very early version of Android to another unsupported device. Google is calling this an early developer preview of Android L, and only made it available for certain devices for a reason. As a result while it's running on the HTC One, it is buggy and certainly not for everyone.
Essentially this is a very early alpha build of Android L for the HTC One. Porting some of the features and user interface changes announced with the new "Material design" to the HTC One, but that's about it. Most of the main and most important features of any given smartphone still don't work on the HTC One, but with more developer support it will be up and running soon.
Even though Google says the Android L preview for Nexus devices isn't stable, it works perfectly enough to be used by smartphone owners on a daily basis. Everything works rather well, even if there are a few bugs or glitches, but the same can't be said about this Android L update port for the HTC One.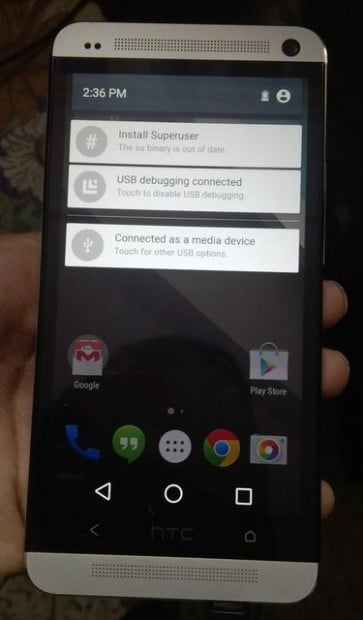 The HTC One Android L ROM detailed above and below is far from perfect, and more of an early look than something users will want to flash and try to use daily. If the HTC One M7 is your only phone, you'll need to wait a few more weeks as many key aspects aren't yet working. There's no WiFi, Bluetooth, data doesn't work yet, the camera and even sound still need to be worked out.
What this means is you probably shouldn't attempt to flash this Android L port for your HTC One unless you're a developer wanting to get an early look, help create apps or custom ROMs, or just enjoy flashing custom software on your smartphone.
Read: Nexus 4 Android L Update Available Early
The Android L Port for the Nexus 4 linked to above is reportedly running extremely smooth and stable, but we can't yet say the same for other devices like the HTC One. While phone functions and average operation seems to be working, without WiFi, sound, or a data connection the device is rather useless.
This all being said, for those who'd like to try the brand new Android L update early on the HTC One, head over to this XDA thread for more details. It's worth noting this is the first alpha release, and updates are expected to arrive soon fixing some of the major problems or bugs mentioned above. It goes without saying, but users should proceed with caution.

As an Amazon Associate I earn from qualifying purchases.