HTC One Android Lollipop Updates Continue to Emerge
Back in March we received word that the original HTC One (M7) Android 5.0 Lollipop update was ready to start rolling out to users in the United States, shortly after it arrived for those on AT&T and T-Mobile. Today though, we've learned the Verizon HTC One is getting Android 5.0 Lollipop, and the unlocked Google Play Edition is seeing Android 5.1 Lollipop as well.
We've seen Android 5.0 Lollipop updates arrive for the Galaxy S5, HTC One M8, LG G3 and more, and the original HTC One (M7) from 2013 is still slowly getting it too. T-Mobile announced it back in March, and this morning Verizon made its update official.
Read: HTC One M9 vs HTC One (M7): Worth the Upgrade?
Last year HTC confirmed many of its popular and most recent Android smartphones would receive an upgrade to the latest Android 5.0 Lollipop update, and it's slowly but surely hitting more original HTC One handsets. HTC is busy pushing the update out for both the original One (M7) as well as the HTC One M8.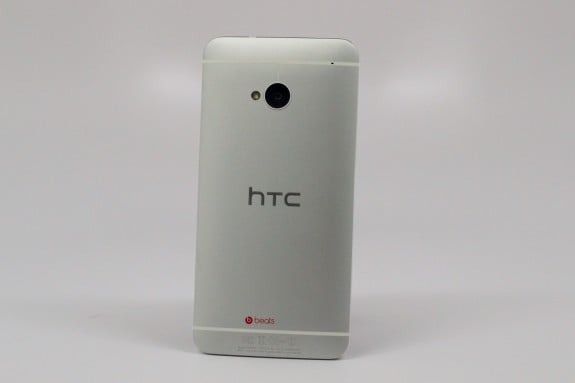 Now that the new HTC One M9 is here and running the latest Android 5.0 Lollipop, the company is busy getting older devices caught up with software updates. However, Google's updated Lollipop a few times and there's now an Android 5.1 update, and Android 5.1.1 Lollipop was released a few weeks ago as well.
Today though, those with the Verizon HTC One (M7) from 2013 can expect Android 5.0 Lollipop to finally start rolling out. It's the last M7 to see it stateside, and sadly it isn't Android 5.1, but users will finally be getting the highly anticipated update to Lollipop.
HTC's Mo Versi has confirmed on Twitter that the device will be receiving the upgrade as soon as tomorrow, May 14th, but that's all the information he was able to share. This will likely be a slow rollout the doesn't hit everyone at once, but all owners should see it over the next week or so.
Verizon HTC One (M7) Owners! Thank you for your amazing patience. We've received TA on L OS, OTA starting on Thursday.

— Mo Versi (@moversi) May 13, 2015
Google's Material Design user interface changes have been added to HTC Sense UI 6.0, which will be on board with the Android 5.0 update once it arrives for all. We've already seen plenty of this one the HTC One M8, and the new Sense UI 7 from the HTC One M9 could come to the original HTC One, at least parts of it. Users can expect plenty of changes, a better visual experience and lockscreen controls, new notification pulldown bar and much more.
Read: Android 5.0 vs Android 4.4 KitKat: What's New in Lollipop
It's worth noting that while the Android 5.0 Lollipop update is an excellent change that delivers a fresh new look, lively animations, and tons of new features, we've heard quite a few complaints over the update. Users with the HTC One M8 have been frustrated over multiple problems, but hopefully most of those don't plague the original HTC One getting the update today. Which could be why Verizon took so long to push this update out.
Then, we have even more good news for those with the HTC One because the Google Play Edition is also getting an update, although it's a much better one. Reports have confirmed the Google Play Edition HTC One M7 is currently getting the latest Android 5.1 Lollipop update, and the One M8 should be up next.
Currently all carrier versions of the HTC One are only on Android 5.0, but with Android 5.1.1 now released and rolling out to Nexus devices, we can expect carriers and manufacturers like HTC to start preparing that update as well. For now any and all owners of the HTC One M7 can head into settings > about phone > and check for updates to see if Android 5.0 is ready and waiting, or if you have the GPe device, Android 5.1 Lollipop should be ready for download.