HTC One Drops to $1 Ahead of Galaxy S5 Launch
There's plenty of options for consumers looking to get a new smartphone this month, with the Galaxy S5 coming soon and the all new HTC One (M8) available in select stores and online, but another phone worth considering is the original HTC One.
The HTC One (2013) model is still an impressive smartphone overall, and compares extremely well to the competition coming out in 2014. As of today, for a limited time, you can get a screaming good deal on it. Best Buy has the original HTC One for just $1 ahead of the Galaxy S5 and retail HTC One (M8) launch on April 10-11th.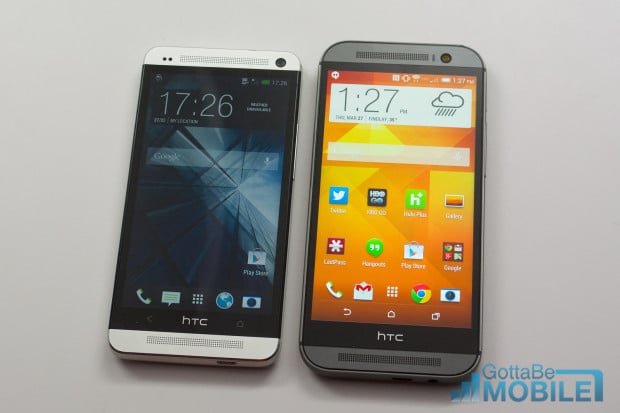 According to multiple sources the original HTC One will run buyers just one dollar today and tomorrow (April 5th) only along with the usual agreement of a new 2-year contract. Potentially saving users lots of money over a $199 purchase of the new HTC One (M8) or the upcoming Galaxy S5.
As you all know, the original HTC One is still an excellent phone, and even won the Gotta Be Mobile Editors' Choice Award when it was released last year. For more details check out our full review, as well as the comparison below.
Read: Samsung Galaxy S5 vs. HTC One (2013): 5 Key Differences
The original HTC One sports a 4.7-inch 1080p HD display, quad-core processor for extremely fast gaming, web browsing, and app usage. It offers an impressive 4 UltraPixel camera, and last month was updated to the latest Android 4.4.2 KitKat software right from Google and HTC.
Best Buy stores have a limited amount of stock available, and the deal ends Saturday so potential customers need to decide and go grab the impressive phone before it's too late. That, or get the all-new HTC One (M8) for $199 instead.

As an Amazon Associate I earn from qualifying purchases.