HTC One E9 Leaks to Take on iPhone 6 Plus
Before the official announcement of the all-new HTC One M9 earlier this month countless leaks and rumors all pointed towards the idea that HTC actually had two devices in the works. The One M9 they just revealed, and a bigger 5.5-inch HTC One Max or similar device to take on the iPhone 6 Plus and Galaxy Note 4. This week, alleged images of that device have surfaced.
Those who were looking for a new and bigger HTC One smartphone this year may be underwhelmed by the same 5-inch 1080p display on the new HTC One M9, but something bigger and better could be coming soon. We've heard rumors of a new HTC Max phablet for a few months now, and this could be our first look at the phone.
Read: HTC One M9 Release Date Details Surface
In 2013 along with the original HTC One was an HTC One Max, however, the phone wasn't too successful and didn't get an update in 2014, and HTC never released a follow-up. This year though, the company could be looking to offer something similar to take on Apple's big iPhone 6 Plus, the incoming LG G4, and more.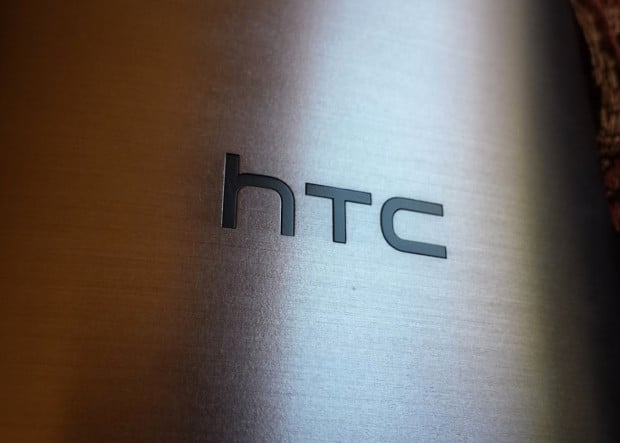 This week a brand new device was spotted and photographed going through some Chinese certifications, and is currently being called the HTC One E9. The 9 confirms it's a new generation device like the HTC One M9, but it's obviously a different model and aimed for different markets.
For now it's unlikely that the device pictured below will be coming to the United States, but with rumors of a large 5.5-inch HTC phone coming soon, talks of an all-new HTC One M9 Max, and now this, gives us a pretty good idea of what could be coming later this year. Below is the pictures found of the new HTC One E9.
As you can see the phone matches the overall design language from the One series, and even sports the new two-tone silver and gold trim announced with the HTC One M9. That said, it doesn't appear to offer the same aluminum unibody frame, and comes in at a much bigger size. According to Engadget this will be a pretty powerful phone with higher specs than the One M9, and we could see a different variant arrive in the United States later this year.
HTC's One E9 smartphone is rumored to have a large 5.5-inch 2560 x 1440 Quad-HD display, similar to the LG G3, Galaxy S6, Note 4, and Nexus 6, and comes with some other decent specs too. The report lists a powerful 64-bit 8-core MediaTek processor, a 13 megapixel front camera with a 20.7 megapixel rear camera, 3GB of RAM, 32GB of internal storage, and the same popular dual Boomsound front facing speakers. Again, not much is known about this device, nor if anything like it will be coming from the United States, but this isn't the first time we've heard or seen reports of a bigger HTC phone coming in 2015.
On a similar note, the HTC One E8 arrived on Sprint last year, which could be something buyers can expect this year from the device shown above, but it's too early to tell. There's also the possibility this is a smartphone for the Desire lineup, headed to other regions, and HTC is still prepping an HTC One M9-like device with a bigger 5.5-inch screen to be released on US carriers later this year.

This article may contain affiliate links. Click here for more details.