HTC One M10 Release Date Rumored
Most of the attention lately has been on the upcoming Samsung Galaxy S7 or the LG G5, but another flagship phone is coming early this year too. We're talking about the successor to the HTC One M9, currently being called the HTC One M10. Today new details have surfaced sharing more details for potential buyers.
Over the course of the past month we've learned a lot about the HTC One M10, and more details continue to arrive as a potential announcement or release date nears. That said, today we're hearing HTC could skip the confusing and odd "M10" branding completely and go with something else. And that isn't the only good news either.
Read: HTC One M10: 5 Key Details Leak
We didn't know anything about the HTC One M10 until early February when a huge leak surfaced, which is linked to above. The final details still remain a mystery for now, but we have images of the phone, a potential time-frame for the announcement, and now a release date.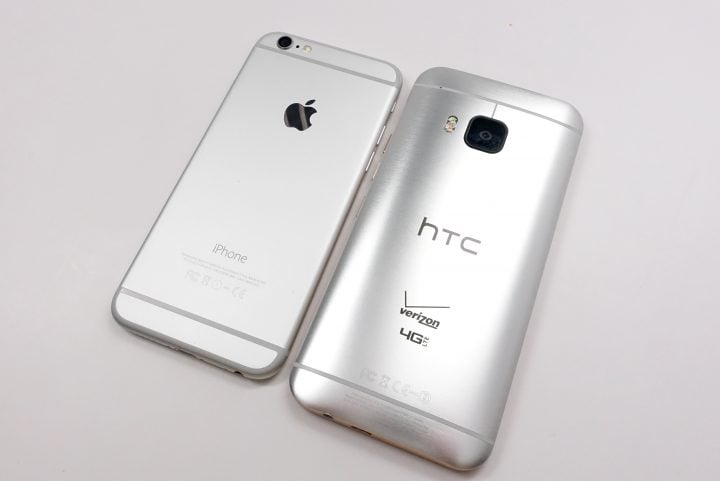 Last year the HTC One M9 was announced and released on the same day in March during Mobile World Congress, but it didn't hit US carriers until April 10th, the same day as the Galaxy S6. This year it appears the company is taking a different approach across the board.
And by a different approach we mean an all-new design, the launch date will be after Mobile World Congress on a separate day where HTC can get all the attention, rather than fight for news against the Galaxy S7, LG G5 and more. And it won't be released on the same day like last year either.
New information out of a website called 4GNews claims the new HTC One smartphone for 2016 will be released on April 11th. This will be just under a month after it's unveiled sometime in March. If accurate, both the Galaxy S7 and LG G5 will already be available, at least if latest rumors are correct.
To take the rumor even further, their sources claim to have inside information right from HTC. We don't know how credible their source is, but they state the phone won't be called the HTC One M10. The name isn't all that important, but never sounded that great to begin with. The HTC Two would be more realistic, but we'll have to wait and see. 4GNews suggests the company will stick to the "HTC One" branding, but we don't know what the rest of this phone will be called.
That all aside, the HTC One for 2016 is stacking up to be one of the best phones ever released by HTC. Above is reportedly an image released by @evleaks, and here's what we're hearing will complete the package.
HTC One M10 Specs (Rumored)
5.1-inch 2560 x 1440 Quad-HD AMOLED Display
8-core Snapdragon 820 Processor with 4GB of RAM
32GB of internal storage, with a micro-SD slot (up to 200GB)
Android 6.0.1 Marshmallow
12 Megapixel "UltraPixel" camera with Optical Image Stabilization, laser auto-focus
Front Camera unknown, but will have image stabilization
Fingerprint Scanner in front similar to the Samsung Galaxy S7 (and HTC One A9)
No dual front facing "Boomsound" speakers
more
This year the company will make the screen a tiny bit bigger to 5.1-inches, to closely compete with the Galaxy S7. It will have a Quad-HD display, the first for any HTC One phone. Powered by a fast 8-core processor with 3-4GB of RAM, a micro-SD slot and 32GB of storage, and a new 12 megapixel "Ultra-pixel" camera. We're hearing Samsung will use a 12 megapixel camera as well.
Meaning a bigger sensor that performs better than higher megapixel rated cameras will be inside the iPhone 6S, Nexus 6P, Galaxy S7, HTC One and possible more phones this year. Everyone is taking this route, which should be a sign that cameras will be excellent in 2016.
Other details seem to suggest a fingerprint scanner on the front that looks like a mix between the Galaxy S7 fingerprint scanner, and the iPhone button. There will only be one single front-facing speaker for audio, an all metal design like past phones, and a refreshing new design.
It all sounds pretty good, but we still need more details to know for sure. All said and done, this phone should hopefully be announced in March and released near the end of the month, or in early April as this leakster suggests. Stay tuned for more details.

As an Amazon Associate I earn from qualifying purchases.