HTC One M10 Release Rumors Swirl
There are a lot of exciting new Android smartphones coming in the first half of 2016, and one of those could be the HTC One M10. And while we don't have too many details about what HTC could be working on for this year, a few rumors suggest it will be big. A brand new completely redesigned and re-envisioned smartphone to take on the Galaxy S7, LG G5 and more.
We're approaching the 1-year anniversary for the HTC One M9. It was announced and released on the same day in March of 2015 during Mobile World Congress, but didn't hit US carriers until April 10th, the same day as the Galaxy S6. However, this year we could be seeing something different, and a new leak reportedly knows the HTC One M10 release date.
Read: HTC One M10 Rumored to Have Major Changes
As it stands right now, we should be seeing both the upcoming new Samsung Galaxy S7, Galaxy S7 Edge and Galaxy S7 Edge+ announced on February 21st, the day before Mobile World Congress. The same February 21st date is when the LG G5 could be unveiled. Many assumed HTC would do the same, but we're now hearing something different as the company wants an event and stage all to themselves.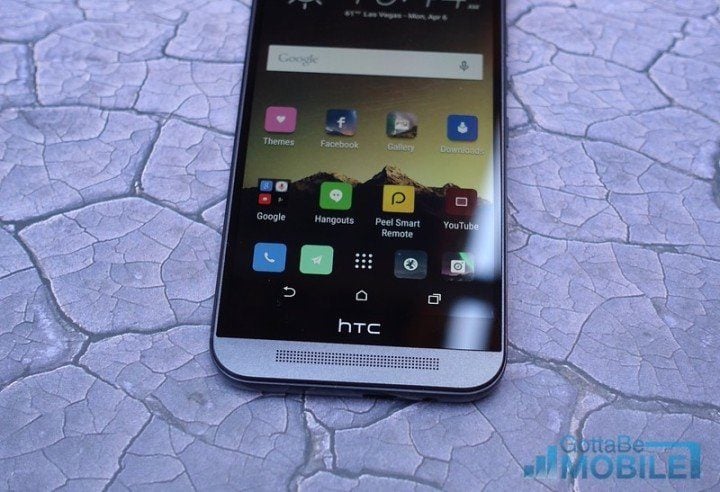 Last year at this time we knew everything about the HTC One M9. It had leaked time and time again. Full photos, videos, press images and more. On the announcement date we'd seen full reviews of the phone already. There we no surprises.
The HTC One M9 wasn't a very successful smartphone either. It looked identical to the HTC One M8 before it, which only seems to work for the iPhone, and didn't offer much in terms of changes, new features or improvements to make it all that exciting. Sure, it had a better camera, a faster processor and more, but it was a flop in most cases.
This caused the HTC One M9 to be a failure, which spawned multiple comments from HTC themselves that in 2016 things would change, drastically. One HTC VP even suggested the next HTC smartphone would be radically different.
According to anonymous sources HTC will hold an event in March, after Mobile World congress, which is where they'll announce its new phone for 2016. It could be the HTC One M10, the HTC One A10, the HTC Two. We don't know. The phone hasn't leaked once, which is the complete opposite of last year.
This report claims the new HTC One smartphone will be announced in March, and released in April. That's exactly what the company did in 2015. We could see a major announcement in the middle of March, with an early April release date throughout the United States on all major carriers.
So what can we expect? While we don't know much, there are a few rumors that have shared potential details. If accurate, the new HTC One smartphone for 2016 will be an innovative and completely redesigned phone. It could have the same 5-inch display, or maybe bigger. Other leaks reveal dual front facing speakers, an improved 23 megapixel camera, fingerprint scanner for security, a similar aluminum unibody design with a micro-SD slot for storage expansion. A powerful 8-core Snapdragon 820 processor with 3-4GB of RAM and 32GB of storage.
One report suggested it will have the best front facing speakers yet, an excellent fingerprint scanner, and finally a bigger battery. The biggest flaw for all HTC phones it seems. Stating a 3,000 mAh battery will be inside the re-imagined HTC One M10. For now we don't know too many other details, but as MWC and the March announcement nears, expect leaks and details to emerge. Stay tuned for more details.

As an Amazon Associate I earn from qualifying purchases.