HTC One (M7) Deal Drops Price to Insane Low
With an all-new HTC One M9 coming in the near future and the current HTC One M8 still being an extremely popular smartphone for prospective buyers, we're starting to see more and more deals on the original HTC One (M7) from 2013. A few weeks back Best Buy dropped it down to $199, and now a new HTC One deal is delivering huge savings.
Since being announced and released in February of 2013 the HTC One (M7) has been an iconic smartphone on Android for offering a stunning design in all aluminum, dual front facing speakers, and top specs for its time, but of course it's a bit outdated now that it's nearly two years old. And while we'd recommend waiting for the new HTC One M9 that's getting announced soon, those on a budget will want to keep reading.
Read: Why You Shouldn't Buy the HTC One (M7)
Over the past few weeks details continue to emerge about the HTC One M9 and its March 1st announcement, and possible release date. With that in mind, we're now seeing One M8 deals, and now a huge deal on the original HTC One (M7). Best Buy is offering the phone from multiple carriers, in an array of colors, for only $149 outright. No contract required.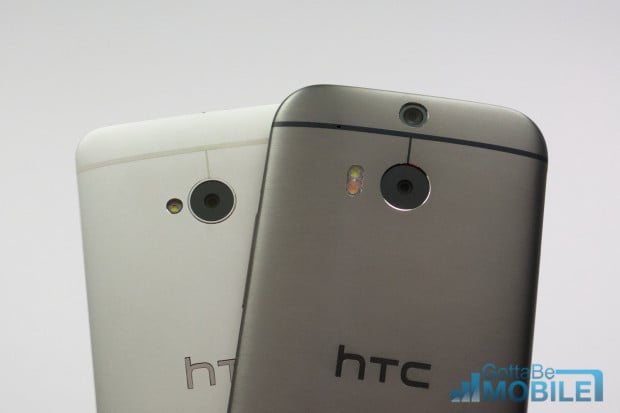 At this point the original HTC One is essentially two years old, slightly outdated, and about to be replaced by the third generation HTC One smartphone in the next month or so. Above we went over multiple reasons users shouldn't buy one right now, but that was before the deal surfaced today.
These days most smartphones are $199 on contract, or well over $500 outright. And those same prices are what HTC asked for the original HTC One back in 2013. However, two years later the device is showing its age, and today Best Buy dropped it to the lowest price we've seen yet.
Potential buyers can snag the HTC One M7 in Red, Blue, Grey, or Black from multiple different carriers all for only $149. This is completely contract free, and for a brand new device. Not refurbished. Making it one of the best deals around.
Read: HTC One M9 vs HTC One: What to Expect
As a quick recap, the HTC One (M7) is still a rather capable device, it's just starting to show its age. It features a 4.7-inch 1920 x 1080p full HD display, a powerful 1.6 Ghz Quad-core processor with 2GB of RAM, and a 4 Ultrapixel rear facing camera. There's the same dual front facing speakers, all aluminum design, and a 2,300 mAh battery.
Currently the original HTC One is still running Android 4.4 KitKat, but over the course of the next few months an update to Android 5.0 Lollipop is in the works. Monday HTC confirmed the HTC One update has to be delayed, as it was originally promised to be delivered by today, February 3rd, but the company won't make that mark.
However, those that decide to take Best Buy up on this awesome $149 HTC One deal can rest easy knowing it's still a premium smartphone that will soon be running the latest version of Android directly from Google. There's even a blue model for Verizon Wireless. Head to BestBuy.com or in stores and grab one today.

This article may contain affiliate links. Click here for more details.