HTC One M8: 5 New Details Buyers Need to Know
The all-new HTC One M8 has been available for nearly two months now, but that doesn't mean additional details or options haven't appeared. The phone is available from all major US carriers, but a few new variants have surfaced, more colors leaked, and an improved model could even be on the horizon.
HTC launched the new One M8 at the end of March, and eventually all major US carriers started offering the smartphone. Since then, we've seen leak after leak suggesting as many as three additional colors are coming, there's a gold plated model that sells for over $2,000 or so, and now we're hearing a "Remix" and "Prime" version of the HTC One M8 are in the works.
Read: HTC One M8 vs LG G3: What We Know So Far
While the phone has been available for more than a month we keep hearing new rumors, seeing more leaks, and getting reports of other variants coming soon. If you're not interested in the Galaxy S5 and are considering the HTC One M8, below are five new details you'll want to know.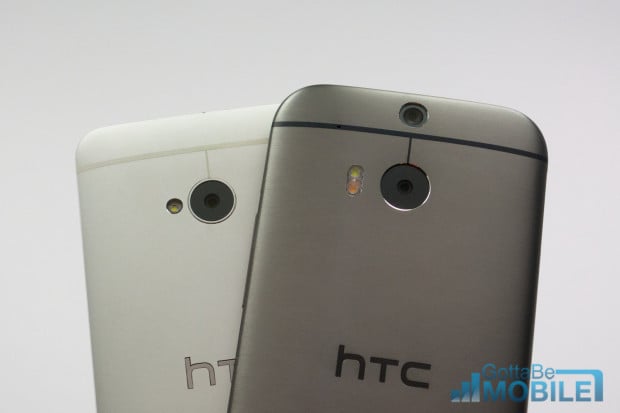 The all new HTC One M8 is a fantastic smartphone by all accounts. The company improved almost every aspect of the device from 2013, and did so without making the device cost more to the end user. You'll enjoy a beautiful 5-inch 1080p HD display, quad-core power, and that stunning all aluminum design and front facing speakers.
There are a lot of good things we can say about the HTC One M8, but instead just check out the review linked to below for our full thoughts. That aside, HTC isn't done quite yet. It looks like a few different things are in the pipeline and could be arriving this summer, and possibly even a new phone later this year.
Read: HTC One M8 Review
HTC One Prime
Lately all the talk and attention has been on the Galaxy S5 and its rumored "Prime" variant, or the upcoming LG G3 smartphone. However, later this year HTC could be releasing something pretty impressive to battle them both. Rumors keep surfacing that an HTC One M8 Prime is coming later this year to battle the Galaxy Note 4, GS5 Prime, iPhone 6, and even the LG G3.
These rumors speculate that an HTC One Prime will arrive this fall in time to compete with the Galaxy Note 4 and iPhone 6, and will feature even more impressive specs than the original. Talks of a 5.5-inch Quad-HD 2560 x 1440 nearly 2k resolution display, a faster Snapdragon 805 processor with 3GB of RAM, and even an 18 megapixel camera on the rear. The leaks claim this could be an aluminum device like the HTC One M8, or offered in a lightweight but durable polycarbonate shell.
For now this is only a rumor, and an iffy one at best. Why HTC would one-up its own flagship device just a few months later doesn't make sense. At the same time though, in 2013 they released an HTC One Max that was 5.9-inches, but this year they're aiming for a size that's a bit more manageable. The current One M8 is great, but the Prime, if real, will be even better.
Colors
Another thing we keep hearing over and over again is the colors to expect from the HTC One M8 this summer. The phone arrived with gold, titanum gray, and a silver model, but that isn't all HTC has in store. @evleaks has leaked a red and pink model, but also claims it will arrive in Blue. Speaking of blue, of you're interested in the Blue HTC One M8, that also leaked this week, and can be seen below.
This means at least three additional colors can be expected to arrive sometime this summer, but that doesn't necessarily mean you'll be able to get one. Red could be a Verizon or AT&T exclusive, and last year the Blue model was sold exclusively in the UK, and from Best Buy here in the United States.
If the standard colors aren't something that interest you, waiting a few weeks could prove valuable for consumers looking for something different.
HTC One Remix
Now to add more fuel to the rumor fires as of late, a new report has surfaced today claiming an exclusive HTC One Remix will be coming to Verizon Wireless. The leak doesn't call this an HTC One M8 Remix, but simply the One. This comes from @evleaks, who's usually always accurate, but at the moment there are no further details. This could be an HTC One M8 with the "Remix" aspect referring to some improved speakers or audio, or simply the original HTC One from 2013 in a plastic shell.
Last week an HTC One M8 Harman Kardon edition was released on Sprint with improved audio and bundled with Harmon Kardon earphones. The Remix for Verizon could be something similar, but it's too early to tell.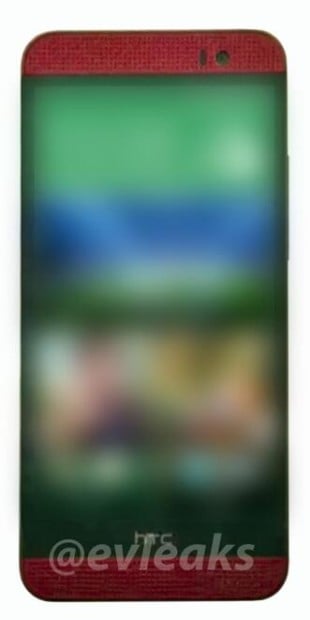 For months we've been hearing about an HTC One Ace, which could be a similar device to what we have now only coming at a much lower price point and made from plastic vs aluminum. However, Verizon and HTC could be preparing to launch a model similar to last year made from plastic, and try to hit that $399 price point or less. The HTC One Remix for Verizon Wireless is a mystery, but surely more details should surface in the coming weeks, or this summer.
HTC One M8 Mini
In a similar approach as last year, HTC will be releasing another smartphone very similar to the HTC One M8, only it will be a smaller "Mini" variant. Last year the HTC One Mini was rather unsuccessful, but was still a compelling smartphone. This year rumors are suggesting a few changes have been made to make this smartphone more successful.
Earlier this month an image leaked that confirms we won't have the Duo Camera on back like the original HTC One M8, and the name will actually drop M8 altogether. The HTC One Mini 2 is coming soon, and below is our first look at it.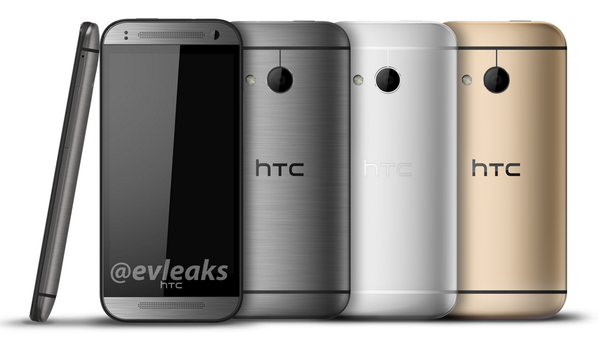 Specs are reportedly a 4.5-inch 720p HD display, a decent quad-core processor with 1GB of RAM, and a 13 megapixel camera on the back. There will be 8GB of internal storage, a micro-SD slot, and it runs Android 4.4.2 KitKat and the latest Sense UI 6.0 as well. The phone sounds good on paper, but we'll have to learn the official details and a price before we can comment further. That said, if this arrives this summer it will have to compete against the new $129 Moto E smartphone.
It's hard to call a 4.5-inch smartphone Mini, but for those who'd rather not have the large 5-inch heavy HTC One M8, the Mini 2 looks to be another quality option for consumers. Rumors suggest it will launch this summer, before the end of July.
HTC One M8 Updates
The current HTC One M8 is available across all major US carriers, but we've yet to see anything in regards to software updates. Verizon beat everyone to the punch and was first to update the One M8 with a new software build, but today others have joined the list.
Read: HTC One M8 Setup Guide: 5 Steps to Get Started
When the HTC One M8 launched in the United States it was running a slightly older version of the phone software HTC wanted to launch with. US carriers have a strict testing phase that made their units ship with old software, and international units have the latest and greatest. Thankfully Verizon has already updated its variant, and today we're hearing AT&T is doing the same.
One key feature of the HTC One M8 is the Extreme Power Saving Mode, and that's disabled on US versions due to the software on board. The update arriving today for AT&T returns that feature, fixes an issue where Google Drive's 50GB free storage wasn't working, and fixes a few small problems behind the scenes.
While the changelog is quite small, we're assuming this has everything offered from the Verizon update earlier this month, and other carriers should be rolling this out in the coming weeks.
Final Thoughts
The HTC One M8 is shaping up to be one of the better smartphones for 2014, and will have to compete heavily with the Galaxy S5 and LG G3. If you're a prospective buyer just know that there's plenty of new things coming. The HTC One M8 is already being updated in a timely fashion from the manufacturer and carriers, new color options should arrive this summer, a smaller Mini version will be released for those with small hands, and a higher-end 5.5-inch variant could arrive this fall.
It is a lot to take in, but when a buyer is signing a 2-year contract these are all things you'll want and need to know before making a decision.

As an Amazon Associate I earn from qualifying purchases.