HTC One M8 Android 4.4.3 KitKat Update Continues in the US
The HTC One M8 Android 4.4.3 KitKat update is finally set to start arriving for more users in the United States, following a successful rollout to most others last month. Most manufacturers are busy pushing their devices to the latest Android 4.4.4 KitKat, but HTC is delivering 4.4.3 to its latest flagship smartphone instead.
June was an extremely busy month for Google, who released three versions of Android. An update from Android 4.4.2 to 4.4.3, then a few weeks later to Android 4.4.4 which fixed a few problems and security concerns. Then at Google I/O they revealed Android L, which will be coming this fall as Android 4.5 or 5.0.
Read: LG G3 vs HTC One M8: What Buyers Need to Know
However, HTC chose not to go to 4.4.4 KitKat and instead said they added all the changes and security patches to Android 4.4.3, and are rolling that out to all users. In August this arrived for T-Mobile and Sprint, then before the end of the month it also arrived for those on AT&T. This week though, HTC's confirmed Verizon is up next.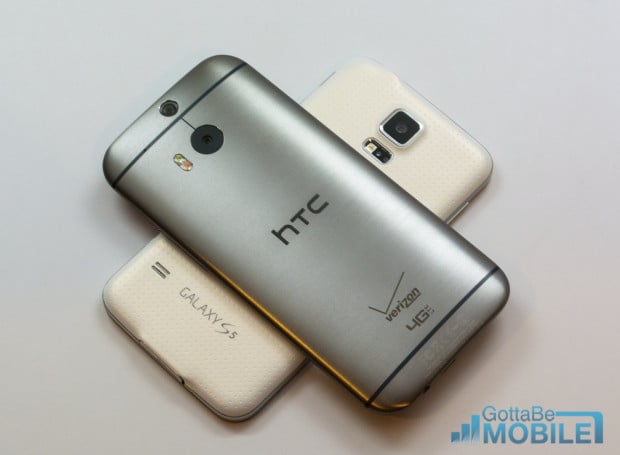 Lately we've seen Motorola update many of its devices to Android 4.4.4 KitKat, and Samsung's still busy catching up with KitKat updates too. This week we saw an Android 4.4.4 KitKat update arrive for the Galaxy Note 3 as well, which is a sign that most manufacturers are busy updating to the latest and greatest release by Google.
For whatever reason HTC chose not to take that route, and instead announced they've integrated all the changes to Android 4.4.3, and will be pushing that out instead. This means that most HTC One and new HTC One M8 owners likely won't ever see Android 4.4.4, and instead will get the Android L release later this fall.
Follow on the HTC One (M7) approval for Verizon, we have received approval on HTC One (M8) for 4.4.3 + EPS! OTA on 9/10! #HTCAdvantage

— Mo Versi (@moversi) September 8, 2014
As you can see above, HTC's own product manager confirmed on Twitter this week that all Verizon HTC One M8 owners can expect to see the new Android 4.4.3 KitKat update start to arrive starting today, September 10th. However, we've now received word that the over-the-air update has been delayed until tomorrow, and will commence on September 11th. That being said, these updates can often take upwards of 1-2 weeks to hit all handsets. Meaning it may arrive tomorrow, or it may take a day or two.
Multiple reports have came in from users confirming that the update has not arrived, and users haven't seen it surface yet. After digging for a few more details it appears that Verizon has delayed it for one day, and again, the update should start tomorrow.
@prbarks @seejay614 There was an issue with the update that has delayed M8 OTA to tomorrow (VzW controlled). Apologize for the delay..

— Mo Versi (@moversi) September 10, 2014
In additional to the bump to Android 4.4.3 and all the security patches from Android 4.4.4 KitKat, users can also expect something called EPS, which Moversi mentioned in his tweet above.
EPS is the Extreme Power Saving mode announced and shown off on stage back in March when the HTC One M8 was originally announced, and then released. This has been available outside of the US, but took months to arrive in the United States. Those with a Verizon HTC One M8 didn't have it until now, and will be able to find it under the battery settings once they've updated to the latest software rolling out starting tomorrow.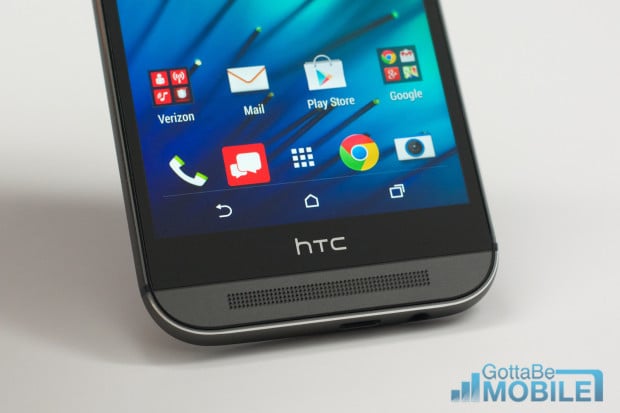 Extreme Power Saving mode essentially turns the phone into a regular phone, removing most of the data and battery hungry features, and allows for general calls, texts, and a few other things. This can preserve your battery for hours on end in case of emergency, or if you just need a little more juice from your phone.
Most carriers have already updated to the latest version of Android for the HTC One M8, and Verizon is one of the few remaining carriers to do so. Sadly the update was delayed, but don't worry, because it was only one day for an odd technical reason. HTC has reassured users the Verizon HTC One M8 Android 4.4.3 KitKat update will start tomorrow. Drop us a comment below if you've received the update from HTC and Verizon.