HTC One M8 Android 4.4.4 KitKat Update Continues to Arrive
Last week HTC announced on Twitter that more users of the popular HTC One M8 could expect the Android 4.4.4 KitKat update to arrive soon, and since then it has surfaced for multiple owners on T-Mobile and Verizon Wireless. Today though, more HTC One M8 owners can expect to see it arrive.
HTC pushed out Android 4.4.3 updates for most users in the United States and around the globe last month, but now the missing HTC One M8 Android 4.4.4 KitKat update is rolling out to multiple carriers. Along with it comes the new HTC Eye software experience and improved camera features.
Read: iPhone 6 vs HTC One M8: What Buyers Need to Know
While many manufacturers have been busy pushing Android 4.4.4 KitKat to devices, HTC opted to add some of those improvements to Android 4.4.3, with no word on an update to 4.4.4 KitKat. Then rumors started swirling last month that they'd change their minds and would send it out shortly, and that's what happening here. This week one more carrier starting pushing out the long-awaited update.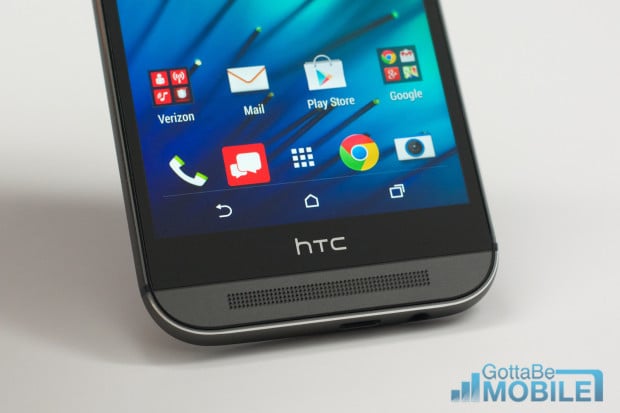 This week the HTC One M8 Android 4.4.4 KitKat update started rolling out to those on Sprint, following a successful update for both T-Mobile and Verizon over the past few weeks. As early as Monday evening we started receiving tips from users, but this afternoon the full rollout and over the air update is under way.
The HTC One M8 Android 4.4.4 KitKat update arriving today isn't just a bump to the latest version of Android, as it also has an entire camera software suite full of new features called the HTC Eye Experience. HTC announced a slew of impressive (and some gimmicky) new features earlier this month for multiple smartphones, and you'll be able to enjoy them today after the update arrives.
While getting Android 4.4.4 KitKat is a great update, and something many users should be excited about, it's the new HTC Eye Experience that has the most to offer. It won't give you more pixels, but it does have a lot to offer.
Read: HTC Android 5.0 Lollipop Update Plans Detailed
So what else is new aside from Android 4.4.4 KitKat? As mentioned above, the entire Eye experience is coming to your smartphone. While Verizon likely has a few additional changes or tweaks for its version, the same new features found on the T-Mobile Eye update will be included in the Sprint update headed out today to smartphones around the US.
The new features include facial tracking, photo booth where you can merge four photos into a single shot for the best image, voice selfies with a countdown timer, face fusion, as well as the new split camera which lets you capture images or video from both the front and rear cameras simultaneously. This could be good to share experiences and your own point of view in one photo.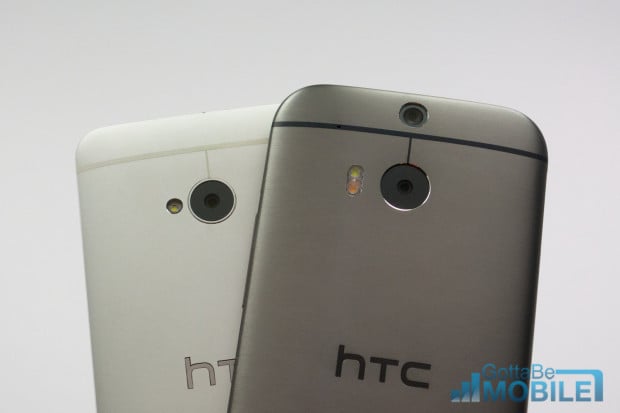 Of course the facial tracking and split camera features sound best, as being able to merge faces with face fusion may be more of a gimmick than anything else.
This is currently rolling out for the T-Mobile HTC One M8, Verizon's One M8, and now the Sprint HTC One M8. And that includes the Harmon Kardon edition.
HTC has promised this update for multiple devices and for all carriers in the United States. Next up will be Android 5.0 Lollipop for the HTC One M8, which HTC has promised an arrival within 90 days of Google officially releasing Android 5.0 to the public.

This article may contain affiliate links. Click here for more details.