HTC One M8 Android 5.0 Lollipop Update Continues to Arrive
The highly anticipated HTC One M8 Android 5.0 Lollipop update officially kicked off for owners back in January, and over the past few weeks has continued to arrive for more and more proud owners. HTC promised quick updates to Lollipop for the HTC One and One M8, and while the US rollout has been delayed, more users in Canada can expect it to arrive today.
Back in October Google announced the its Nexus 6, Nexus 9, and the completely redesigned and improved Android 5.0 Lollipop update. Shortly thereafter, HTC promised many key devices would see updates within 90 days, which was February 3rd for those keeping track. They achieved that goal many regions, but missed the mark in a few areas as well as the entire United States.
Read: HTC One M8 Android 5.0 Lollipop Update: What U.S. Owners Can Expect
The HTC One M8 Android 5.0 Lollipop update first arrived for the Google Play Edition last year, and then rolled out to a few small select markets, as well as for unlocked international models and the developer HTC One M8 here in the US. Today though, additional Canadian carriers are pushing the update, which is good news for all owners.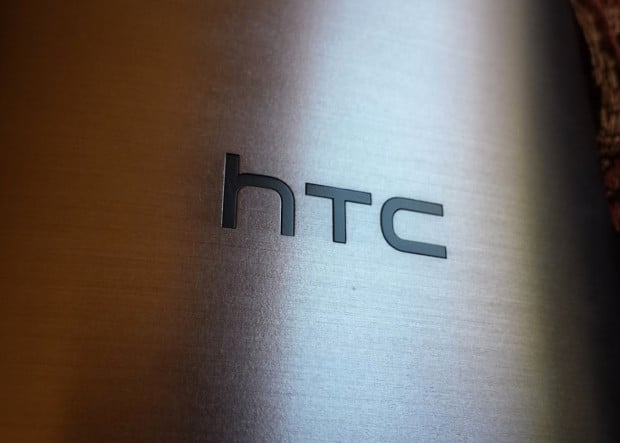 The first updates arrived in November for the HTC One and HTC One M8 Google Play Editions, and after a few delays they received the latest Android 5.0.1 Lollipop well ahead of most Nexus devices. HTC has done an excellent job with updates, as well as an outstanding job at keeping users up to date on Twitter.
Earlier this month a few rumors surfaced suggesting the HTC One M8 Android 5.0 update was moving along extremely quick, and that it could arrive within the next 1-2 weeks, well ahead of the November 3rd deadline. It looks like the popular developer LlabTooFer was right, because the update hit the developer edition a few days later.
And while those int he United States are still waiting for the update, which should be here soon, today HTC confirmed on Twitter that the two remaining major Canadian carriers are now rolling out the HTC One M8 Android 5.0 Lollipop update.
Your #HTCOneM8 just got sweeter. @TELUS and @Rogersbuzz have begun to roll out the Android Lollipop update!

— HTC Canada (@HTCCanada) February 3, 2015
Just shy of the February 3rd deadline HTC confirmed Canadian carriers were pushing out the update, for carriers such as Bell and a few others. However, two key carriers in Canada were left out. Those being both TELUS and Rogers. This morning though, as you can see above, they've been added to the list and as of this morning are getting updates.
Owners in Canada with the HTC One M8 can expect an over the air notification and update to Android 5.0.1 Lollipop bringing many changes and new features, along with some tweaks to the visual experience. This isn't a new Sense UI 7.0 that will debut on the HTC One M9, but still be new.
Read: Android 5.0 vs Android 4.4 KitKat: What's New in Lollipop
Similar to the 90 day update window set by HTC themselves, the HTC Canadian division promised the updates would start by February 1st, and it started a few days early for mot. MobileSyrup stated TELUS and a few others would start earlier this week, and now just a few days later it's finally available.
While this is good news for those in Canada, this is also good news that the HTC One M8 Android 5.0 Lollipop update in the United States is close behind. This weekend HTC confirmed the update was coming soon, but wouldn't be here by February 3rd. However, with most carriers in Canada seeing it this week, the update for the United States should kick off soon.
We're expecting multiple carriers in the United States to start rolling out updates to the HTC One M8 in the next week or two, but remember that US carriers require a strict 4-6 week testing period. Likely these testing phases have already begun, so once they've completed we'll know more details and see the updates arrive. Be patient, as it will be here sooner than you know.

As an Amazon Associate I earn from qualifying purchases.