HTC One M8 Android 5.0 Lollipop Update Continues
Back in January HTC announced they'd miss the deadline they set themselves for the HTC One M8 Android 5.0 Lollipop update, but since then we've received plenty of good news as it's rolling out to multiple carriers in the United States. It first kicked off for owners back in January, and over the past few weeks has continued to arrive for more and more proud owners.
Over the past month or so we've seen the HTC One M8 Android 5.0 Lollipop update hit Sprint, T-Mobile, and throughout Canada. However, today we have good news as the AT&T HTC One M8 is finally getting an update to Android 5.0 Lollipop.
Read: Android 5.0 vs Android 4.4 KitKat: What's New in Lollipop
In October Google announced the Nexus 6, Nexus 9, and a redesigned and improved Android 5.0 Lollipop software update. Shortly thereafter, HTC promised many key devices would see updates within 90 days, which was February 3rd. They achieved that goal many regions, but missed the mark in a few areas as well as the entire United States. Now nearly two months later those on AT&T will start getting it as of today.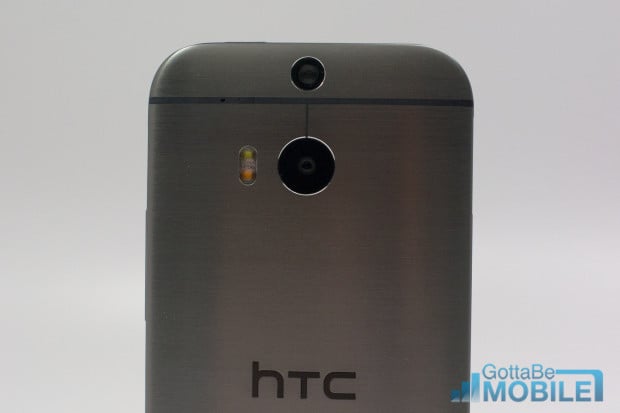 Last night AT&T announced the HTC One M8 Android 5.0.2 Lollipop update is finally ready and rolling out starting today, April 7th as both an over the air update or available as a manual download. This is good news for owners. It took so long likely because Google released a quick Android 5.0.1 then Android 5.0.2 bug fixing updates, which made HTC's release see a delay.
AT&T confirms the update will start rolling out today for most owners, and that it will also be available via manual update for those interested. That said, there's no mention of how to manually download the update.
According to AT&T owners with the One M8 can expect a large 550MB download (and WiFi is recommended) which will deliver the latest Android 5.0.2 Lollipop release. The changelog states many things we already knew were coming. Some of those being an improved UI design with bold colors, smooth animations, and visual effects. Improvements to the calendar, recent apps multitasking menu, a revamped notification pulldown bar, improved settings, pin screen feature and more. Most of which is detailed in our what's new link at the top of the page.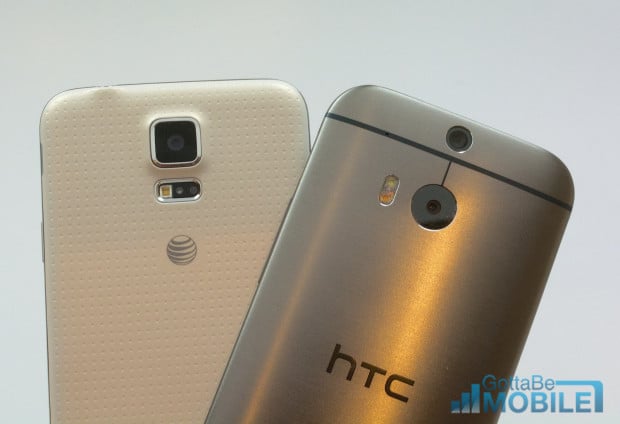 However, what's not mentioned in the chaneglog is some of the many problems plaguing the HTC One M8 Android 5.0 update. While some owners are reporting noting but positive feedback after the update, others are experiencing app crashes or freezing, device reboots, keyboard glitches, and other odd problems. As we all know, Google recently released Android 5.1 to fix some of the initial Android 5.0 problems, and that should come to the One M8 later this year, and hopefully sooner than later.
Read: How to Backup Android in 5 Easy Steps
Most AT&T HTC One M8 owners should backup all settings, pictures and data before the update, as it's better to be safe than sorry. Many have resorted to doing a factory data reset after the update to fix some of the problems mentioned above. That said, we're experiencing no problems with Android 5.0.2 Lollipop on our own HTC One M8, so update knowing that the problems are only hitting a small percentage of users.
As a reminder, AT&T confirmed the update is rolling out starting today, April 7th. That doesn't mean all owners will get it today, as the carrier does staggered rollouts and slowly delivers new software to all owners. Users can be on the lookout for the over the air update notification to arrive, or head into settings > about phone > software and check for updates manually. It should be here soon enough, and drop us a comment below if you experience any issues after the HTC One M8 Android 5.0.2 Lollipop update.