HTC One M8 Android 5.0 Lollipop Update: What U.S. Owners Can Expect
When Google announced Android 5.0 Lollipop back in October many smartphone owners like those with the HTC One or HTC One M8 instantly started waiting for details regarding the Android 5.0 Lollipop update. It has arrived for a few devices already, including the HTC One and HTC One M8 Google Play Edition handsets, but below we'll go over what regular HTC One owners need to know about the Android 5.0 update.
A few weeks after the initial release, Google started pushing the Nexus 6 Android 5.0.1 update to users. The Android 5.0.1 update came just a few weeks after Google's initial Lollipop release, aimed at fixing a few small problems with the initial software rollout in November. This same update is headed to all devices, including the HTC One and HTC One M8.
Read: HTC One M9 vs HTC One M8: What We Know So Far
While a lot of our attention lately has been about the highly rumored new HTC One M9, those with the HTC One M8 from last year want to know when they're getting the latest software, and here's everything we know about it so far for those patiently waiting.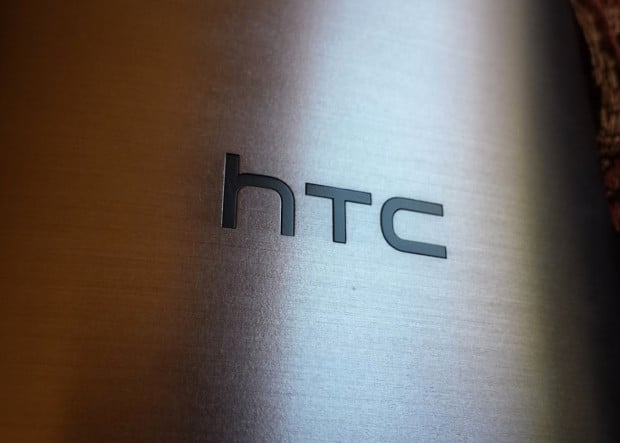 Back in November HTC confirmed many of its popular and most recent Android smartphones would receive an upgrade to the latest Android 5.0 Lollipop update within 90 days. That window ends on February 3rd, and over the past month we've seen it arrive for a few outside the US, but the update is coming to more soon.
Currently those with the HTC One and HTC One M8 Google Play Edition devices have already received Android 5.0.1 Lollipop, and earlier this month those with the developer edition (in the US) started to receive it too. This means other regions and US carriers are up next, and here's what we know.
HTC One M8 Android 5.0.1 Update
In December the famed leakster and HTC developer LlabTooFer has revealed tons of details about the upcoming HTC One M8 Android 5.0.1 Lollipop update. Confirming HTC will indeed be pushing Android 5.0.1 (or even Android 5.0.2) to users soon, and teased the software with some leaked photos and video.
The HTC One and HTC One M8 Google Play Edition phones were the first non Nexus smartphones to Android 5.0.1 Lollipop, and the regular variants for carriers and around the globe were next. Initially we heard 90 days from HTC, suggesting they'll try to deliver by February 3rd and that's slowly but surely been happening. Here's a preview showing one of many new features.
https://www.youtube.com/watch?v=w1B4Cw8-yEA
Overall all the grey and white colors have stayed in tact, something many HTC owners love, but they've introduced all the new animations and features or Android 5.0 Lollipop. We also see a new "Easy Mode" on the HTC, which will make the devices more appealing to first-time smartphone buyers.
Read: Android 5.0 vs Android 4.4 KitKat: What's New in Lollipop
Google's Material Design user interface guidelines have been elegantly blended into HTC Sense UI 6.0, which will be on board with the Android 5.0 update once it arrives. Then an improved HTC Sense UI 7 should arrive on the HTC One M9, and eventually be updated and added to the One M8.
Release Date
Earlier this month a few rumors popped up suggesting the HTC One M8 Android 5.0 update was moving along extremely quick, and that it could arrive within the next 1-2 weeks, well ahead of the November 3rd deadline. That was right, as the developer edition started getting it last week.
HTC One (M8) Unlock and Dev Owners! We have received TA from Google on Lollipop + Sense 6. OTA will be out starting tonight. #HTCAdvantage

— Mo Versi (@moversi) January 13, 2015
Mo Versi, HTC's VP of product marketing took to Twitter like he's been doing for months and months, and shared the good news you see above. Confirming the HTC One M8 Unlocked and Developer Edition smartphones started getting Android 5.0.1 Lollipop on January 13th. So what about others?
Today we learned the HTC One M8 Android 5.0.1 Lollipop update is fully rolling out across Europe. Another one of HTC's employees posted to Twitter confirming the news, but we've yet to hear from very many owners that have actually seen it arrive.
HTC One (M8) owners in Europe, have a sweet tooth this morning? Check your software updates!

— Jeff Gordon (@urbanstrata) January 28, 2015
This is however, extremely good news for those in the United States. Just like with other update as well as the HTC One (M7) last year, the updates hit Europe first and very quickly reached US carriers after. The February 3rd 90 day window is quickly approaching, a date that carriers in the US may not meet, but the updates are close behind and should be here sooner rather than later.
US Carriers
The HTC One M8 is available from most carriers in the United States, but it hasn't received too many carrier or software updates. A few rolled out last month to fix a few bugs, and reportedly prepare the handset for Android 5.0, but that's yet to be confirmed. We've seen AT&T, and Sprint push software updates, but those aren't Android 5.0, as that's expected to arrive at a later date. Yesterday AT&T pushed Android 4.4.4 KitKat and some tweaks to its One M8, and hopefully Lollipop is next.
In the past AT&T has been first to updates from HTC, ahead of others such as Verizon. While we can't say for sure, carriers likely will have a big say regarding the HTC One Android 5.0 update, and they'll likely release it in stages from each carrier at a different time.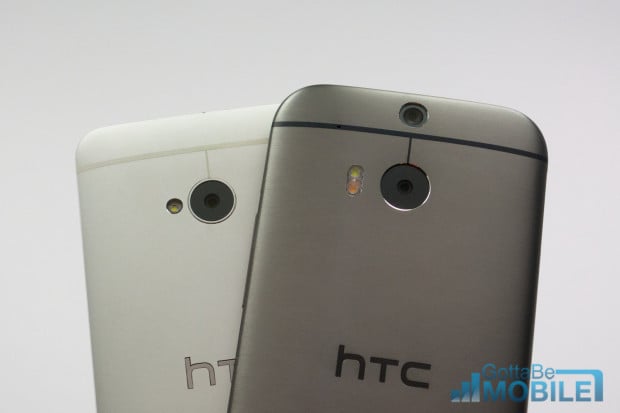 This means those on AT&T can expect it to arrive at a different time than T-Mobile, or Verizon, but we're not sure when that will actually happen. With Android 5.0 already rolling out to a few HTC One owners, HTC is likely turning attention to one of its biggest markets for the next update. That being the United States.
As it stands right now no carriers in the United States have released an Android 5.0.1 Lollipop update for the HTC One M8, but once the rollout in Europe is finished, we can expect more details to surface regarding carrier variants. Our guess is another 2-3 weeks, but we could be surprised by an update much sooner, so stay tuned.
Android 5.0 Problems
The release of Android 5.0 Lollipop was the initial software launch, and as expected a few small bugs needed to be fixed. Once millions of users got it, more reports surfaced that got Google working on a fix. And while there is a few small issues with Android 5.0.1 Lollipop too, it should fix a majority of the problems Nexus users have been facing.
Nexus 7 devices have struggled with video playback and reboot issues, the Nexus 5 had some batter issues, and the Nexus 6 Android 5.0 release saw complaints about freezing, battery drain, app restarts and reboots, as well as a few other minor problems that HTC as likely addressed if they're moving forward with this update.
Delays
That all said, delays are always a possibility, and we've seen plenty of them from HTC in the past few years. Lately they've done a better job regarding software updates for many smartphones, but the possibility of delays is still very real. Above we mentioned Google's already released Android 5.0.1, a slightly newer version with bug fixes, and now they've pushed Android 5.0.2 Lollipop to many tablets. We could see further delays for Android 5.0.2, but with Android 5.0.1 updates rolling out now it's likely that HTC will continue with updates for all regions, including the US, then focus on Android 5.0.2 after the first wave of updates are complete.
Many carriers are in the final stages of software updates, getting approval from Google or carriers, and more, and should integrate the Android 5.0.2 changes into the final release, but we can't be sure. We've seen some go forward without adding the newest additions, and some delay the release to ensure the most up to date software as possible.
All said and done, HTC promised updates for US HTC One and One M8 owners within 90 days of November 3rd, and we're still waiting for those to arrive. That's sadly the latest word aside from the news of European updates starting today, but we'll update as soon as more HTC One Android 5.0 update details arrive for those stateside.

As an Amazon Associate I earn from qualifying purchases.