HTC One M8 Android 5.0 Problems Frustrate Owners
The HTC One M8 Android 5.0 Lollipop update is finally here and delivering tons of new features and changes to HTC's flagship smartphone, but the Android 5.0 Lollipop update is also causing problems for many. The update initially started outside of the US for unlocked or developer devices, and then earlier this month the HTC One M8 in the US finally received Android 5.0 Lollipop for some.
HTC's One M8 Android 5.0 Lollipop update first arrived for the Google Play Edition last year, and then rolled out to a few small select markets, as well as for unlocked international models and the developer HTC One M8 here in the US. However, while most are enjoying the update, there are a few problems that appear to be causing problems and frustrating some owners.
Read: HTC One M8 Android 5.0 Lollipop Update: What U.S. Owners Can Expect
For starters, today we learned the Verizon HTC One M8 Android 5.0 update has been delayed into March, but for those who've already received it we're hearing a few rather bad comments regarding the changes, performance, battery life and more. Read on for a few more details, and some potential fixes.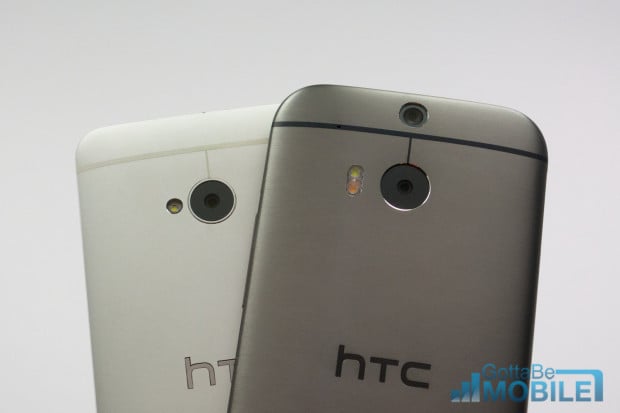 While the HTC One M8 Android 5.0 update is great and brings tons of new stuff packed inside of Android 5.0 Lollipop, it's also causing a few owners some problems. Not listed in the long HTC One M8 update change logs are the numerous HTC One M8 Lollipop problems that are plaguing some owners of the device. Over the past few months, and now after the update's arrival in the United States, we've seen numerous complaints about the HTC One M8 Android 5.0 update, and more are surfacing now that it's rolling out to carriers stateside.
Read: Android 5.0 vs Android 4.4 KitKat: What's New in Lollipop
With Android 5.0 Lollipop on the HTC One M8 users will notice a few changes immediately. The lockscreen has been completely tweaked and redesigned, as have the notifications in the pulldown drawer. These are better than ever and expandable, but a few have commented on them constantly freezing, not unlocking correctly to each app, and more. This is minor, and possibly something that can be fixed with Android 5.0.2 or Android 5.1 Lollipop and Sense UI 7.0 which is coming first to the HTC One M9, then older devices.
HTC One M8 Android 5.0 Problems
We first started hearing complaints from users outside the US who were first to receive the update, as well as some users in Canada that got the update in late January and earlier this month. Numerous threads over at Reddit and other forums have mentioned problems, lack of features, and more after the Android 5.0 Lollipop update for the One M8, and these problems are frustrating many owners.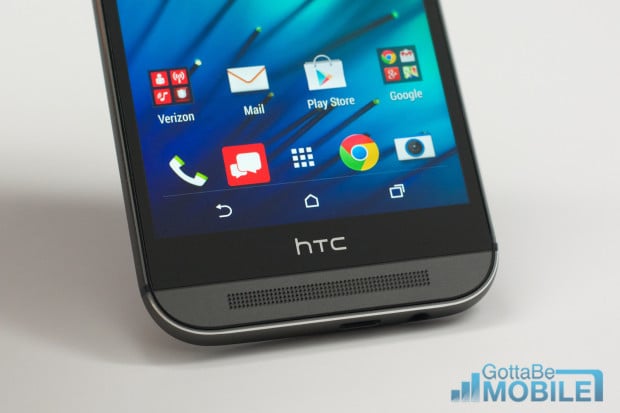 Most owners are reporting positive changes and smooth performance, not to mention slightly better battery life. At the same time, users are claiming the keyboard has lag, apps have been crashing (a known Lollipop bug) as well as general stutters while using the device. Basically just general instability throughout the UI and with apps. Another change is Chrome web browser tabs are now individual "apps" in the recent apps menu, not one, which some don't like. This can actually be changed in settings, but to each his own. In the recent apps menu hit the three dots for menu, and in settings change the recent apps or multi-tasking window back to the old mode.
Users can also disable the lockscreen notifications in settings if they'd like, by heading into settings and managing your security and what shows up on the lockscreen. With Android 5.0 Lollipop these new lockscreen notifications are extremely helpful, but some want them gone. It's also worth noting you can keep them, while opting for it not to show the content until the device is actually unlocked, for privacy reasons.
Tips
First thing you'll want to do after such a major software update is to turn off your smartphone. Not just a general reboot from the options when you hold down power, but actually power it off, then turn it back on. Android 5.0 will optimize all your apps, and start fresh, likely clearing any old files leftover from the update, and this should resolve most issues.
Another thing users can try before taking more extreme measures is to clean out any leftover remnants from the large Android 5.0 Lollipop update. Advanced users can head into recovery by turning the phone off and powering it back on while holding power and volume down, and clearing the cache. Don't wipe data, as this will erase the entire smartphone and ALL files. Wiping the cache usually solves almost all problems, and is your next step. Those who aren't as advanced or don't want to mess with scary stuff like the recovery mode can simply download and run the Clean Master app. This removes old and unwanted files as well as leftovers from the update. It can improve battery life, return some storage space used from the update, and more.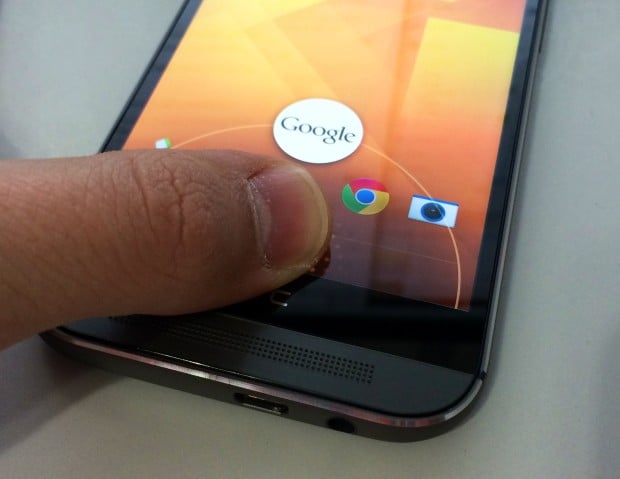 Last but not least is the most extreme measure, which is doing a factory data reset. Personally I do this on all major software updates, to start with a clean slate. Make sure you backup all your files, photos, text messages and more, then head into settings and do a factory data reset. This erases everything and starts fresh, and Android 5.0 Lollipop even has a pretty good restore feature to put icons back where they were, and download all your old apps for you. So give this a try if you're still experiencing problems. The link above is for the Tap N Go restore, but if you skip this you can select your old HTC One M8 from a list and restore everything you had before the reset.
It's no secret that Android 5.0.1 Lollipop has a few problems that Google has been working hard to address. They recently released Android 5.0.2 Lollipop, and now even an Android 5.1 Lollipop update is coming in the near future. These could address some of the battery drain and app crashing problems, but for now users are stuck waiting for those to arrive. That or the HTC Sense UI 7.0 update could also fix problems and further refine the HTC Android 5.0 experience. Let us know in the comments below how Android 5.0 is running on your HTC One M8, what problems you may have, any any potential fixes you've found.