HTC One M8 Android 5.0 Update Continues in the U.S.
Late last month HTC announced they'd miss the deadline they set themselves for the HTC One M8 Android 5.0 Lollipop update, but since then we've received plenty of good news as it's rolling out to multiple carriers in the United States. It first kicked off for owners back in January, and over the past few weeks has continued to arrive for more and more proud owners.
It arrived throughout Canada last week, as well as started rolling out to select HTC One M8 owners on Sprint, and this weekend we learned that this morning the T-Mobile HTC One M8 is up next to receive Android 5.0 Lollipop.
Read: HTC One M8 Android 5.0 Lollipop Update: What U.S. Owners Can Expect
Back in October Google announced the Nexus 6, Nexus 9, and a redesigned and improved Android 5.0 Lollipop software update. Shortly thereafter, HTC promised many key devices would see updates within 90 days, which was February 3rd for those keeping track. They achieved that goal many regions, but missed the mark in a few areas as well as the entire United States, but only by a few days as its now rolling out to even more eager users.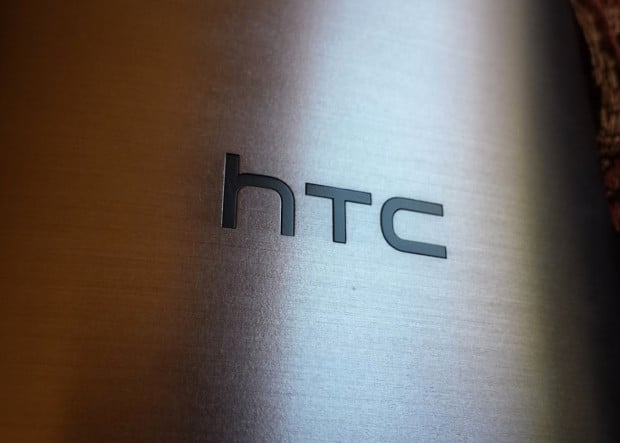 The HTC One M8 Android 5.0 Lollipop update first arrived for the Google Play Edition last year, and then rolled out to a few small select markets, as well as for unlocked international models and the developer HTC One M8 here in the US. Today though, the HTC One M8 Android 5.0 Lollipop update is finally headed to a second carrier, confirmed by HTC themselves.
HTC quickly made an announcement in late January confirming they'd miss the February 3rd date and 90 day upgrade timeline, but not by far. They didn't reveal any actual release date plans though, still leaving potential owners in the dark. Then, late last week it started rolling out for the Sprint HTC One M8, and now this morning those on T-Mobile can expect the same. Here's the confirmation.
HTC One (M8) T-Mobile owners! Lollipop OS Technical Approval has been received! OTA to start on Monday. #HTCAdvantage

— Mo Versi (@moversi) February 7, 2015
Mo Versi, a Senior VP for HTC has been very vocal on Twitter over the past two years announcing plans, update timelines, and confirming when updates are headed to devices. Something that many HTC owners can appreciate, and a move many wish other manufacturers would follow.
This weekend he confirmed the T-Mobile HTC One M8 Android 5.0 Lollipop update would start arriving today, and right on schedule, we're hearing multiple reports that it has been arriving for many. This means both Sprint and T-Mobile have updated the HTC One M8 to Android 5.0.1 Lollipop, and most likely we can expect AT&T and Verizon to follow suit in the coming days, or the next few weeks.
Read: Android 5.0 vs Android 4.4 KitKat: What's New in Lollipop
With Android 5.0 Lollipop users can expect many changes and improvements. From a redesigned lockscreen, improved notifications and controls, a new notification pull-down bar, improved multi-tasking and much much more. This is all on top of security enhancements, new animations and effects, and other changes to the general look and feel of Android. Of course this is all covered by the HTC Sense UI interface, which is HTC Sense 6, and a new HTC Sense 7 is expected to debut on the new HTC One M9 in early March.
Over the past week we've seen the Android 5.0 Lollipop update start to emerge in the United States for the HTC One M8, the Samsung Galaxy S5, and coming in the next few days for the LG G3. While many owners are frustrated that it hasn't arrived yet, it has only been a little over 90 days since the release, making this rollout rather fast compared to previous releases of Android.
With Android 5.0.1 rolling out now to the HTC One M8 on Sprint and T-Mobile, we're expecting AT&T and Verizon to be up next. This could be in the next few days, or sometime in the next couple of weeks. It's worth mentioning that Google recently released an Android 5.0.2 Lollipop update with bug fixes, and it looks like Android 5.1 Lollipop is also in the works and coming soon. While those shouldn't delay the HTC One M8 Lollipop update for US owners, it's something to be aware of and look forward to.
Those with a Sprint or T-Mobile HTC One M8 can head into settings > about phone > and check for updates as Android 5.0.1 Lollipop is rolling out as we speak.

As an Amazon Associate I earn from qualifying purchases.