HTC One M8 Android 5.0 Update Hits More US Carriers
Over the course of the past few weeks we've finally started to see the highly anticipated HTC One M8 Android 5.0 Lollipop update arrive for owners in the US. Carriers like Sprint and T-Mobile have sent the update out to owners, and late last night we received good news that Verizon is up next.
Back in January HTC announced they'd miss the 90 day deadline they set themselves for the HTC One M8 Android 5.0 Lollipop update, but since then we've received plenty of good news and it's now rolling out to many carriers in the United States. It first kicked off for owners back in January, and over the past few weeks has continued to arrive for more users.
Read: HTC One M8 Android 5.0 Problems Frustrate Owners
After seeing the Android 5.0 Lollipop update arrive for Sprint and T-Mobile owners back in February, today nearly one month later than the initial deadline HTC and Verizon are now pushing the update out as we speak. Read on for all the details.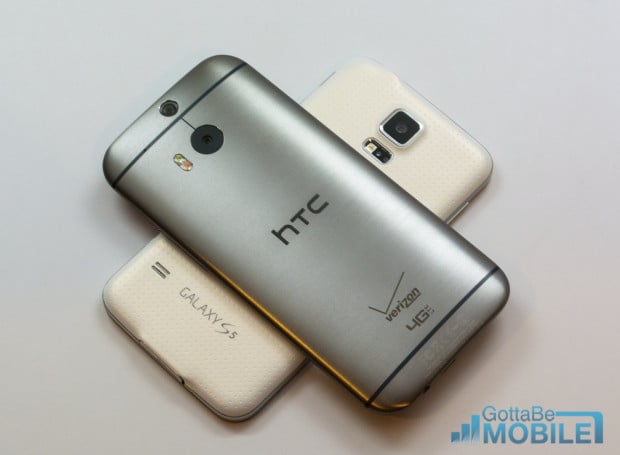 This morning Verizon officially confirmed the HTC One M8 Android 5.0 Lollipop update, as well as released a detailed set of instructions, and a decently large changelog showing owners what to expect, and what's new. Their support page has been changed to reflect the update, and as of late last night it started pushing out as an over the air update to all Verizon users.
Back in October Google announced the Nexus 6, Nexus 9, and a redesigned and improved Android 5.0 Lollipop software update. After the announcement HTC promised many key devices would see updates within 90 days, which was February 3rd. That date was met for a few owners outside the US, and now one month late the Verizon HTC One M8 is finally seeing the update. Four months isn't too long, but we were hoping to see it arrive faster.
Read: Android 5.0 vs Android 4.4 KitKat: What's New in Lollipop
The HTC One M8 Android 5.0 Lollipop update first arrived for the Google Play Edition last year, and then rolled out to a few small select markets, as well as for unlocked international models and the developer HTC One M8 here in the US. Today though, the HTC One M8 Android 5.0 Lollipop update is finally headed to Verizon Wireless.
With Android 5.0 Lollipop owners can will be able to enjoy many changes and improvements. From a redesigned lockscreen, improved notifications and controls, a new notification pull-down bar, improved multi-tasking and more. This is all on top of security enhancements, new animations and effects, and other changes to the general look and feel of Android. Of course this is all covered by the HTC Sense UI interface, which is HTC Sense 6, and the new HTC Sense 7 features from the One M9 should come to the HTC One M8 later this Spring.
As you can see from the image above, Verizon is outlining a few of the changes for those ready to upgrade, and have confirmed that it is now rolling out as we speak. Users can look forward to an over the air update to arrive today, or over the course of the weekend. Updates are usually staggered and slowly rollout over a 5-7 day period, so if you don't get it right away, don't worry as it should arrive soon enough.
To check for the update manually head into settings > Phone Update > Check for updates to see if it's ready now, or just wait for the over the air notification to arrive. It's a big update, and might take 5-10 minutes to complete. So far we're hearing mostly positive responses to the HTC One M8 Android 5.0 update, but some owners are experiencing problems. Drop us a comment below after the update and let us now how it's working out for you.

This article may contain affiliate links. Click here for more details.