HTC One M8 Android 6.0 Update Details Arrive
Those with the aging HTC One M8 from US carriers have been patiently awaiting the update to Android 6.0 Marshmallow, after seeing it arrive for countless other variants. This week, it's finally here for those on Verizon Wireless, and it's headed to T-Mobile owners as well.
In December HTC delivered on its promise to release Android 6.0 Marshmallow to the HTC One M9 before the end of the year, but that was only for a very select few users with the unlocked model. Then, in January they announced Android 6.0 Marshmallow is headed to both the HTC One M8 and HTC One M9. Sadly, that was for Canadian carriers, and only the Sprint HTC One M8.
Read: HTC One Android 6.0 Release Date Breakdown
Initially HTC was aiming for late December or very early in January for both the HTC One M9 and the older M8, but things aren't arriving as fast as they hoped. However, HTC's own Mo Versi has announced multiple details on Twitter that users need to know about.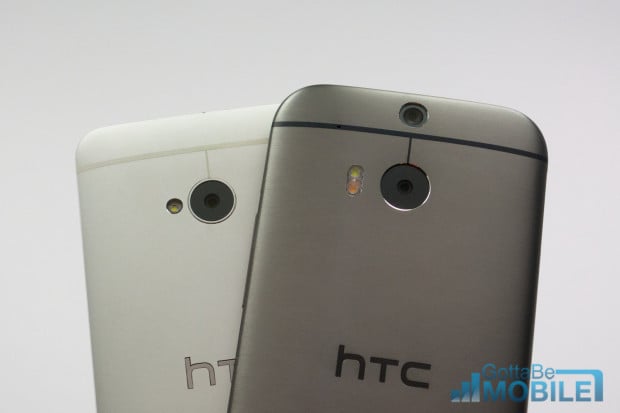 Before January came to a close the HTC One M9 and One M8 international, unlocked, and Google Play Editions had Android 6.0 Marshmallow. The newer HTC One A9 even has Android 6.0.1 already, and has received monthly security patches as well.
That said, what about the HTC One M8 that was released in 2014? We have good news for those owners as well. Mo Versi, a senior VP and product manager at HTC has shared timelines and release dates (or estimates) for multiple versions of the HTC One M8 in the United States. Here's what we know.
Update: Following Sprint in January, then Verizon over the weekend, the T-Mobile HTC One M8 is receiving Android 6.0 Marshmallow as of today, March 8th. It was announced late last night.
According to Mo, the Sprint HTC One M8 will get approval soon, and should start rolling out Android 6.0 Marshmallow as of tomorrow night. January 23rd. This includes the Harmon Kardon edition as well, which is good news for the select few that purchased that model.
@cameron29016996 We're in the lab. should be soon – our target is 1/25.

— Mo Versi (@moversi) January 15, 2016
The January promise for the T-Mobile M8 never happened, and it didn't arrive in February either. It took until March 7th to finally arrive, and owners can start checking for updates in March. The same can be said about Verizon, which received it over the weekend.
At this point nearly all HTC One M9 units have received the update, and now HTC is busy working on the older M8 for all US carriers, while also preparing to announce the new HTC 10 sometime in March.
Read: Android 6.0 vs Android 5.1 Lollipop: What's New in Marshmallow
Above goes over most of the changes coming in Android 6.0 Marshmallow, and HTC will likely have plenty of their own bug fixes and performance enhancements as well. Especially to HTC Sense. The changelog from HTC specifically mentions improved permission controls for better security, Google Now on Tap, Android Doze for better battery life, latest security patches and much more.
Android 6.0 Marshmallow doesn't offer too many visual changes, but there are plenty of new additions to Android. From faster performance, better battery life, tighter security, better volume controls and more. It's a big update that all owners should accept once it arrives. Thoe with the HTC One M8 on Sprint should see it first, potentially tomorrow night. Wait for the over the air notification, or head into settings > about phone > check for updates and manually pull the update and install it.
We'd recommend using a WiFi connection and having nearly 50% or more battery remaining. Also, check out these helpful tips to backup your smartphone before the update in case anything goes wrong and a factory data reset is required.
Stay tuned for more details, as HTC should begin pushing multiple Android 6.0 updates to the M8 in the United States and elsewhere.