HTC One (M8): Everything You Need to Know
The "All New HTC One" has been one of the most interesting devices as of late, not to mention has leaked more times than we can count. With the Galaxy S5 officially here, all attention is turning to HTC and the new HTC One, codenamed the HTC M8.
With the company officially eying a late March announcement, the successor to the 2013 model is quickly approaching, and it will immediately have some stiff competition from Samsung. One which is set for an April 11th launch of the new Galaxy S5. Here we'll run down all the latest details, specs, leaks, carrier details, and everything else you need to know about the all new HTC One.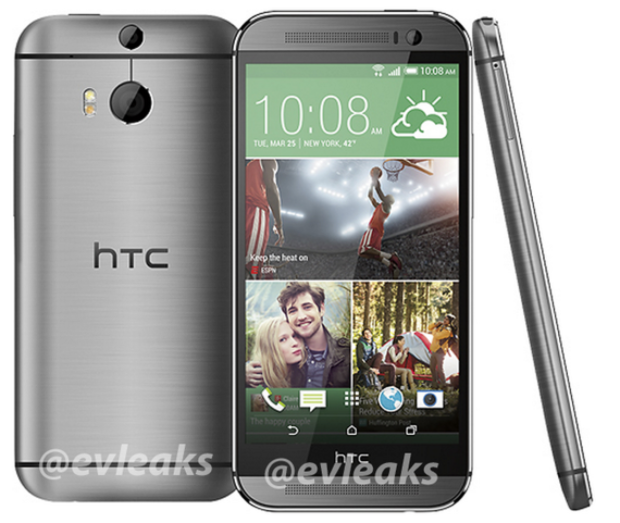 After months and months of rumors, leaks and speculation, it's now looking like the HTC One launch is extremely close as rumors insist on a launch sometime in April. We've heard a few different reports, but if HTC wants to keep up with the competition a release before the end of April is probably a good idea.
Below we'll rundown what potential buyers can expect from the hardware, software, carrier availability, colors and more. Well, using the details that have been made available thus far.
Hardware & Design
At this point we all know exactly what the new HTC One will look like. And even some newer hardware leaks show a ring around the camera setup on back, and a matte gray finish. The new HTC One will be for the most part unchanged from last year, which is a good thing considering it won tons of design awards, and will have the same aluminum unibody frame.
HTC looks to build on the success from last year, while capitalize on Samsung's continued use of cheap plastics, by releasing an even better, more durable HTC One this year. The device will be slightly longer due to a bigger 5-inch 1920 x 1080p HD display, and actually come in a bit thinner even though it'll have more power under the hood and a bigger battery.
While the image at the top of the page is a leaked press render, it likely represents nearly exactly what will be announced next month. Similar to the prototype above. We're hearing gold, silver, and gray color options will be available, and possibly others at a later date.
Read: HTC M8 Release & Rumor Roundup
To round out the specs we have a 5-inch 1080p HD display. A quad-core Snapdragon 801 processor at 2.5 GHz with 2GB of RAM, a 4 megapixel front and 4 Ultrapixel rear camera, along with an additional camera sensor on back for enhanced photos and post-processing. Android 4.4.2 KitKat and a newly redesigned Sense UI 6.0 software, and reportedly a 2,950 mAh battery under the hood. It all sounds good so far, we just need to see it officially announced and hit the streets. Rather than from various rumor mills.
We know the design will still be excellent, HTC will finally be adding a micro-SD card option back for additional storage, and those impressive front-facing speakers will be getting even better. Why no main competitors have adopted the front speaker design is beyond us. But either way HTC's will still probably be better. They aim to have even better speakers in the new phone.
https://www.youtube.com/watch?v=D0brzd7BfM4
It appears that HTC will toss out the fingerprint scanner feature, as most current reports suggest that feature will not be present on the new HTC One.
Release Date
At this point the release date is largely up in the air. Previous reports and rumors had a late February announcement with the release date being sometime in March. This was due to leaks from HTC court documents, and a few rumors. However, with February over and HTC already confirming the 25th of March will be the announcement date, the actual release and street date could be 4-5 weeks away.
The best is about to get better pic.twitter.com/k4ia0Kc5e2

— HTC UK (@HTC_UK) February 18, 2014
With Samsung's Galaxy S5 already announced, and a soft launch date globally set for April 11th, HTC needs to hit the ground running with the new HTC One. Previous product launches took upwards of 4-6 weeks from announcement to release, or longer, like the original One, but hopefully things change this time around.
Read: 5 Ways the New HTC One Could Beat the Galaxy S5
If HTC wants to compete with Samsung, and not lose sales due to the device not being available, they'll need to launch inside of April across at least one or two US carriers. The original arrived first on AT&T, in April, and if they follow that approach we can expect to see the same thing in 2014.
Verizon was the last US carrier to release the One, and it came over a month after all others had arrived. Something that had many customers upset. While surely they had reasons, in 2014 we could see a quicker approach from all US carriers. We've been told the new HTC One will hit AT&T and T-Mobile, and then be followed by Sprint and Verizon shortly after. We'll have to wait and see, but that's the word on the street.
Software
A big part of the new smartphone will be the latest software, HTC's overlay called HTC Sense UI 6, and software updates in the future. The old One was quick to receive Android 4.4 KitKat, and it seems as if the company is finally ready to be first to software updates as Google releases them.
That being said, the new HTC One will have the absolute latest Android 4.4.2 KitKat and Sense UI 6. One major change for HTC will be getting rid of hardware buttons, and adding on-screen keys. This kept the overall device size roughly the same, while increasing the screen to 5-inches. However, the bezel is still large, and there's a big black bar under the display only housing an HTC logo.

We've heard a fingerprint scanner could be hidden in the HTC logo, but there's no solid reports to confirm or even remotely entertain the idea, so for now we'll take that with a grain of salt. The photo above does show the on-screen keys turning when the device is in landscape vs portrait mode, and Android 4.4's immersive mode will allow them to hide for a fullscreen 5-inch experience for games or videos.
Price
The new HTC One will follow usual pricing guidelines for new smartphones. Meaning we'll likely see a $199 price with a new 2-year contract from the carriers who offer contracts. Of course Verizon Edge, and things like T-Mobile's uncarrier plans will have users paying a $50 or so down-payment, and making monthly payments on top of a cell phone bill.
With better hardware, three cameras, and a bigger battery the new HTC One will probably cost $499 or $549 outright, which will lead many consumers to buying it with a new 2-year contract to get a lower price.
Competition
It goes without saying that the HTC One will have its hands full with the Galaxy S5. Even if the design is better, speakers are louder, and camera is better, Samsung has a tight grip on the mobile market. However, we'll also have to take into consideration the upcoming LG G3, Moto X2, and even the iPhone 6.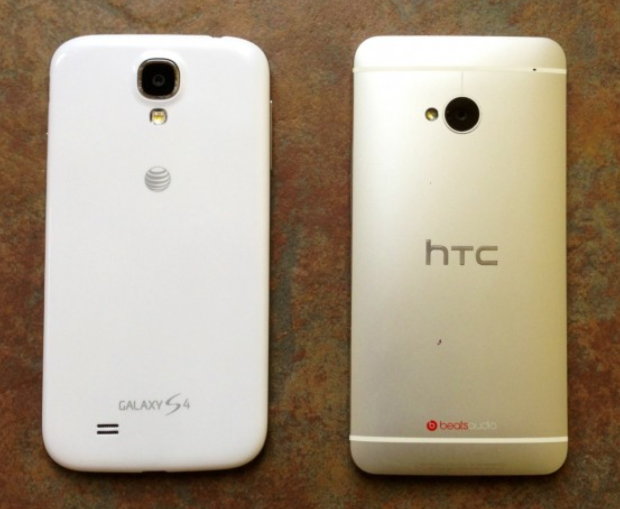 The HTC One should be another successful device and one of the best smartphones of 2014, but we'll have to reserve judgement until everything is official come March 25th. We'll be live in New York City with plenty of details and hands-on video as HTC unveils its latest and greatest.

As an Amazon Associate I earn from qualifying purchases.