HTC One M8 for Windows Could Come to T-Mobile & Sprint Too
It's only been a week since HTC teamed up with Microsoft and Verizon for the launch the HTC One M8 for Windows, but the phone is already starting to garner some attention. Now, new rumors peg the device for an eventual launch on T-Mobile and Sprint too.
Citing a sources within T-Mobile, Upleaks is reporting that the carrier has plans to launch a version of the HTC One M8 for Windows on its network at some point too. Meanwhile, TK Tech News is confirming that report and adding that Sprint has plans to offer the phone too.
These rumors come exactly a week after HTC first announced the HTC One M8 for Windows, a customized version of the flagship that it launched carrying Google's Android operating system earlier this year. When HTC announced the phone it originally made it very clear that it'd partnered with Verizon for the release. With both companies on stage at the launch event many assumed that the HTC One M8 for Windows would be an exclusive, a device that's only available in the United States to users of Verizon's network.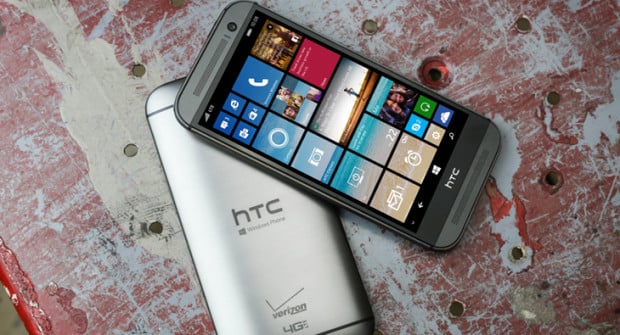 With AT&T confirming it has plans to introduce the device and rumors of an imminent launch on Sprint and T-Mobile, it's becoming very clear that the HTC One M8 for Windows is actually a timed-exclusive. That means that users who hold off on purchasing the device long enough will be able to get it on their carrier of choice instead of switching to Verizon just to get it.
If T-Mobile and Sprint also launch the HTC One M8 for Windows the device will become the first Windows Phone to be available on all-four carriers at the same time. Being available on every carrier is very important to the HTC One M8 for Windows' success as an alternative to the Galaxy S5 and iPhone 6. Many have argued that both of those devices owe their success to being widely available and broadly marketed.
The HTC One M8 for Window's reputation as an Android flagship running Windows Phone certainly doesn't seem to have put a damper on excitement for the device. In its review ArsTechnica highlights the advantages of running Windows Phone on hardware originally made to support Android. Mainly, it points out that the HTC One M8 for Windows is a bit easier to use and has longer battery life than its Android counterpart. That's despite the two having the same design.
The HTC One M8 for Windows includes a very speedy quad-core processor, 5-inch high-definition display, 2GB of RAM and 16GB of storage. Users can add more to hold the pictures that it's 5 megapixel rear-facing camera captures with a built-in SD card slot. A front-facing camera for video chatting and an extra rear-facing camera used for measuring depth in photos completes the experience.
With the HTC One M8 for Windows, HTC worked hard to ensure that users get the same software that users who own its Android counterpart get. A new TV app allows users to change channels or adjust the volume on their television without picking up a single remote. A customized camera app that lets users capture photos using that second depth-sensing rear-facing camera is also included on the phone. Even Blinkfeed, HTC's social media aggregator and news reader app, is available on the HTC One M8 for Windows. Each of these apps make their debut on Windows Phone with the HTC One M8 since the last time HTC launched a flagship Windows Phone was the Windows Phone 8X by HTC in 2012.
The HTC One M8 for Windows is available on Verizon for $99 in stores and online. AT&T has only confirmed that a HTC One M8 for Windows for its network is on the way. No price or release date have been announced.