HTC One M8 Google Play Edition Removed from Play Store
Way back in 2013 Google and Samsung shocked many Android smartphone buyers when the two partnered up and released the first Google Play Edition device. A flagship Samsung Galaxy S4 running stock Android, vs the TouchWiz interface designed by Samsung on all other versions of the device. Since we've seen others follow suite, but today the Google Play Edition era may finally be over.
Google Play edition smartphones have a lot to offer, including quick and timely updates, but it appears that the program may be dead and no new Google Play Edition smartphones will be released. After multiple rumors of a Galaxy S5 Google Play Edition emerged, the device was never released, and after Google removed the Galaxy S4 GPe earlier this month, today the last Google Play Edition smartphone has been removed from the Google Play Store.
This morning Google took down the last remaining option, the HTC One M8 Google Play Edition smartphone. It was the only one left and now there's nothing but the Nexus 5 and Nexus 6. Is this the end of Google Edition devices?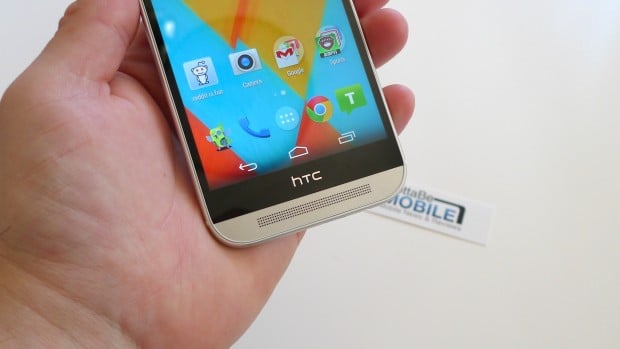 Over the past few years we've seen many flagship phones released as stock Google Play Edition devices. Everyone from Samsung, HTC, LG, Sony, and even Motorola. Sadly though, in 2014 only the HTC One M8 was released as a GPe device, no other manufacturers released one, even though multiple rumors suggested a Galaxy S5 variant was coming. And even a few reports of the Moto G or new Moto X coming in the same fashion.
Over the past year we've seen a lot of different smartphones and even an LG G Pad 8.3 Google Play Edition come and go from the Google Play Store, but today the last one was finally pulled. Last year rumors suggested the program was going to fade away as Google prepared a new Android Silver program with carriers, but that too, appears to be dead in the water.
For many Android enthusiasts or stock Android users getting the latest device with stock Android with a promise of quick and timely updates was lucrative. This is why the Galaxy S4, HTC One, HTC One M8 and others all came in a Google Play Edition option. However, they apparently didn't sell to well, because none are available as of today.
Read: HTC One M8 Google Play Edition Hands-on
With the departure of the last Google Play Edition device, the HTC One M8, there is a big chance we'll never see another arrive. The Galaxy S5 didn't get the treatment, nor did the LG G3, new Moto X, or anything else for that matter.
It was a nice idea in theory but when I think back I've never actually seen one in person, except for my own personal Galaxy S4 Google Play Edition smartphone. They got updates fast, ran stock Android, and had plenty to offer, but the program maybe didn't get enough interest.
It's hard to tell what's going on at Google, or what they have planned, but with no GPe devices being sold today it look as if the only stock options moving forward will be Nexus devices like the new Nexus 6 or Nexus 9 tablet.
This all being said, HTC is working hard on an all-new HTC One M9, and once it's announced on March 1st we could see it return to the Google Play Store, but we'd advise buyers from getting their hopes up. There's been no comment from Google so far, but we'll report back once more information arrives regarding the Google Play Edition situation.

As an Amazon Associate I earn from qualifying purchases.