HTC One M8 Lollipop Update Problems & Fixes
The HTC One M8 Android 5.0 Lollipop update is finally here and delivering tons of new features and changes to HTC's flagship smartphone, but the Lollipop update is also causing problems for many. Since February many owners have received the latest software, AT&T pushed it out last week, and below we'll go over some of the problems and potential fixes.
HTC's One M8 Android 5.0 Lollipop update first arrived for the Google Play Edition last year, and then rolled out to a few small select markets, as well as for unlocked international models and the developer HTC One M8 here in the US. However, while most are enjoying the update, there are a few problems that appear to be causing problems and frustrating some owners.
Read: HTC One M8 Android 5.0 Lollipop Update: What U.S. Owners Can Expect
The Android 5.0 Lollipop update for the HTC One M8 is the first major update since the phone was released last year with Android 4.4 KitKat, and is delivering tons of new features and changes. And while it delivers a bold new look, fresh neat animations, and improved performance, some users are experiencing lots of problems on their M8 after the Android 5.0 Lollipop update.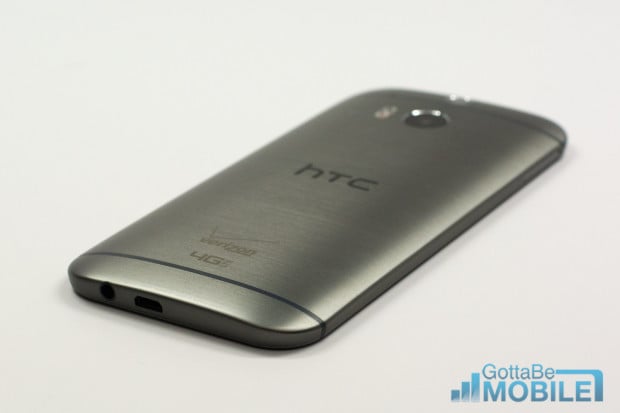 Not listed in the long HTC One M8 update change logs are the numerous HTC One M8 Lollipop problems that are plaguing some owners of the device. Over the past few months, and now after the update's arrival in the United States, we've seen numerous complaints about the HTC One M8 Android 5.0 update, and more are surfacing now that the rollout has almost completed in the United States.
Read: Android 5.0 vs Android 4.4 KitKat: What's New in Lollipop
With Android 5.0 Lollipop on the HTC One M8 users will notice a few changes immediately. The lockscreen has been completely tweaked and redesigned, as have the notifications in the pulldown drawer. These are better than ever and expandable, but a few have commented on them constantly freezing, not unlocking correctly to each app, and more. This is minor, and possibly something that can be fixed with Android 5.0.2 or Android 5.1 Lollipop and Sense UI 7.0 from the HTC One M9.
HTC One M8 Android 5.0 Problems
We first started hearing complaints from users outside the US who were first to receive the update, as well as some users in Canada that got the update in late January and February. Numerous threads over at Reddit and other forums have mentioned problems, lack of features, and more after the Android 5.0 Lollipop update for the One M8, and these problems are frustrating many owners.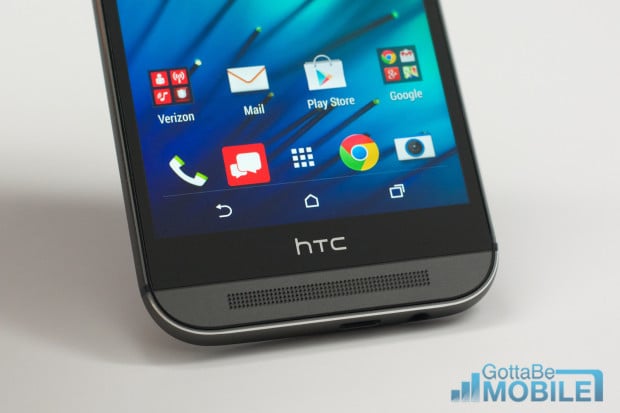 Most owners are reporting positive changes and smooth performance, not to mention slightly better battery life. They're also enjoying the new lockscreen controls and redesigned notification pulldown bar. At the same time, users are claiming the keyboard has serious lag and often it doesn't type what they write until they close the app or keyboard and try again. Apps have been crashing (a known Lollipop bug) as well as general stutters while using the device.
We're also hearing battery life took a huge dip, but the update was supposed to increase battery life, not make it worse. Basically just general instability throughout the UI and with apps. Another change is Chrome web browser tabs are now individual "apps" in the recent apps menu, not one, which some don't like. This can actually be changed in settings, but to each his own. In the recent apps menu hit the three dots for menu, and in settings change the recent apps or multi-tasking window back to the old mode.
Users can also disable the lockscreen notifications in settings if they'd like, by heading into settings and managing your security and what shows up on the lockscreen. With Android 5.0 Lollipop these new lockscreen notifications are extremely helpful, but some want them gone, or not showing all the details. This is a privacy issue. It's also worth noting you can keep them, while opting for it not to show the content until the device is actually unlocked, for privacy reasons.
It's no secret that Android 5.0 Lollipop has a few problems that Google has been working hard to address. They recently released an Android 5.1 Lollipop update, and we're even seeing signs of Android 5.1.1 as well. These could all address some of the battery drain and app crashing, but for now users are stuck waiting for those to arrive. Android 5.0 has a memory leak issue that is causing apps to crash, freeze, start to slow or lag and more. This was thought to be fixed in 5.1 which isn't on the One M8 yet, but we're hearing will be solved in Android 5.1.1 Lollipop whenever that arrives. That could all arrive with the incoming HTC Sense 7 update for the One M8.
Updates Not Completing, or Starting on Their Own
While many on AT&T got the update but didn't want it, on T-Mobile some users are getting a small update followed by a bigger Lollipop update, but some are reporting that is isn't arriving or won't finish installing. Many decided to hold off after hearing about issues, only to see the phone updated on it's own rather than letting the user accept or deny the update.
There's no way around it updating on its own, but if it's not completing you can try rebooting and downloading it again, or doing a factory reset. That will wipe all user data, but we'll explain more on that below.
Battery Life
While some are reporting excellent smooth performance and better battery life, as Lollipop should be more efficient and make the phone run better, others are claiming the battery just drains super quick. This can likely be caused by 3rd party apps not supporting Android 5.0 Lollipop. Head into settings > battery, and see if any particular apps are draining your battery faster than normal.
Another thing that will almost certainly fix the battery life issues is clearing the data and cache of the device. Updates are big, have a lot of files, and fragment software similar to Windows computers. Clearing the cache can help, and your best bet is actually a factory data reset.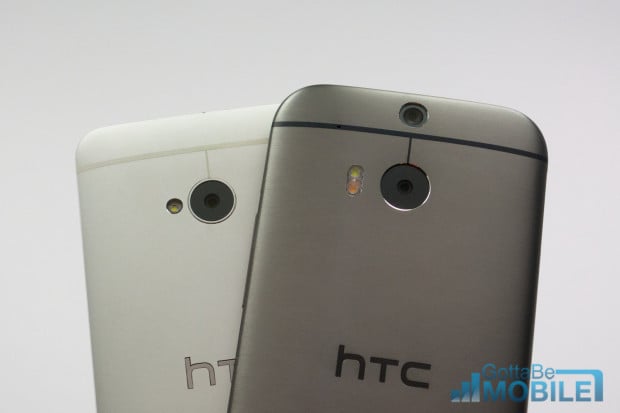 Turn off the phone, then while holding down the volume down button tap and release power. Continue holding volume down until you see the Android guy at the bottom of the screen. When it boots into Fastboot, use volume down to navigate to Recovery, then tap power to select Recovery. You'll now see a red triangle, push volume up and power at the same time, and release. You'll now be in recovery. Tap volume down three times to navigate to cache, and wipe it. Make sure you wipe cache partition, and not a factory reset as that will erase everything. Then just reboot. Be careful, as you can do a lot of hard in this area of the phone.
Beginners can do something similar by downloading an app called Clean Master. This will clear all update and random files that are not only taking up space, but fragmenting your device storage and slowing down performance.
Change Your Keyboard
For whatever reason we're getting a lot of complaints about the keyboard being lappy, not inputting taps, and just being a bit off. Try heading into the Google Play Store and trying one of the many different third party keyboards for a better experience. I use Google Keyboard myself, with the old Holo White theme, but Swype and SwiftKey are two great alternatives.
WiFi Problems
A smaller problem we're still hearing a little bit about is WiFi issues after the update. And while this probably isn't related to the update, a few steps could potentially fix it. Try forcing the M8 to forget the WiFi network that's posing problems. Head to the desired connection in Settings and long press then select the Forget Network option. Once that's done, users will then need to reconnect to the Wi-Fi network with the password. This could re-initiate the connection and fix WiFi drops and issues.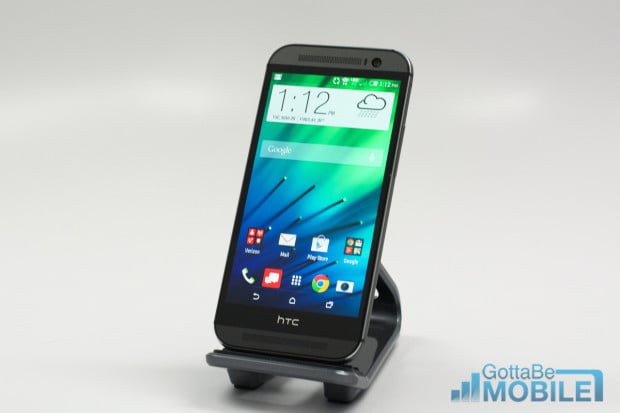 Reboot Your Phone
If you're getting random app force-closes, lag, problems with text messages coming or going, or just some general issues you'll be surprised to see how many of these small little things get fixed by a full reboot of your phone. Not just the reboot option when you hold power, but actually turning it off, waiting a few minutes and turning it back on. This typically fixes most small bugs when family members ask me questions, so give that a try too. The update can take a minute to get settled in and apps optimized, so if battery or performance is bad the first day, give it a few days before you try anything major like our last step below.
Factory Data Reset
Doing a factory data reset is your last resort, but to be honest, probably your best option too. I always do factory resets on all my devices after updates, to start with a fresh clean slate. This will erase all user data, apps, pictures and more, so be sure to backup all your data.
With Android 5.0 Lollipop Google has a new feature called Tap n Go restore which will actually restore all your apps, data, WiFi connections and more within minutes. It's extremely easy to do, and makes wiping your phone and setting everything up again easier than ever before. So try a factory data reset, which will likely solve almost all the problems on the HTC One M8 since the 5.0 update.
Read: How to Reset Your Android Smartphone or Tablet
Users can follow the guide above for the best information. That said, on the HTC One M8 head into settings and scroll down to Backup & reset and select this. It will remind you to have all the backup sync options checked, and it's a good idea to check and let most of those sync first. At the very bottom is the factory data reset. Tap this, follow the instructions and do a factory data reset. If you have the option, don't wipe the micro-SD card, as that likely isn't a part of your problems.
All said and done some problems are likely caused by apps, others could be due to issues with Android 5.0.2 Lollipop. Google's already released Android 5.1 with fixes, and 5.1.1 Lollipop could be coming soon. And while this is good news for M8 owners, carriers likely won't get those pushed to owners for at least another month or two. Drop us a comment below with any questions, concerns, fixes, or feedback.

As an Amazon Associate I earn from qualifying purchases.