HTC One M8 Prime Details Emerge in Huge Leak
Earlier this year the HTC One M8 was officially announced and released on the same day. Offering a stunning 5-inch 1080p display and a beautiful unibody aluminum design in a sleek package. The smartphone received a lot of attention, but new details are suggesting HTC has something even better is coming later this year.
Lately all the attention has been on the upcoming iPhone 6 or LG G3, but a brand new device from HTC has been making the rounds in the rumor mills and we just received a truckload of details. It's being called the HTC One M8 Prime, which is similar to the Galaxy S5 Prime we're hearing will be announced later this summer.
Read: 15 Best HTC One M8 Cases
Last week some rumors suggested the upcoming HTC One M8 Prime will be taking aim at the Galaxy Note 4 or LG G3, but today courtesy of @evleaks we now know even more about the unannounced and mystery handset. HTC is aiming high with the Prime, and below is what we know so far.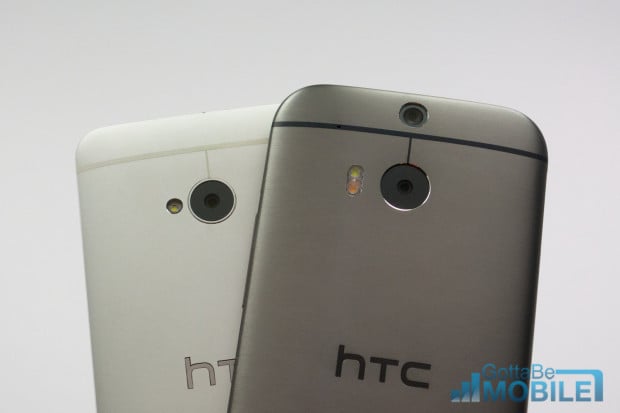 While we haven't heard as many details or rumors about the HTC One M8 Prime as we have the Samsung Galaxy S5 Prime, it's pretty clear they both exist and are potentially coming later this summer or shortly thereafter.
The HTC One M8 was released in March and has been rather popular, competing with the Galaxy S5, and looking to be one of the better smartphones of 2014. That being said, having it arrive so early the device is missing out on key technology breakthroughs and new features we'll be seeing in the LG G3, and the upcoming Galaxy Note 4 later this year.
As a result, it appears that HTC will be releasing an improved model under the "Prime" branding (unless that's just a codename) with vastly improved specs and features across the board to compete with anything else released this summer or later in the year. We've heard a few different rumors, but today's info from evleaks confirms most of the earlier reports, as well as shares new details.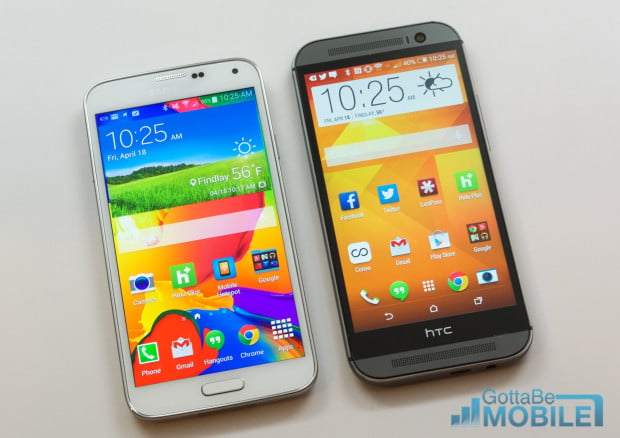 According to multiple tweets on Twitter aimed at one of HTC's own employees, @evleaks revealed some key details about the upcoming device after his accuracy was called into question. Mr. evleaks has been extremely accurate over the past year, so while we can't be sure, most of the details below should give prospective buyers a good idea of what to expect from the HTC One M8 Prime.
The reports suggest a 2560 x 1440 Quad HD display coming in at 5.5-inches, which is the same size as the LG G3, but instead of a large and heavy design the M8 Prime will be something completely new and different. The past two years and major releases HTC has delivered a phone with an impressive aluminum unibody design. It's what made the HTC One an Editors' Choice device from us, and made the new HTC One M8 instantly popular.
However, the new HTC One M8 Prime we're hearing about today will take things even further. Reportedly the smartphone will have a new aluminum-silicon design. Also known as a Ceramic metal combined material. This will ensure a durable aluminum unibody frame, but one that's lightweight and handles thermals better, not to mention should look rather exotic. It's all rather technical, but this essentially means HTC will continue to push the boundaries for materials used on a smartphone.
Read: HTC One M8 Variant Leaks in New Photo
The HTC One M8 Prime is rumored to have a 5.5-inch Quad HD display, a brand new Snapdragon 805 quad-core processor running at 2.5 GHz with 3GB of RAM, and the newly designed materials for the device will wrap around an 18 megapixel camera. The leak suggests a single 18 megapixel camera will be on board, rather than the UltraPixel or Duo Camera system found on the current HTC One M8 Prime and last year's HTC One.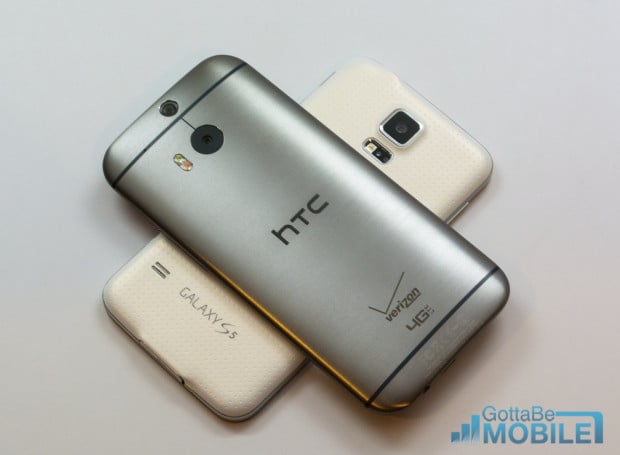 The exotic material being talked about for the device should represent something we've never seen on a smartphone, and will reportedly take the smartphone market by storm. While Samsung's still being criticized for using plastic on all its devices, and the Galaxy S5 Prime could finally use aluminum, HTC is already looking at the next best thing.
For now that's all we know about the HTC One M8 Prime, which is still largely a mystery device, but surely more and more details will be surfacing over the coming weeks and months. Rumors have the Galaxy S5 Prime coming before the end of the summer, and the LG G3 will be officially announced at the end of the month. Meaning HTC needs to release this device sooner than later if it wants to compete with the others as 2014 progresses.
If the HTC One M8 Prime can arrive with everything mentioned above and offer a unique and exotic material never used before on a smartphone, and still deliver top-tier specs and an 18 megapixel camera, they could have something consumers will really be interested in. We'll update the moment we know more.

As an Amazon Associate I earn from qualifying purchases.