HTC One M8 Prime Leak Reveals All
With the new HTC One M8 available throughout the United States and around the globe, leaksters have moved on to the next big thing, and that is another device from HTC. After hearing a few rumors of an HTC One M8 "Prime" over the past few weeks yesterday we received tons of details.
Early yesterday a small image leaked revealing the back of the rumored HTC One M8 Prime in all its glory. Showing a slightly different build material and a massive camera sensor on the rear of the phone. However, @evleaks wasn't done, because later he posted a full 360 degrees render revealing the entire device.
Read: HTC One M8 Prime Details Emerge in Huge Leak
The famed and popular leakster @evleaks has been revealing details about the upcoming smartphone all week long, after being tweeted at by a few HTC employees online, and things have since spiraled out of control. While prospective buyers will love the early details, surely a few inside of HTC Corporation aren't too happy.
For those that look to pass on the Samsung Galaxy S5 or new HTC One M8, read on for more details on the even more impressive sounding HTC One M8 Prime, as well as a few new details that were revealed today.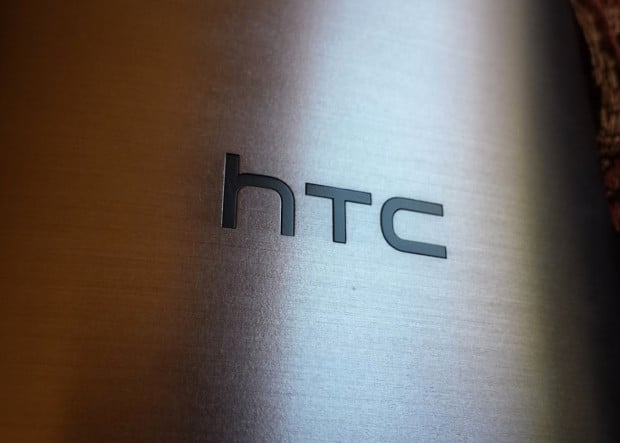 The rumored HTC One M8 Prime is pretty much confirmed at this point, not to mention @evleaks is usually deadly accurate with his reporting. While all the information has yet to fully arrive, we've gathered enough details to have a pretty good idea of what to expect later this year.
With the LG G3 coming out before the end of June with top-tier specs that top both the Samsung Galaxy S5 and the HTC One M8 that were released earlier this year. We're now hearing rumors that both companies have new smartphones set to debut late this summer in an attempt to better compete with LG, and the iPhone 6.
What to Expect
This HTC One M8 Prime is still largely a mystery, although the important key details are slowly starting to come together. Earlier this week reports reportedly confirmed the specs, and now below is a full 360 degrees render showing what the final device could look like. It's worth mentioning that this is possibly an early prototype, and the large bulge for the camera could be completely gone and flush come release date.
According to leaks the M8 Prime will sport an improved and large 5.5-inch 2560 x 1440 Quad-HD display, just like the rumored device from Samsung, and the LG G3 that's being announced next week. HTC will add the 5.5-inch Quad HD display to a device with a brand new build material we've never seen on a smartphone. The Prime will reportedly by a combination of aluminum and liquid silicon. Offering a durable, elegant, yet lighter and better overall product.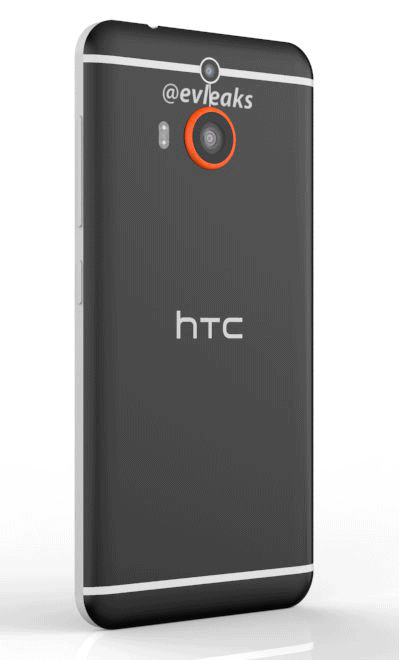 To round out the device we're hearing the HTC One M8 Prime will be fully water and dust resistant, be powered by Android 4.4.2 KitKat, and today leaks suggest it will be the first device to run the new HTC Sense 6.5 software interface. This will all be powered by the newest and fastest Snapdragon 805 quad-core processor with 3GB of RAM, and an 18 megapixel camera. The original only has a 4 Ultrapixel camera and the second Duo Sensor, but the M8 Prime will reportedly have an 18 megapixel camera.
Lastly we're hearing that along with a stunning design, improved camera, new build materials and more, there will also be new tech inside for CAT 6 radios offering some of the fastest 4G LTE and WiFi speeds on a mobile device. However, we'll need to learn more before commenting on that rumor.
Read: HTC One M8 vs LG G3: What We Know So Far
The render above does show a similar overall design approach, but you can clearly see the new aluminum and silicon materials in the photo. The front-facing speakers appear to have a slight redesign, and there's still quite a bit of bezel on the top and bottom of the screen.
Again, this is only a render and possibly could be a very early look at the unreleased and unconfirmed smartphone. That being said, an HTC One M8 Prime is poised for a release, and should be coming sometime this summer. We'll report back once we learn more details.

As an Amazon Associate I earn from qualifying purchases.