HTC One (M8) Slated to Arrive in Four Color Variants
The successor to last year's popular HTC One has been in the news more and more lately, with details and rumors appearing by the week. The latest news though, isn't about the software or internals, but the color choices users may have.
The HTC One launched in silver with some regions having a black option, and then months and months later HTC delivered a red option followed by a Best Buy exclusive blue. With the all-new HTC One (M8) in 2014 though, we're hearing HTC could have something better planned. At least according to a few reports on Twitter.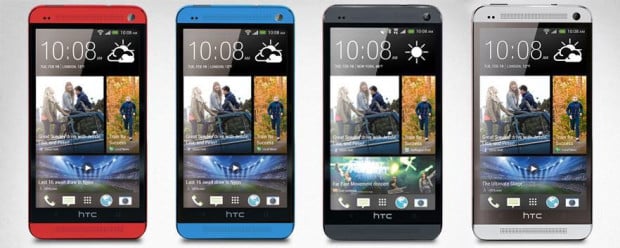 Instead of launching the device in a simple flavor and later burning early adopters by releasing other color variants, HTC could take a similar approach as Apple and Motorola by having multiple colors on launch day. This would let customers choose between silver, black, red, blue, and maybe even gold from day one.
These were all the colors eventually used on the HTC One last year, and most likely HTC is well prepared to deliver the new One with those out of the gate. Not to mention the design has barely changed, aside from a bigger 5-inch display and a second hole on back for a dual camera or fingerprint sensor, this would be relatively easy for HTC to accomplish on launch day.
Read: HTC M8 Leaks Confirm a Major Change for HTC
While these details can't be confirmed, it's pretty likely HTC will offer at least these four colors and possibly even Gold. Considering that's been a hot seller for many as of late.
Most reports suggest a new and bigger 5-inch 1080p HD display, Android 4.4 KitKat and a brand new improved HTC Sense UI 6.0 on board, finally the return of a micro-SD slot to expand storage, and a first for HTC with on-screen navigation buttons. It should be a premium quad-core flagship device with improvements across the board.
As a remind the new HTC One (M8, HTC One+, HTC One Two) is rumored to be announced in February with a March release date, meaning US carriers could launch the new flagship smartphone near the end of March. Just in time to compete with the Samsung Galaxy S5.

As an Amazon Associate I earn from qualifying purchases.