HTC One (M8) Specs Surface as Rumors Continue
A few weeks ago the rumor mills started churning regarding what's next for HTC. The popular yet still ailing smartphone manufacturer that released the HTC One earlier this year, followed by the One Max. Now today we're getting additional details on what HTC has planned for the HTC One Two, which many are calling the M8.
According to the usually accurate @evleaks, the HTC M8 (can we just call it the HTC Two) will come with pretty impressive overall specs that should help it battle the LG G2, Nexus 5, and anything else that arrives from Samsung and others over the next few months. With talks of a 5-inch 1080p display and quad-core processors, read on for all the details on the new HTC One successor.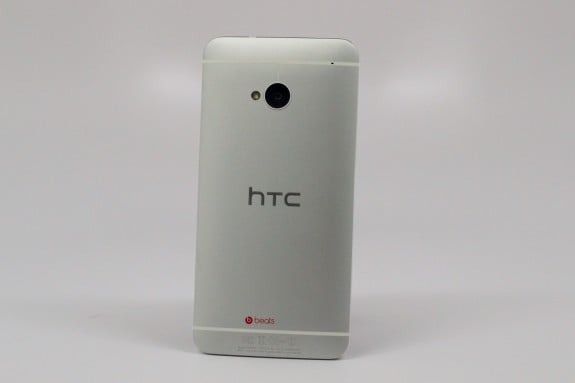 The details arriving today suggests HTC will be taking more of a small step with this upgrade, rather than something major that will compete with the Galaxy S5, the Nexus 6, and whatever else arrives from Motorola in 2014. While the specs of the new M8 are impressive, they're in line with what's available today, and will nearly be outdated by the time the device arrives sometime next year.
@evleaks sources confirm the HTC One M8 will sport a 5-inch full 1080p HD display, Qualcomm's 2.3 GHz Snapdragon 800 quad-core processor, and will be powered by Android 4.4 KitKat. Previous reports claim it will be the first device to debut with the newly redesigned HTC Sense UI 6.0 interface, as well as a fingerprint scanner much like the HTC One Max. Since those details are already "known" evleaks only stated the few mentioned above.
Read: HTC One M8 Tipped to Arrive on all US Carriers
With the LG G2, Galaxy Note 3, Nexus 5 and more all rocking 5-inch or bigger 1080p displays with the same quad-core processor, it makes this device sound pretty average. Don't get me wrong, those are top tier specs and a flagship device, but come February or March of 2014 we'll be ready for Qualcomm's next-gen 64 bit quad-core processors, NVIDIA's Tegra 4i chip, and possibly something from Intel. Having top specs from this year, in 2014, won't win any long-term battles against Samsung.
These are just early reports, but hopefully HTC has more than just a fingerprint scanner and a Snapdragon 800 up its sleeve, or the rumored Galaxy S5 may finally put HTC to rest.

As an Amazon Associate I earn from qualifying purchases.