HTC One M8 Variant Leaks in New Photo
With the HTC One M8 official and readily available, we're already starting to see rumors regarding what's next from the company. Early reports suggested multiple new phones were coming this year, and we may have our first look at one today.
Being called the HTC M8 Ace, courtesy of @evleaks, the device below is a mystery for now. Original leaks mentioned the HTC M8 Ace, HTC One M8, and the HTC One M8 Mini, so what exactly we're looking at is still unknown. This could be an even better premium model coming later this year, or a smaller mid-range option that's in the works.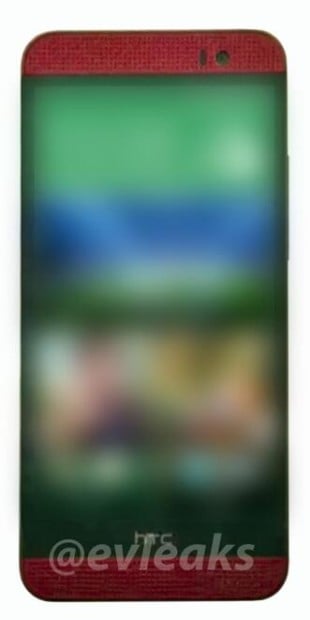 The render shown above is extremely low resolution, so doesn't help much with fine details, nor the size of the device. The pixels could just be a bad photo, but it appears as if HTC wants to offer even bigger better front facing boomsound speakers on the HTC M8 Ace, or that's just a design decision similar to the dotted texture on the new Samsung Galaxy S5.
We're clearly looking at an Android 4.4.2 KitKat device with the same Sense 6 user interface from the HTC One M8, so this will indeed be an Android smartphone with the latest software from Google and HTC.
Read: HTC One M8 vs. HTC One (2013): What You Need to Know
With reports already circulating regarding an HTC One M8 Mini coming later this year, that leaves this device to come in at a different approach. Possibly being another flagship smartphone, or even a mid-range budget offering around the 4.7-inch size of the original HTC One from 2013.
Last year the company also released a large 5.9-inch HTC One Max, which could be what we're looking at here. A large-screen smartphone to take on the Galaxy Note 4 or other devices coming later this year. We'll be on the lookout for more details.

As an Amazon Associate I earn from qualifying purchases.