HTC One M9 Android 5.1 Lollipop Update Confirmed
During the past two months many manufacturers have been busy pushing out updates to the latest Android 5.1 Lollipop update Google released back in March, and then again in April, and this week we've finally received a few details about the incoming HTC One M9 Android 5.1 Lollipop update.
In March the HTC One M9 was announced and then released in early April running Android 5.0 Lollipop, and has since received a few maintenance updates aimed at fixing features, improving the camera and more, and Android 5.1 is up next. While Samsung, Motorola and LG have been busy pushing out Android 5.1 and Android 5.1.1, we've yet to hear from HTC until today.
Read: 39 HTC One M9 Tips & Tricks
Last week the HTC One M9 Android 5.1 Lollipop update leaked to the press, and a few custom ROM's were developed and released to reflect some of the changes. However, for the millions of regular owners that are waiting for a regular update, today we have good news. Read on below for everything you need to know.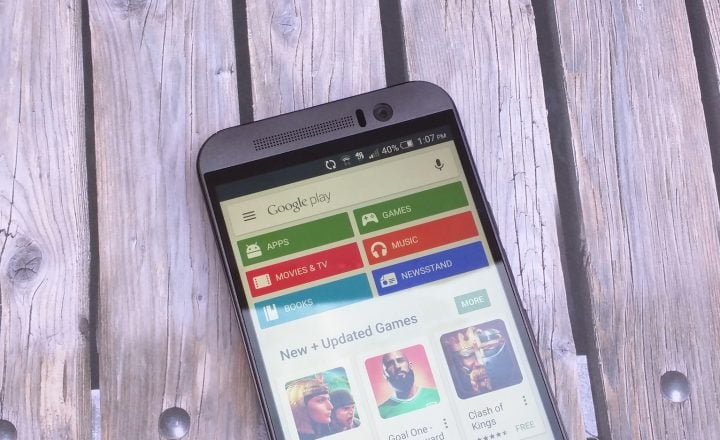 HTC has been busy pushing out Android 5.0 for the HTC One M8, and releasing a few small maintenance updates aimed at fixing problems and bugs with the HTC One M9. The initial launch didn't go as planned, the camera was riddled with issues, and more. However, most of those have been addressed, and any outstanding bugs will soon be fixed with Android 5.1 Lollipop.
This afternoon HTC head of mobile Mo Versi took to Twitter and revealed that after over a month of waiting, Android 5.1 Lollipop is finally coming to the HTC One M9. The update is set to hit Sprint first, and should begin rolling out to other carriers in the near future.
HTC One (M9) Sprint Owners! We have received technical approval on Lollipop OS 5.1 which includes camera improvements. OTA to start on 7/1!

— Mo Versi (@moversi) June 29, 2015
According to Mo Versi, the Sprint HTC One M9 will be the first device in the United States to receive an update to Android 5.1 Lollipop. Along with all the changes to Android 5.1 by Google and tweaks to the Sense UI by HTC, owners can also expect additional camera improvements.
The HTC One M9 has what was a promising 20.7 megapixel rear camera, but it's performance was poor to say the least. The LG G4 and Galaxy S6 both have 16 megapixel cameras that produce substantially better results. This is the second update from HTC hoping to fix the camera, and we're expecting this to finally make it a great experience.
The update will start rolling out for Sprint HTC One M9 owners on July 1st, and could take around a week to arrive for all users. Then we're expecting AT&T, Verizon, T-Mobile and more to follow with a similar update. This is the first announcement, but more should be coming soon.
Android 5.1 Lollipop Features
Popular HTC developer LlabTooFer shared a few details last week about the update, mentioning a few of the features owners can expect to see, but this is likely only a few of many coming with the software upgrade.
Read: Android 5.1 vs Android 5.0 Lollipop: What's New
We're expecting many of the changes Google implemented into Android 5.1 to be on board. Things like improved notifications, a more informative notification pulldown bar, better quick settings and WiFi/bluetooth controls, battery life improvements, and a fix for the dreaded memory leak problem that's been causing all Lollipop devices to have app crashes and reboots. Then of course the camera improvements mentioned specifically by Mo.
However, the latest leak suggests HTC has a few big software changes coming in the 5.1 update when it's ready. Some of those being multi-user support so owners can have more than one login and users on each device, the ability to tweak the color temperature of the phone's display, like hot or cold (similar to TVs and computer monitors) battery and stability improvements, as well as some small user interface changes.
The leak above shows Sense UI has received a few small visual upgrades, a more intuitive and user friendly set of volume controls, a revamped do-not-disturb mode for settings, and other small changes. The HTC Theme engine will also be more powerful and have more themes available for owners to choose from.
Until the HTC One M9 Android 5.1 Lollipop update actually starts rolling out, we don't know what all is new. When Sprint confirms the update they'll release a changelog with more details, and we'll update once that is made available. For now all we know is the HTC One M9 is getting Android 5.1 Lollipop in the United States starting July 1st, and more should be coming soon.
Users can wait for the update to arrive on or after July 1st, or head into settings > about phone > software and check for updates manually. If you don't get it on July 1st, don't worry, as these updates are staggered and can take upwards of 7-10 days before they arrive for all owners.

As an Amazon Associate I earn from qualifying purchases.