HTC One M9 Android 6.0 Update: 3 Things to Know
In December HTC delivered on its promise to push Android 6.0 Marshmallow to the HTC One M9 before the end of the year, but that was only for a very select few users with the unlocked model. However, Sprint saw it in February, and now we have three key details for other owners waiting for the HTC One M9 Android 6.0 Marshmallow update in the United States.
In early October Google released the Android 6.0 update, and the HTC One A9 was the first non Nexus to be released running the new software. HTC has slowly been pushing out updates here and there, but now they're finally ready to deliver it to the US on all fronts.
Read: HTC One M8 & M9 Marshmallow Updates Hit the U.S.
Over the past few weeks we've seen Android 6.0 Marshmallow updates for both the HTC One M9, and the older HTC One M8. And while not all carriers have received it, most have received one or the other, and users don't have too much longer to wait. Read on for the good news regarding Verizon, T-Mobile, and now AT&T.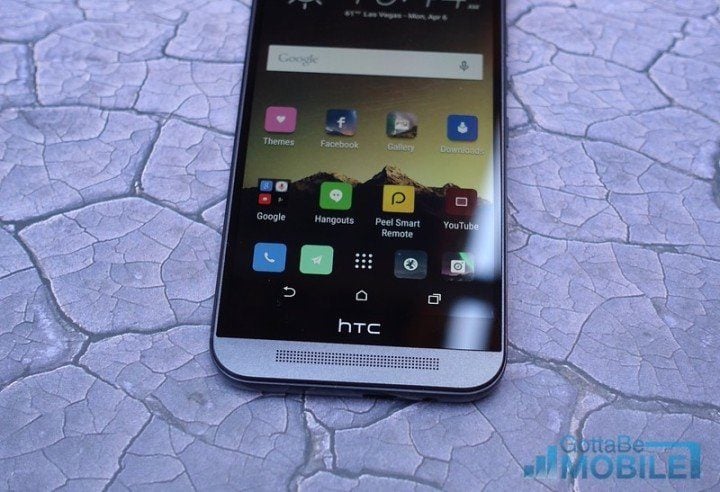 Initial reports right from HTC, and even some rumors, suggested the HTC One M9 Android 6.0 update would roll out to all users during the month of January. As we all know, that didn't end up being the case, and they still have yet to deliver it for most owners in the United States. That will change this week.
HTC One M9 Verizon and T-Mobile Updates
Over the past week or two though, a lot of information has appeared from leaks, and from HTC's own employee Mo Versi on Twitter. He confirmed two key updates on Friday, and more details should be coming soon. Below is the latest news for those patiently waiting.
Those with the Sprint HTC One M9 started getting Android 6.0 Marshmallow in February, but it took over 2 weeks to rollout to all owners.
Then as you can see above, Mo confirmed the HTC One M9 Android 6.0 Marshmallow update began for both Verizon and T-Mobile on February 16th. Sadly that's all we know right now, and there wasn't any mention of the Verizon HTC One M8, but it should be seeing it next. Sprint and select M8 owners have it already, but that's it for now.
According to Mo the updates will begin for both Verizon and T-Mobile on February 16th, but that doesn't mean all users will get it tomorrow. It could take 3-5 days, or even longer. Some may get it right away or late tonight, while others could see it appear over the weekend. This slow arrival is to ensure there are no critical problems or bugs, but considering the Sprint update went smooth these others should as well.
AT&T Update Rollout Out Now
As of right now that means all major US carriers are set to receive an update to Android 6.0 Marshmallow for the HTC One M9, except one. There has been no good mentions of the AT&T M9 update. We heard late January back in December, but that never happened. We're not sure the cause for the delay, but Mo Versi did state there was a small issue, so hopefully we learn more about that soon, and the update will begin.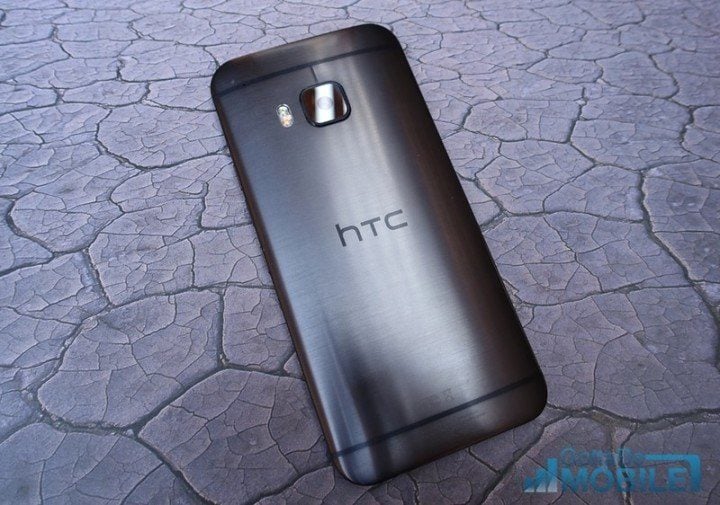 Update: Starting on May 12th, the AT&T HTC One M9 and the One M8 are both receiving Android 6.0 Marshmallow with all the latest features, bug fixes and security patches. This was confirmed by HTC's own Mo Versi. He thanked owners for their patience, and confirmed it will commence on the 12th. Many received it last night, but others can expect it to surface over the weekend.
Read: Android 6.0 vs Android 5.1 Lollipop: What's New in Marshmallow
Those with the One M9 can expect lots of small changes. From improved performance, Google Now on Tap by long pressing the home button, permission controls, better volume controls, and longer battery life with Google's new Doze feature. Not to mention Android Pay and more. It's a big update, even if the software doesn't look much different.
Android 6.0.1 Updates
It's worth noting that this appears to only be Android 6.0 Marshmallow that's arriving this week, not the latest Android 6.0.1 that Google released recently. It only has a few small changes, security tweaks and more emojis, so it isn't extremely important, but still something users need to be aware of. This release won't be the absolute latest, but is still Android 6.0 Marshmallow.
Mo ended his tweets by stating the HTC One M8 T-Mobile update is in the lab for final testing, and the HTC One M9 for AT&T is still being tested as well. Expect further information on both before the end of the week. Owners can head into settings > about phone> and check for updates starting tomorrow to try and get Android 6.0 Marshmallow right away.
The AT&T release is most likely Android 6.0.1 Marshmallow, and now users can start looking forward to Android N. Google debuted it back in March, and it will be officially confirmed next week, with a release set for early this summer. Stay tuned for more details.

As an Amazon Associate I earn from qualifying purchases.