HTC One M9 Launch Date Confirmed
The upcoming HTC One M9 release date hasn't been confirmed yet, but today the company has announced a press event in Barcelona, Spain for the annual Mobile World Congress trade show which will likely be the stage at which the new HTC One M9 smartphone is announced and revealed to the public for the first time.
The first HTC One M9 rumors started to emerge back in September with some initial concept renders, but over the past few months more and more details have surfaced giving us a good idea of what to expect from the manufacturer. HTC's One M8 was heavily rumored in early 2014 before being announced and released at the end of March, and we're expecting the same this year.
Read: HTC One M9 Rumors Heating Up
In 2014, the HTC One M8 was rumored for months and leaked countless times in the flesh before being revealed, so there was no surprises when it was released at the end of March. This year however, we're hearing the device will be more of a secret, and now we can officially confirm the HTC One M9 launch date and initial reveal.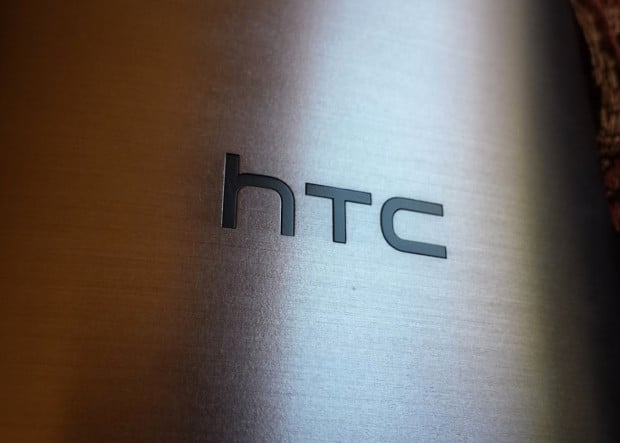 Today HTC sent out the usual "save the date" invites to select press confirming the company plans to reveal its band new flagship smartphone for 2014 on March 1st at Mobile World Congress. This is a full month earlier than the One M8 last year, so it may be a soft launch and teaser before the main reveal later, but we'll have to wait and see.
What this means is that in less than two months HTC will take the stage in Spain and formally announce, reveal, or at least tease the brand new HTC One M9 smartphone that will aim to take on Samsung's Galaxy S6, the new LG G4, and anything else that arrives throughout the year. Beating many of the competition to the punch, just like last year. Here's the invite for those curious.
The image doesn't reveal much. Simply stating that a "utopia is in progress" and invites the press to join them the "see what's next" which is key. This confirms we'll be seeing the next smartphone from HTC.
As for the latest HTC One M9 rumors, the smartphone is stacking up to be another impressive release and the third in the flagship One lineup from HTC. Keeping up with the trend of durable or aluminum materials, big beautiful displays, dual front facing speakers and improving both the front and rear camera setup. Here's a list of the latest specs, although they're only rumors for now.
HTC One M9 Specs (Rumored)
5.5-inch 2560 x 1440 Quad-HD Display
2.7 GHz Snapdragon 805 Processor (or 810 Octa-core)
3GB of RAM
32/64/128GB storage and a micro-SD slot for expansion
Android 5.0 Lollipop with HTC Sense 7
20 Megapixel rear and either 4 or 13 megapixel front camera
3,500 mAh battery
more
So far the details on the camera and processor have yet to be completely confirmed, but with an announcement coming soon more details should start surfacing at an alarming rate. We've heard a 16 megapixel rear camera will be on board, but others suggest a 20 megapixel rear camera, with either a 4 Ultrapixel or 13 megapixel lens for the front camera. Selfies have been a big focus of HTC as of late, and we expect that trend to continue with the new HTC One M9.
It's also worth noting another rumor has surfaced regarding a bigger better HTC One M9 Ace or Max, which could be debuted in the fall to take on Samsung's Galaxy Note 5 and the iPhone 6S, but that is a long ways out and the details are still rather light.
So what can buyers expect regarding an HTC One M9 release date? Last year the device was announced and released on the same day, but wasn't released in the United States for another month, arriving sometime in April. Most likely the new HTC One M9 will come to all major carriers in the United States, but not before it's released for unlocked international markets first.
We'll keep an eye out for additional details or rumors, and report back once we know more. The full unveil will be here soon enough.

As an Amazon Associate I earn from qualifying purchases.