HTC One M9 Plus Release Confirmed by Leaks
During the early months of the year as the new HTC One M9 neared, reports and rumors were floating around that the company actually had two smartphones in the works. One being the HTC One M9 that was revealed on March 1st, and another bigger variant that could be the HTC One Max, or HTC One M9+. Today that second device has leaked again.
Over the course of the past few weeks we've seen countless reports, rumors, and even a few photos of what could be another phone from HTC, but today the company made it official. The HTC One M9 Plus will be announced in China on April 8th, at least according to the leaked invite below.
Read: HTC One M9+ Leaks with Bigger Display
Early rumors and photos showed the company was building an HTC One M9 successor, as well as a bigger smartphone with a fingerprint scanner to take on the iPhone 6 Plus, the Galaxy S6, and anything else. Today we've received confirmation of that phone, more details regarding some of the specs, and what potential buyers can expect.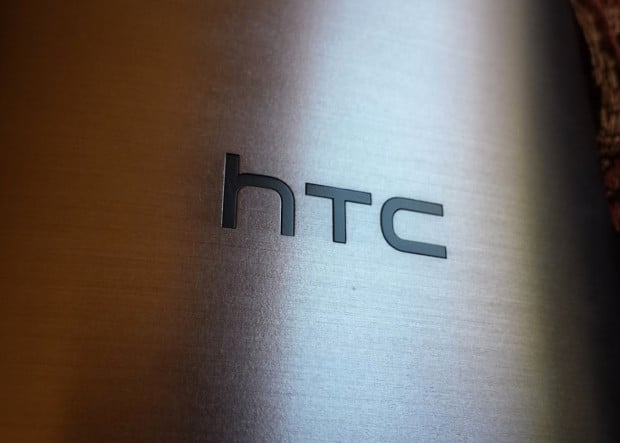 In 2013 HTC released an HTC One Max smartphone with a fingerprint scanner around back, but the large all aluminum device was rather heavy, extremely big being 5.9-inches, and wasn't very successful. However, in 2015 they're looking to shake things up by finding a middle ground with the new HTC One M9 Plus.
Leaksters confirm that will be the name, the HTC One M9 Plus, and below is an image that's recently leaked of the new phone, as well as HTC's confirmation and event invitation that's been floating around. An invitation that is confirming all the leaks we've seen thus far.
From what we're hearing, the new HTC One M9 will debut in China, and have plenty to offer over the original One M9. We're not yet sure about all the specs, or if it will ever come to the United States, but a few reports claimed it would be released stateside at some point. That all said, here's what we know.
Rumor has it the One M9 Plus will feature a slightly larger 5.2-inch Quad-HD display with a 2560 x 1440 resolution, and be powered by an 8-core MediaTek processor and 3GB of RAM. Users will get 32GB of internal storage, a micro-SD slot, and two cameras on the rear. One being a 20.7 megapixel camera like the HTC One M9, and a secondary 13 megapixel camera, similar to the "Duo Camera" from the One M8 in 2014.
This device will still have the dual front facing Boomsound speakers, but the bottom speaker will be split by what looks to be a dedicated hardware home button housing a fingerprint scanner. Something that looks rather similar to a Samsung device, as shown above.
The new HTC One M9 Plus will be announced on April 8th in China, but we have no details on a release elsewhere, or here in the United States. The tagline is "More than One" and that's because a second bigger phone is coming soon. Now that the device has leaked and invites are going out, hopefully we'll hear or learn more about this device, or if it will ever come to the United States. Sprint and Verizon offered the One Max in 2013, so we'll have to wait and see if something similar happens this year.
For those wanting something bigger than the 5-inch HTC One M9, the 5.2-inch One M9 Plus could be worth waiting for. The HTC One M9 release in the US is set for April 10th, and by then we could know more about this incoming device, so stay tuned.

As an Amazon Associate I earn from qualifying purchases.