HTC One M9 Rumors: 4 New Details Arrive
With the HTC One M9 launch date officially set for March 1st the leaks and additional details are starting to arrive at a staggering pace. And while the past few weeks have been filled with different reports, this week multiple images leaked that have shed additional details well ahead of the HTC One M9 launch date.
Originally HTC One M9 rumors arrived back in September last year with some initial concept renders, but with the launch date coming soon the real leaks and photos have started to emerge. HTC's One M8 was heavily rumored in early 2014 before being announced and released at the end of March, and now we're seeing the same slew of leaks in 2015.
Read: Galaxy S6 vs HTC One M9: What We Know So Far
Over the past few weeks we've seen multiple reports of the new HTC One M9, codenamed Hima, as well as some reports of a new HTC One Max in the works as well, but we're going to need more leaks before we know for sure what's coming in March. Previously all rumors suggested a larger 5.5-inch Quad-HD display, but the latest news suggests otherwise. Below are all the latest details.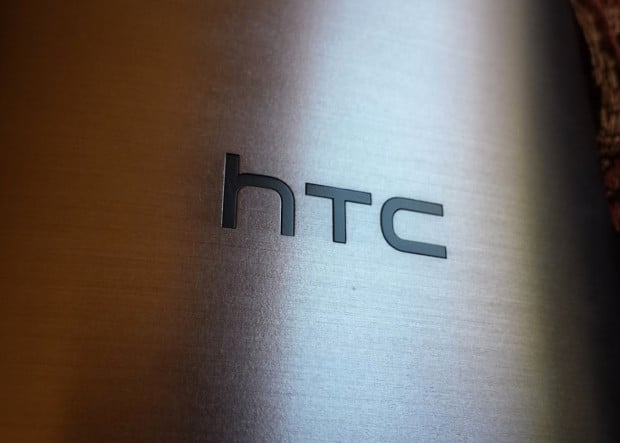 For those keeping track, the first images of the HTC One M9 reportedly leaked earlier this week but sadly no details came along with the images aside from the already reported information. Then over the course of the past few days we've seen more release information arrive, new images, and different rumors that have things all a bit confusing.
These leaks could be from HTC themselves in an attempt to confuse the competition, but with a release date nearing most likely these are the real deal, and the same device we'll be seeing come March 1st. As a reminder, HTC announced they'll unveil the new phone on March 1st in Spain, so the wait is almost over, not to mention we'll know everything soon if leaks keep up at this pace.
Below are three new details that have recently come to light about the new HTC One M9 over the past week. They all differ from what we've previously heard and reported. If the images are legit, this device will still be impressive but won't be as big, or as different as many were expecting.
Display
While we know everything already in terms of the specs and software, which we'll mention below, here we want to focus on three key things for potential buyers. Our first rumors all suggested the screen would be seeing a big increase from the 5-inch screen last year to a massive 5.5-inch Quad HD display. And while that could still be true, images from Phandroid reportedly confirm this years HTC One M9 will have a 5-inch 1080p HD display just like last year.
According to their sources, and based on what we're seeing in the photos, the HTC One M9 will retain the same physical size and overall shape or design as last year. There are no major changes, except a few we'll mention in the design section below.
The photos show a 5-inch or so smartphone, but we've yet to see the display powered on. With the LG G3, upcoming LG G4, Nexus 6 and more all having 2560 x 1440 Quad-HD screens, we're expecting HTC to do the same. However, these rumors claim it will stay at 1080p which is still excellent, and something that may offer better battery life over the competition.
Design
The design won't be much different from last year. In fact, aside from the camera you may not be able to even tell the new HTC One M9 from the One M8 released last year.
According to HTCSource, the HTC One M9 will be very similar to last year with a few very minor changes. Their sources shared similar comments to what we've been hearing. Those being the same Gold, Silver, and Dark Grey color options, a very similar design with the all aluminum frame and front facing speakers, but had a few new details we've yet to hear. First, here's the rumored specs, then below we'll share the newest info.
HTC One M9 Specs (Rumored)
5-inch 1080p HD Display (could be 5.5 and Quad-HD)
2.3 GHz 8-core Snapdragon 810 processor
3GB of RAM
32GB of internal storage and a micro-SD slot for expansion
20.7 MP rear facing camera and 4 Ultrapixel front shooter
Android 5.0.1 Lollipop and HTC Sense UI 7.0
Dual HTC Boomsound Speakers with Dolby 5.1 Audio Technology
2,880 or 3,000 mAh battery
more
The rumors and reports from HTCSource suggest that this year the HTC One M9 will be slightly thicker than last year. Likely for the improved Dolby 5.1 audio technology in the speakers, the larger 2,880 or 3,000 mAh battery, and a few other things like the Quad-HD display. A bigger battery is always better, so that shouldn't be a concern for most.
As for other changes, they suggest the power button will be removed from the top which is hard to reach on any smartphone over 5-inches, and instead be on the left side under the volume up and down keys. Similar to the Nexus 6, but under the volume rocker. They're also dedicated keys, not a volume rocker like previous releases. This is to differentiate them from the power button, and make use better for owners.
These reports have been confirmed from the leaked photo above, again, if it is a real device and not a mock-up that's been floating around in leaksters hands.
Camera
Another big feature we're hearing about is regarding the camera situation. The HTC One M8 was arguably the best device in 2014 but the camera was lacking. This year HTC is shaking things up and have reportedly abandoned the Duo Camera option like last year. Instead of two cameras and some neat focus effects, the HTC One M9 will have one impressive 20.7 megapixel camera, possibly with Optical Image Stabilization.
The image above confirms exactly that, as we no longer see the secondary camera above the main rear shooter. The bigger square 20.7 megapixel camera should offer substantially better photos, and the pretty decent 4 Ultrapixel camera from before has been moved to the front. This means it will take great photos from the front and the rear.
Again this is from a leaked photo which may not accurately represent the final product that gets unveiled, but things are looking pretty accurate right about now.
Release Date
Last but certainly not least is the release date. In 2014 HTC announced and released the flagship HTC One M8 on March 27th. They released it worldwide and as an exclusive on Verizon Wireless in the US on the same day. This was big news as most Android smartphones are announced and then released 1-3 months later, or sometimes longer.
Rather than have interested buyers wait for over a month and potentially snag something from the competition, a few unconfirmed rumors have stated the HTC One M9 will not only be revealed on March 1st by HTC, but launched either the same day worldwide, or within two weeks. Meaning the HTC One M9 could hit AT&T, T-Mobile, Verizon, and other US carriers within the first few weeks of March, if not sooner.
This has yet to be confirmed, but considering HTC did something similar last year and the new Galaxy S6 is set to also make a debut in March, we're hearing to beat the competition to the punch the HTC One M9 will be released as soon as humanly possibly in as many markets and from as many carriers as it can. As soon as a release date is shared we'll report back with more details and pricing.

As an Amazon Associate I earn from qualifying purchases.