HTC One M9 Rumors: 5 Things You Need to Know
The upcoming HTC One M9 smartphone has reportedly been revealed over a month ahead of the March 1st unveiling thanks to a new set of reports and rumors that have surfaced this morning. After a successful HTC One and HTC One M8 in 2014, the company is looking to built on that success with an all-new smartphone in the first half of this year.
Lately more and more rumors have started to emerge surrounding the new and upcoming HTC One M9 smartphone, and last week the company themselves sent out invitations for a March 1st launch date, potentially confirming the smartphone is real and coming extremely soon. And now, we have the full details from sources "close to the matter".
Read: HTC One M9 Rumors and Specs Emerge
The first rumors started floating around in September of last year, but over the past month things have started to heat up. One leakster confirmed the specs with some leaked benchmarks, and now Bloomberg has reportedly talked to someone close with the matter, and are revealing everything ahead of the HTC One M9 release date.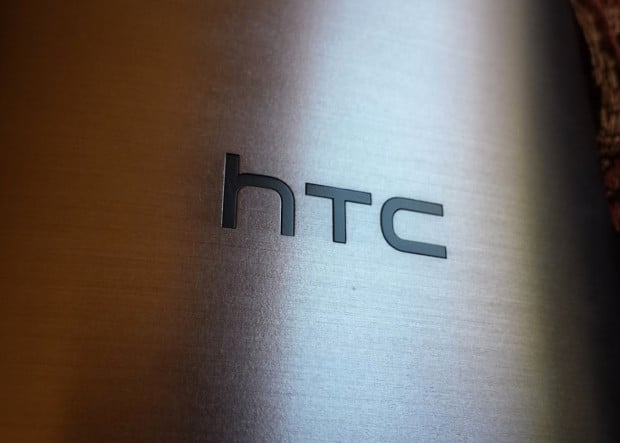 Early this morning Bloomberg reported tons of details regarding what HTC has planned for 2015. Most importantly confirmed the device codenamed the HTC One M9 is in the works and coming soon, along with an HTC smartwatch which will likely be running Android Wear.
HTC initially was one of the first on board for Android Wear, but pulled out as they wanted to make it a specific way, different from what we've seen from Motorola, LG, and Samsung. However, this is about the HTC One M9, so lets get started.
Release Date
First up is the release date, which is still unknown. That being said, HTC announced and released the HTC One M8 at the end of March on the same day last year, although it didn't come to the United States and our carriers for nearly two months, with an arrival in late April, aside from the day-one Verizon exclusive.
This year it sounds like HTC is doing the same thing, but releasing the smartphone even earlier to get a leap on the Samsung Galaxy S6 to improve sales. We've already confirmed HTC will reveal the new HTC One M9 on March 1st, but so far no solid release dates have been rumored. However, if they want to be quicker than last years release, they'll have to have it available from carriers in the United States and around the globe before the end of March.
We could see it announced and revealed on March 1st, with a release date being the last week of March or first few weeks of April, which would follow other launches from HTC in the past few years. Bloomberg and no other reports have a release date, but we'll at least know everything about the phone when HTC unveils it on March 1st live on stage in Spain at the annual Mobile World Congress tradeshow.
Display
The biggest difference this year from previous HTC smartphones is the size and quality of the display. If the latest leaks are accurate, including those heard this morning, the new HTC One M9 will sport a 5.5-inch 2560 x 1440 Quad HD display. This being a full .5-inches bigger than the 5-inch One M8 that arrived last year.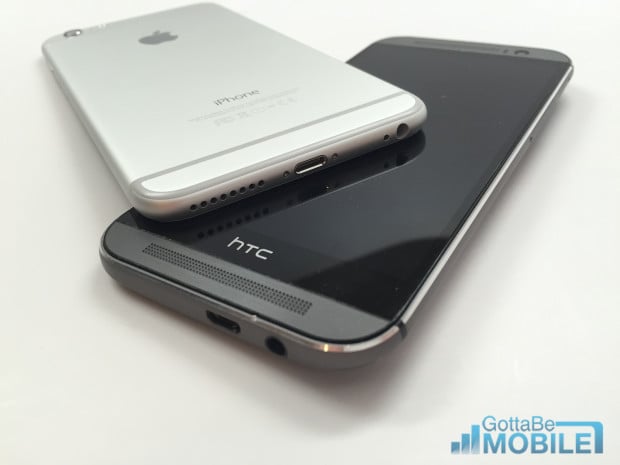 This will join the likes of the LG G3, Nexus 6, Galaxy Note 4, and likely the Galaxy S6 in the Quad-HD display market. Delivering stunning images and video on a large super HD display.
Specs
From what we've been hearing, and now reportedly confirmed by Bloomberg, the HTC One M9 will be an impressive flagship smartphone with many key features of the M8, only better. They mentioned an improved front and rear camera, a blazing fast processor, better audio (when they already offer the best) along with many of the same color options as last year.
While specs and hard numbers aren't extremely important, it's something many buyers are interested in. Below are the details based on leaks, benchmark tests, and the latest rumors.
HTC One M9 Specs (Rumored)
5.5-inch 2560 x 1440 Quad-HD screen
2.3 GHz 8-core Snapdragon 810 processor
3GB of RAM
32GB of internal storage and a micro-SD slot for expansion
20 MP rear facing camera and 4 Ultrapixel front shooter
Android 5.0.1 Lollipop and HTC Sense UI 7.0
Dual HTC Boomsound Speakers with Dolby 5.1 Audio Technology
2,880 or 3,000 mAh battery
more
The report from Bloomberg today continues on by reporting it will come with a similar look and feel as last year, meaning front speakers and an all aluminum design. They also report it will be offered in the same Gold, Grey, and Silver color variants. We'll likely see some Blue and Red carrier or store exclusives as well, like previous years.
The biggest changes here are the 8-core processor, the 20 megapixel rear camera, the replacing the front facing camera with a 4 Ultrapixel lens for better selfies, especially in low light. All of this lines up with previous rumors, meaning all we need now is more confirmations and some actual photos of HTC's new smartphone.
Price
While we've yet to see any rumors regarding the price of the HTC One M9, if it's anything like the rumors above and priced like previous models, we already know what buyers can expect. Last year the HTC One M8 was between $599 and $649 outright from carriers, and offered for $199 with a new 2-year contract.
HTC also released a developer edition and a fully unlocked model for international markets or those in the United States priced at $699. Most likely we can expect nearly the exact same pricing this year, or possible a slight increase due to the larger screen and improved internals or camera.
However, until the device is announced on March 1st we can be sure, but expect to spend around $600 outright, or $199 on contract.
Availability
In 2014 the company announced and released the smartphone on March 27th, but it didn't come to the United States for at least 3-4 weeks. That said, it arrived for all major carriers, and was a popular smartphone aimed at top devices like the Galaxy S5, LG G3, and the iPhone 5-6.
Users can expect the new HTC One M9 to be released in late March or early April, with availability starting outside of the United States first, as an international unit, and eventually for all major carriers stateside. That means Verizon, AT&T, T-Mobile, Sprint, and possibly others.
Prospective buyers can look forward to a 32GB HTC One M9 in three or so different color options being available from their carrier of choice, and once we have more details or confirmations we'll be sure to update. This smartphone should arrive ahead of the Samsung Galaxy S6, and we'll keep an eye out for more information.