HTC One M9 Rumors Firming Up
With the HTC One M9 launch date officially confirmed for March 1st by HTC themselves, we're now starting to see a flood of leaks and images emerge. And while the past few weeks have been filled with different rumors, today two key new reports have surfaced that are firming up all the details.
The first HTC One M9 rumors started to arrive in September last year with some initial concept renders, but with the launch date coming soon the leaksters are out in full force. This weekend we learned that many of the photos we've seen lately could all be fake in an effort to hide the final design, and now we have another confirmation of the specs.
Read: HTC One M9 Rumors: 4 New Details Arrive
Lately we've seen multiple reports of the new HTC One M9, codenamed "HTC Hima", as well as some reports of a new HTC One Max in the works for later this year. Today though, a set of leaked benchmarks have surfaced that are once again revealing what will power the new smartphone, giving us an idea of how it will compare to the competition from Samsung's Galaxy S6 to the LG G3 and more.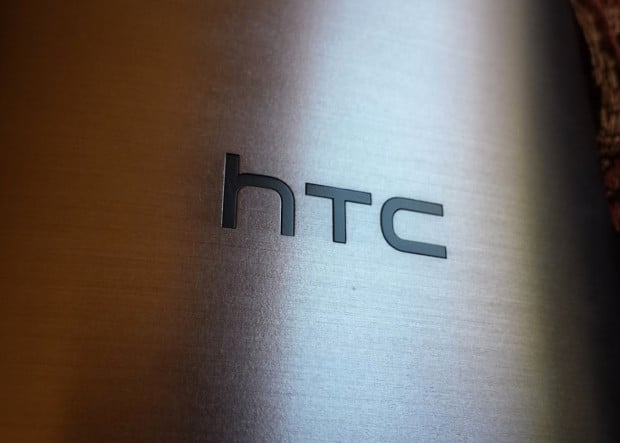 As the March 1st launch date (and possibly the release date) inches closer, more and more information is starting to surface about HTC's upcoming flagship smartphone. Today we learned that most the photos we've seen are fake, and instead the device will have a completely different look from the past two HTC One smartphones.
Rumor has it the front will be all glass, rather than the huge aluminum and black bezels, and the dual Boomsound front facing speakers will be pushed to the top and bottom edge, while the rest of the screen will be edge-to-edge glass. Bezels won't be around much, and this could make for one extremely sleek and low-profile 5.5-inch smartphone.
However, below are some new benchmarks that are confirming the specs we can expect to see once HTC announces the new smartphone. The upcoming HTC One M9 will have some of the latest and greatest hardware under the hood powering a brand new version of Android, and an overhauled HTC Sense 7.0 user interface.
The image above is rather hard to read, but shows not only the specs of the HTC One M9 (codenamed Hima) but also has a date of January 27th, which is today. This means the device is out in testers hands, being used, and could be one more hint that the March 1st announcement date could also be the release date. If HTC is already heavily testing the phone a release date is quickly coming, but we'll have to wait and see.
For now rumors suggest a 5-inch or possibly a 5.5-inch display, information which isn't confirmed from this benchmark. However, we can confirm the HTC One M9 will be running the latest Android 5.0.2 Lollipop and HTC Sense UI 7, not Android 5.0.1 Lollipop. It again states an 8-core processor is inside. Four low-power cores will run menial tasks to preserve battery life, while four powerful cores will help this phone be a flagship gaming and mobile device.
This report confirms the Snapdragon 810 Octa-core processor with 3GB of RAM will be inside the new HTC One M9, but that's about all it reveals aside from the version of Android the phone is running. Previous rumors state it will have a micro-SD slot and 32GB of storage, an improved 20.7 megapixel rear and 4 Ultrapixel front camera, and a large 2,880 mAh or 3,000 mAh battery for all-day battery life.
The wait is almost over, and in Spain HTC will take the stage on March 1st and fully reveal the phone we've been waiting for. Hopefully additional details and leaks continue to arrive, and we may even see photos of the real device before launch. Stay tuned for more details as it becomes available.

This article may contain affiliate links. Click here for more details.