HTC One M9+ Leaks with Bigger Display
Before the HTC One M9 announcement and release earlier this month there were countless rumors that HTC was actually preparing two smartphones to be revealed. Those being the One M9 we've already seen, along with a bigger HTC One Max, or HTC One M9+. Of course only one phone was announced, but more rumors are starting to emerge that the bigger variant is coming soon.
We've heard rumors of a larger 5.5-inch HTC One E9 to take on the iPhone 6 Plus and Galaxy Note 4/5, but that's just one of multiple devices we could see see. The Twitter user @upleaks leaked the One M9+ last week, and now today a new press image has surfaced.
Read: HTC One M9 Release Date Confirmed
Last month an image surfaced showing HTC had two phones coming, but only one was announced on March 1st. Lately a few different reports are claiming a bigger HTC One M9 is coming sometime before the end of March, but with the month almost over we'll have to wait and see. That said, below is the latest photo showing off what could be HTC's next phone.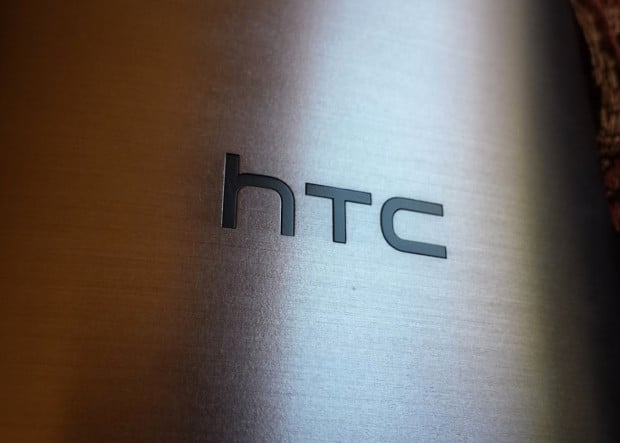 The new HTC One M9 was codenamed "HTC Hima" internally by HTC, but another device is also in the works called the Hima_Ultra. Rumor has it this smartphone will be very similar to the current HTC One M9, announced in March and released in April or May, and come with a bigger higher resolution display, and a few other neat features.
Different from @Upleaks, another Twitter user by the name @Onleaks has reportedly seen the new HTC One M9+ in person, and made a press render based off of what he saw. It's worth noting the device looks nearly identical to the actual image that leaked last week (linked to above) so things are lining up quite nicely.
The image above is what was released by the leakster, one who is not sure if the device will actually be released. He essentially says that whether it has been canceled, or not, the image above is a representation of what it looks like in comparison to the HTC One M9 that will be released in the United States on April 10th.
Rumor has it this will be announced and released as the HTC One M9+, and will come with a bigger 5.2-inch (or 5.5) 2560 x 1440 Quad-HD display, a different 8-core processor by MediaTek, 3GB of RAM, and a few other changes. Most notably the fingerprint scanner and hardware home button on the front, similar to a Samsung, and the return of the Duo Camera on the rear like last years HTC One M8.
The cameras on back are 20.7 and 13 megapixels, and the fingerprint scanner will reportedly be reintroduced to take on the Galaxy S6 and iPhone 6 lineup. Of course these are only rumors for now, but with a few official looking photos and all these reports, this device could actually end up being released.
Early rumors stated a MediaTek processor for outside the US, and the same Snapdragon 810 processor in the U.S. as the One M9 that's coming early next month. There's been no word or confirmation from HTC, at this point, but if the rumored March announcement was accurate, we'll be hearing and seeing more in the very near future.

As an Amazon Associate I earn from qualifying purchases.